At 24, he was living with his family, sharing a room with his brother, had a very basic knowledge of the English language, and had no experience in digital marketing.
He wanted a chance at life. He hoped to get a job at a digital marketing company in a different country. From the looks of it, no one would give this man a job.
But he did get a job at Mindvalley.
This man was me 10 years ago.
In the past 10 years, I have experienced most roles in the company, from an intern to the leader of the media division. I've failed a lot. I've co-created a lot. And I've been challenged a lot, and I've been challenged a lot.
It has been an outstanding ride. On this anniversary, I am writing this to both express my gratitude and offer some lessons from my journey.
First, Let Me Share My Gratitude
When I came to Mindvalley, my self-confidence, my self-esteem, was the size of the room I grew up in: tiny.
I had just failed a startup. I had no fancy degree. And I didn't know what I wanted for my life. The only thing I knew was that I needed a getaway. And Mindvalley needed someone to support the Silva Method team. I am grateful, for we found each other.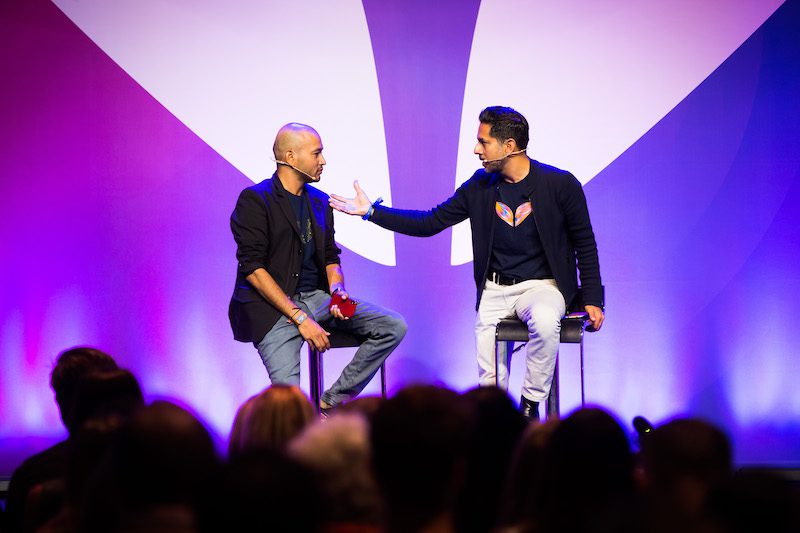 The very first lesson I would learn would be:
1. Always Expect More
I joined as an intern to support The Silva Method business. As I came into the office, I was informed I was now the Business Manager. At the time, it meant I was responsible for the revenue of that unit.
In the very first month, I was asked, "Why are we short on revenues this month?"
I was surprised as a new Padawan Apprentice. Unsure of what to do, I asked others around the office what I could do to save my ass.
I was directed to trainings, conversations, and given the support that comes with working at Mindvalley.
This would be the first time Mindvalley would run a campaign like this. This would also be the first time someone would make $100,000 in a campaign.
By crafting a campaign that had never been done before, we brought in $100,000 in just under 30 days.
I didn't know that. I didn't know that it was the 4-minute mile of campaigns.
Les Brown once said, "No one rises to a low expectation."
Expectations are more annoying. They bother us. They can often make us feel not good enough.
But if we transcend that, if we understand expectations can be guiding lights, we can use them as fuel.
We can take those unrealistic expectations and make them goals.
We can transform those annoying moments where we feel we're falling behind into nitro boosts.
So have a higher expectation of yourself. Have a higher expectation of your colleagues.
2. Lead Without Titles
The myth of jobs and careers is that you get what you deserve. The truth is you don't get what you deserve. You always get less than what you truly deserve.
Let me explain.
For the longest time, my goal was to become the CEO of Mindvalley. I just wanted to prove the world wrong. I wanted to delete my own history — the history of me growing up in a house of 23 — and replace it with the accomplishment of becoming a CEO in my 30s.
For years, I showed up as a CEO would. I would find or help find solutions to things that had nothing to do with my job role. We used to call those "white spaces." I was filling marketing white spaces when I was leading tech, traffic when I was a launch manager, and operations when I was leading marketing.
There's always an additional job role to take on.
I'm always doing more than I am paid for. That's the truth about those of us who are constantly growing, constantly becoming the people we want to be.
When you're becoming, you don't see the line between who you are and who you are becoming.
When that line blurs, there is a point where you are playing the role, the being who you wanted to be.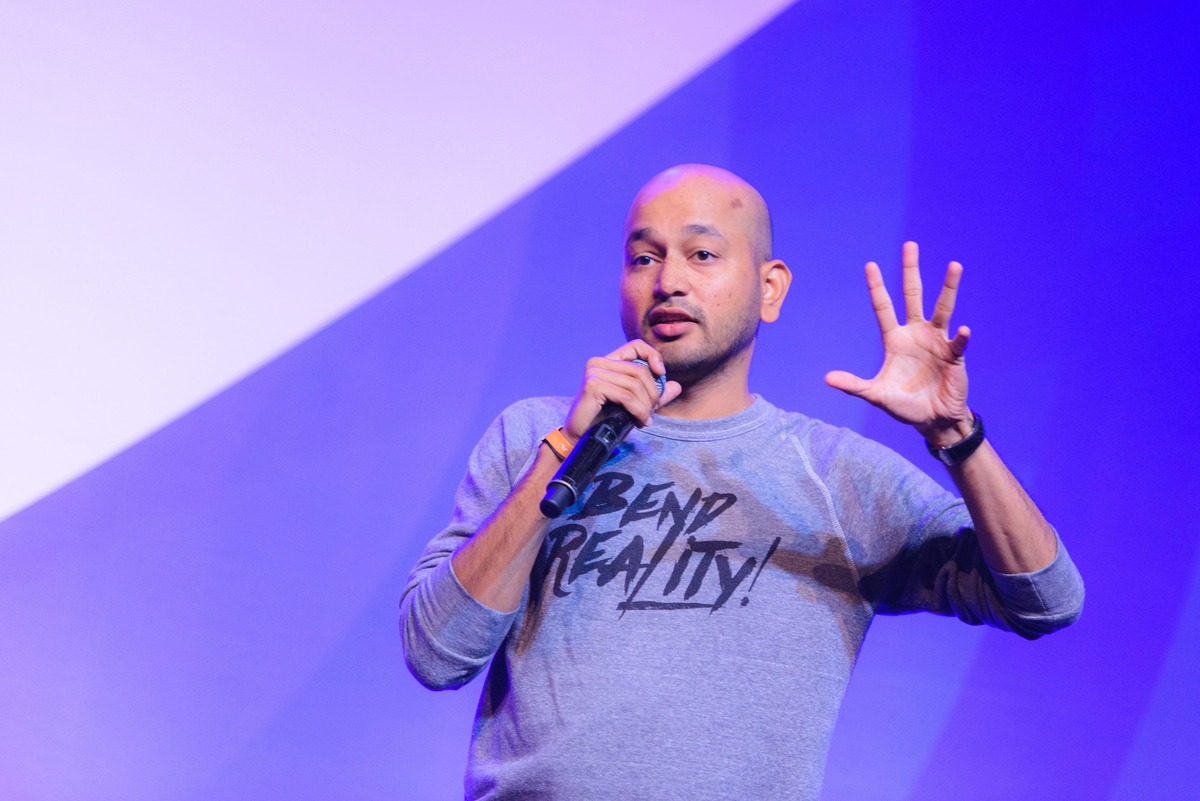 I was acting like a CEO long before I had that title. Titles are confirmation of what you are already. You don't get a title and then show up as that person. When that happens, it's short-lived.
Become the person first. Never worry about the titles. Trends don't last; strategies do. There's always a trend in the industry. There's always a new thing. Most of us fall for it.
I used to fall for it, all the time. "What's the thing that I can do now to generate revenue now?"
Some of the most short-lived ideas I've ever had came out it. The most forgettable ones, too.
When I went back to India to start Mindvalley India and another company (what would later be called Mindvalley Italy), I made a closing presentation in one of the meetings.
I shared a playbook for how Facebook would dominate the future of marketing. That was 2010. No one took me seriously. (I was also an arrogant prick so probably partially my fault).
And when I came back to HQ, there was nothing happening on Facebook. I was surprised.
Over the next year or so we struggled to justify why I was pushing for Facebook to be our next advertising platform and why we should dedicate resources to it.
It takes time for a strategy to work, but when it works, it can be one of the keys to the success of a company. When we eventually got Facebook to work, it became a big area of growth for the company. Remember, strategies last a lifetime.
Moving Mindvalley to the single domain of Mindvalley Academy took years. Masterclasses took years. Facebook took years. Evercoach is taking years. They've also become cornerstones of Mindvalley's growth.
Tactics can give us some quick wins. They help to stay in the game. But if we can balance those tactics with some strategies that might take years to play out, we can change the game.
Play the game, but if you can change the game, change the game.
3. Go Against the Tide
It will seem like a far-off time. There was a time in Mindvalley when Vishen had done the ballsy thing of buying out his business partner (aren't we all grateful for that now?).
This was also a time when Mindvalley was undergoing some big changes in company politics, too.
As Vishen was taking over the company, key individuals started to move on from Mindvalley.
In a few months, the then CMO and COO both were leaving. There was chaos. Every time someone left, they left with a snarky comment, "Mindvalley won't last once this person leaves."
A few months later, more people left who were key to the company's functioning. And guess what? They left with the same comments, too.
But this was also a time when some of us came back to Mindvalley.
As I was watching these people leave, I often doubted my own decision. When you go against the tide, you look stupid. You doubt yourself. You wonder if you're doing the right thing. When going against the tide, look at who you're riding with.
If they are committed like you are, if they are driven like you are, you'll make it.
I was riding with Vishen. I had something to prove, and at the time he had something to prove (or so I thought).
He was driven, and I knew if our drive matched, we could make it work. As it turns out, he was even more driven than I was. Those were tough years.
Eventually going against the tide paid off. Today, Mindvalley is the leader in our field. We've become greater together than the naysayers ever imagined we could become.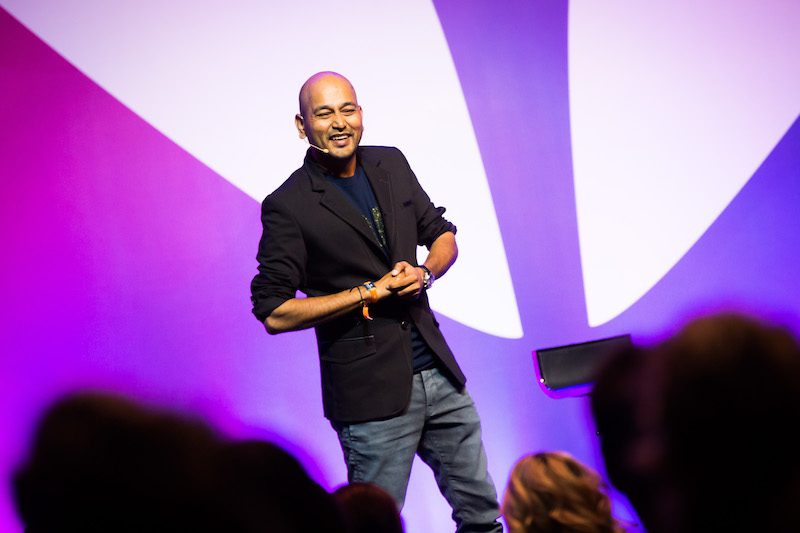 4. Always Be Growing
I learned early on in my career that personal growth is the secret to growing your career and your business.
It's not about original ideas. Bob Proctor talks about this and many others do, too. But very few understand it.
Growth is not reactive. Growth is proactive.
Before I joined Mindvalley, I used to occasionally read blog posts and articles to learn. But I didn't have a steady practice where I read books and took courses.
I was a reactive learner. I only learned about the subjects of the latest posts.
You don't become an expert by reading posts and articles. You become an expert by studying.
As I walked into the Mindvalley office on 18th December 2008, I was handed a stack of programs to study.
One of the most interesting Christmas holidays was me sleeping on someone's couch for 10 days watching programs as if I was binge-watching Game of Thrones.
This type of attitude drove the achievements of the last decade. Always be learning. Always be learning proactively.
5. Grow People Around You
It's easy to fall for chit-chat or task-related conversation in the office. They are important at the moment. Sometimes we need to relax.
But there's always a group in the team who are willing to go beyond that. They don't just ask, "How do we solve the problem that's occurring right now?" They ask even better questions, like, "What should we do to never have this problem again?"
Google found coaching is a key skill for leaders who outperform everyone else. When you're in a group like the above, you tend to show up as a coach. Someone who not only shares how to fix the problem but how to never have it again.
The old adage that you are the sum of the 5 people you hang with is true. What's also true is how you show up is how your 5 will show up. If you come from a place of how to make every conversation amazing, your 5 will do the same.
Grow. And grow the people around you.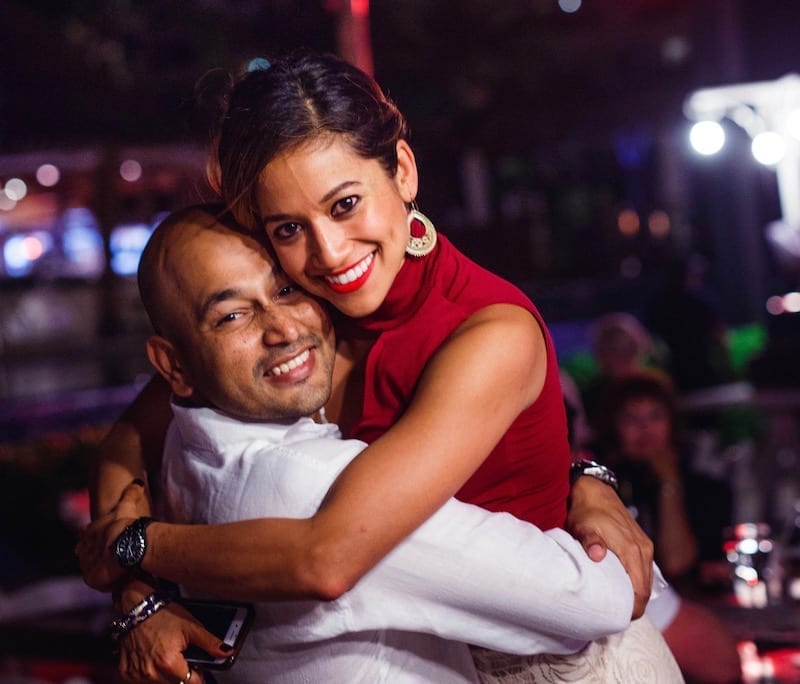 6. Super Correlations
I want to end this with a story from a former employee at Mindvalley.
I'm talking about an employee named Juan. He was my first boss at Mindvalley. His story was fascinating. He barely spoke English. And Mindvalley was unlikely to hire him.
Like the crazy guy he was, he wrote a guarantee. He offered Mindvalley all his salary back if he didn't meet their expectation in the first three months.
Read that again. He said, "Take back the salary you paid me if I don't deliver to your expectation in the first three months."
That's an insane idea. Who gives a money-back guarantee on a job!
Here was the reason Juan did this.
He knew "value" couldn't be ignored. If you constantly add value, you have no chance of failing. It's like karma. Do good and good will happen to you.
Juan knew the super correlation. Eventually, all the good he did in those three months added up and Juan became the first COO of Mindvalley.
I wanted to share a little bit about my journey at Mindvalley because I know that many of us don't fully recognize all the potential and opportunities that we have. I started out as a kid from India, whose sole goal was to learn digital marketing.
And now, 10 years later, I am more of who I truly am than I ever was.
I am grateful for this opportunity, this journey, this growth. I wish the same and more for you.