Maybe your biggest dream has become having a profound impact on people's lives and taking your career to the next level. You've already considered getting your life coach certification to offer your services to a higher purpose and a better world.
You can use life coaching to enrich your future clients' life experiences in all areas they are looking to upgrade. Take, for example, perfecting their financial skills, learning how to cultivate more positive emotions, or creating meaningful relationships with the people around them.
Sounds fantastic, doesn't it? But how should you find the most suitable course that can train you to develop all these skills?
There are hundreds of online coaching certification programs and it might be overwhelming to find the right ones. We narrowed it down to the three best options you can pick from, so you can gradually ease into the process of becoming the next top-class life coach on the market.
Is It Worth Getting a Life Coach Certification?
To put it simply, a life coach certification is definitely worth having if you want to grow a career as a coach. It is an official document that attests to your capacity to perform in the coaching industry later on.
After you proceed through a life coach training program and acquire the necessary coaching skills, the educational institution that organized the course will release a document to prove your competency. 
Going through the program, you get to learn how to develop prosperous relationships with your clients as well as teach them to satisfy their emotional, financial, social, or spiritual needs (according to what they'd like to improve).
This recognition is essential to build your credibility while you're starting up your coaching business for future clients. Not only will your professional image grow stronger, but your actual abilities to impact the lives of others are going to be showcased.
If you need a boost of motivation to get started with your life coach certification program, check out these 2020 stats by the Global Coaching Study:
Life coaching is now worth a $2.85 billion global industry.
Between 2015-2019, the number of life coaches increased to 33%.
There are 71 thousand certified coaches in the whole world.
73% of coaching clients say that coaching helped them improve various areas of life, such as work performance, social and romantic relationships, and overall wellness.
How to Become a Certified Life Coach?
So you're going through the hundreds of online coaching programs that show up on your search page, but you don't know which one to grab first. They may all seem appealing and presentable.
You might ask yourself if a certification is indeed everything you need for your coaching practice. Well, it might not be just enough.
Anyone can complete a training program and get certified. The life coaching field is full of aspiring coaches that got trained, but don't know how to apply their knowledge.
That's why the importance of getting a high-quality course is essential when you want to become a life coach.
A world-class course will, of course, get you a certification, but more importantly, it will convert the information into applicable skills to master for a successful career.
3 Tips for Choosing the Best Life Coach Certification Programs
Now let's dive into a few tips to help you make the best choice for your future coaching career.
1. Your certification should be, well…certified
There are several coaching certification programs available worldwide (and Mindvalley is definitely one of them). The best accreditation for coaching is offered by The International Coaching Federation (ICF), which is the most prestigious and respected program certifier in the world.
Make sure you enroll in training that attests to its quality and it's been approved by the top leaders in the field. Your course should be created by a reputable company, with acknowledged results in the coaching market.
This way you'll benefit from the best trainers, efficacy in creating your coaching approach, and guaranteed results by using a well-designed method.
2. Your life coach certification training helps you find clients
Imagine that you just finished an exceptional coaching program, you got the knowledge and gained those skills, but you find it really difficult to attract your ideal clients.
The optimal solution, in this case, is getting a certification that propels you into a community of people needing your services.
Sounds too good to be true, but being a little extra careful with choosing the right course will truly make a difference in your impact.
3. See your life coach certification as a valuable investment
There are different price ranges on the market and while sometimes the more cost-effective options may be attractive, remember this is an investment for the future.
You can research the ones that are more affordable according to your own budget but are still providing valuable information and great insight into the core of coaching.
However, even after doing the slightest research on the best course available on the coaching market, you'll notice that the best-acclaimed programs will show their value in the price as well.
Think about this as investing more in your education to produce a higher income afterward. According to the U.S. Bureau of Labor Statistics, a life coach could have an average annual salary of $61,900. 
Paying around $2000 on qualitative certification training seems like an equitable exchange, doesn't it?
3 Best Online Life Coach Certification Courses
The fun part has just begun! Diving into the actual course of your choice will take you on an enjoyable adventure.
Once you've picked the right course for your needs and expectations, you're ready to embark on the journey of transforming your life while helping others transform theirs.
Here are three of the best online life coach certification courses, handpicked just for you.
1. The Mindvalley Life Coaching Certification Program
Why we recommend it:
It designs your coaching career through the industry-leading life coaching system for the highest level of personal transformation.
Accredited by The International Coaching Federation (ICF), the gold standard in professional coaching. By completing the training, you gain 42 Continuous Coaching Education (CCE) units from them.
It develops your business abilities to build a breakthrough life coaching practice.
You certainly learn about the key aspects of shaping a rewarding business model, as well as increasing your competency to guide people and create a big positive impact on humanity.
Get access to a community of potential clients. You won't have to worry about finding them, as you'll be connected to Mindvalley's five million students worldwide.
It gives you the chance to attend members-only events, create your own profile on Mindvalley's coaching platform, and get use of the special AI-powered matchmaking with future clients.
Who's it for: This coaching program is suitable for both new and experienced life coaches.
No matter if you've already dived into the world of coaching or you're just barely tipping your toes into the waters of transformational leadership, the Mindvalley Life Coaching Certification could be the answer for you.
Duration: 4-month course of a carefully planned curriculum, offering precise education, qualified resources, and high-quality training
Where to enroll: Mindvalley Life Coaching Certification Program
2. Coach Training Alliance (CTA)
Why we recommend it:
It opens up the opportunity to enter the coaching profession with real-life coaching information, and ongoing support throughout the training duration.
CTA is attested by the International Coaching Federation (ICF) and you will receive a graduate certificate upon completion of the course.
The official documentation will provide the necessary credentials to perform in the coaching market later on.
The multiple teaching styles you gain access to are a plus trait of this program.
Through live sessions, you'll be attending classes of a limited number of 12 participants maximum.
You'll be learning in a small group setting where you can properly grasp your future coaching skills and business design abilities. Working in a closed group of people, you'll be able to make connections and bond with your potential business partners in the future.
Who's it for: Beginners in the coaching field desiring to learn a step-by-step approach to the coaching practice.
Duration: 6-month course of live sessions taught by certified professional coaches
Where to enroll: Coach Training Alliance (CTA)
3. Institute for Professional Excellence in Coaching (iPEC)
Why we recommend it:
It teaches you everything you need to know for starting a home-based coaching business.
iPEC is focused on Core Energy Coaching process, its exclusive practice which helps people make the best choices in their thinking and feeling patterns.
Also accredited by the International Coaching Federation (ICF), you can apply for ICF credential after finalizing your course.
It highlights the possibility of practicing your coaching skills in small groups of people and participating in coaching group sessions. You'll get the real-life gist of what legitimate coaching feels and looks like.
Who's it for: Anyone interested in developing a coaching career and learning everything they need to know about coaching skills and business approaches.
Duration: up to 12 months of live learning modules and a library full of eligible resources
Where to enroll: Institute for Professional Excellence in Coaching (iPEC)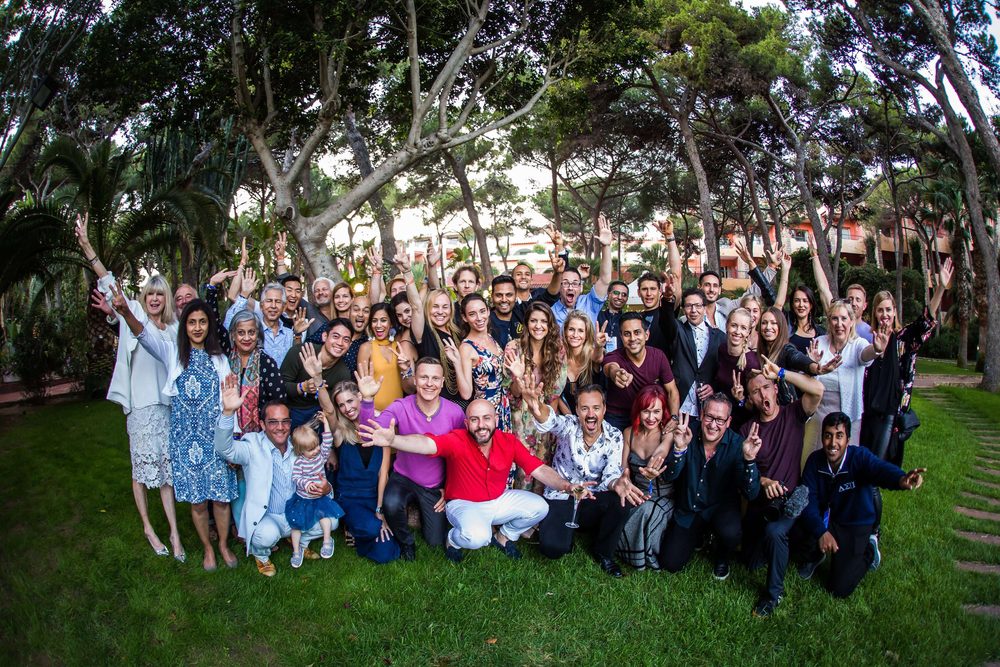 Coach Your Life Into Greatness
As you already know, the world is evolving fast in today's time and society.
More people are looking to upgrade their lives and find someone who can guide them through this transformational process.
Get ready to become the next-generation life coach and help others step into their greatness. Show up. The world is waiting for you.