So you're a coach and you obviously know by now how to create results for your clients.
Great! What's new then?
No matter the methodology, model, or techniques you use in your coaching sessions, one crucial thing gone wrong can eliminate all the hard work and that's your coaching skills.
Weak skills create weak results.
Now, I'm not saying you've got weak skills, but honing our coaching skillset is one of the things that needs to be consistently worked on every single day to keep getting better and better. It's the secret sauce of every masterful coach.
So, to help ignite your curiosity and nurture your skills, try out these 5 elements of exponential coaching in your coaching sessions, crafted by master high-performance coach Rich Litvin.
Element #1: Eliciting
Eliciting is all about uncovering your client's hidden goals, dreams, and fears.
The purpose of coaching through eliciting is to find out what the client is really thinking and where they are coming from. Understand their mindset, beliefs, and behaviors, so you can coach them better to overcome their barriers.
The trick to great eliciting moments is to ask counterintuitive, unexpected questions that break the thought pattern your client is having. It will force them to stop their train of thought, pause their conscious thinking, and reveal the real juicy stuff from their subconscious that's been hiding.
Element #2: Deep Listening
Before you roll your eyes and think, "Duh, I know what deep listening is," hear me out.
To master the art of deep listening, you have to be present in the conversation between coach and client. You have to be able to listen between the words and hold the space for silence when needed.
Pay attention to your client's movements and facial expressions as body language is key to identifying underlying issues that are not being brought up in conversation.
Applying deep listening is how you will find the hidden truths and ask specific questions so that your client becomes clearer and truthful about it.
But the deep listening skill isn't just that – it's knowing how to master your own mind to be present in the coaching session. Practice mantras, meditation, journaling, or whichever tool you prefer before each session to ensure you are ready to activate your deep listening mode as soon as the coaching session begins. 
Element #3: 10X Thinking
Have you ever had a client who just wants to be faster, smarter, better? Like a 10% "er" increase to what they already have? 
Sure, you can do that. But if you want to create outstanding results as a coach, you shouldn't aim for 10%. You should aim for 10X.
10X thinking is where the most extraordinary goals and results come to life.
Encourage your clients to dream bigger, to find massive dreams that have massive challenges, and to leverage you, their coach, to overcome them.
The 10x leap takes both you and your client to a different dimension of thought and, by doing so, creates bigger dreams, bigger motivations, and a bigger life.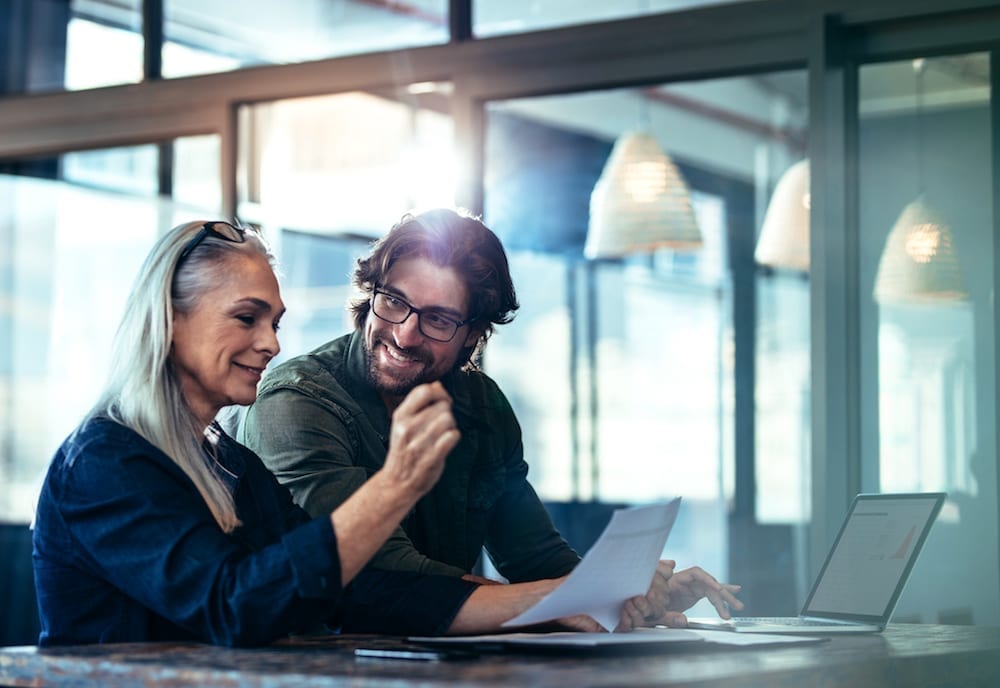 Element #4: Leadership
Exponential coaching requires this element of leadership from two perspectives: being the leader and knowing when to become a follower.
You must be truly humble, open-hearted, and be willing to learn from other people, anywhere, at any time. It also means you might have to share hard lessons, be honest, and be vulnerable enough to share that you are also on this journey and have made mistakes too.
Share your own struggles and learnings if it helps your client at any point in your coaching journey. And remember, your role is not to tell your client what they want to hear, but what they need to hear.
Element #5: Strategy
This last element is about creating a specific methodology or practice for your clients to follow that will lead them through transformation.
The strategy's purpose is to establish a powerful and high-level plan for each client. Pinpoint their behaviors and influences. These internal elements will determine the success or failure of their journey.
Include in the plan coaching techniques and tools for your client to overcome the challenges that may show up on the way and stay on track toward success.
Remember to include a good level of nurturing and support for your clients so they feel backed up by a positive influence who knows they can reach their goal.
Is there any exponential element previously mentioned that you have been applying to your coaching sessions, but have now discovered there's a way to increase its impact? We gathered and shared some individual activities to ensure you practice and apply these elements to achieve transformational results.