Friends, today we are going to talk about the most important thing in life — happiness. All of our plans, actions and efforts in life are to attain happiness.
But what is happiness?
Do we know happiness? Are we aware of its nature? Do we know how happiness is produced in our mind?
Yes, we may have some ideas about it. But is it enough to decode the core of happiness so that we can finally end the pursuit of it and achieve lasting joy?
Let's find out!
What Is Your Definition Of Happiness?
---
The definition of happiness can vary from person to person. We all have our own perception of happiness and tend to define it in our own unique ways.
"Often it has been observed that many of us do not have a clear perception of happiness and what makes us happy," as Harvard psychology professor Daniel Gilbert once said.
So, do you have your ideas of what is happiness sorted out? If not, let us decode happiness together.
What Is Happiness In Scientific Terms?
---
Happiness is a mental or emotional state when you feel all sorts of pleasant emotions.
The emotions range from being simply fine to the feeling of ecstasy. All of these good emotions are what make up the emotional state in our minds that we call happiness.
On the other hand, what do you think would happen if we look into the matter microscopically and plunge within our brains to see what exactly happens in there when we feel happy?
It's all a mysterious play of neurochemicals.
What makes happiness in the brain?
There are mainly four kinds of neurochemicals, hormones, and neurotransmitters that are responsible for the whole range of happiness.
Dopamine.

Dopamine is the neurotransmitter that is responsible for the elation we feel when we see the possibility of a reward or pleasure. It is due to Dopamine that we strive for rewards and seek pleasure.

Oxytocin.

Oxytocin is a hormone and a neurotransmitter, which is released when we socialize, trust and bond with people and loved ones. It plays a massive role in building strong relationships and social connections.

Serotonin.

Serotonin is the chemical that gets released in the brain when we feel self-respect, confidence, and importance.

Endorphin.

This neurochemical is released in our brains to help us cope with physical injuries and is also present in states like the "runner's high."
So, in a nutshell, happiness is comprised of emotions felt due to the emission of certain neurochemicals in our brain.
Is happiness a feeling?
Essentially, happiness is made of emotions that are felt by your awareness. So, in regard to answering the question of "what is happiness?" happiness can definitely be described as a feeling, too.
What Is The True Meaning Of Happiness?
---
So, now we have come down to the main question: can the chemicals responsible for happiness be regulated at will? And can we ever end our pursuit of happiness and finally be really happy?
The answers those questions reside in the true meaning of happiness.
As long as we remain unaware of what happiness really is and keep approaching it by the preconceived measures borrowed from society's rules, we will never be able to end our pursuit of happiness and reach lasting joy.
On the contrary, we will keep toiling for new things, new successes, and new experiences in a ceaseless attempt at creating mere fleeting moments of happiness.
The beliefs and rules about happiness taught to us by society are far from what is happiness. They are "brules" or bullshit rules as Vishen Lakhiani, the author of Mindvalley's Becoming Limitless program, calls them.
True happiness comes from inner joy. The peace and happiness that is not dependent upon any external factors. Rather, it is the natural state of the universal existence.
You, too, can access that state of joy once you become one with the universe by getting rid of your egoic consciousness and rising up to higher levels of consciousness.
---
Do you believe that you need to work hard to be successful?
Like most people, your answer is most probably 'yes'. After all, it's what we've all been brought up to believe.
The problem is that when you believe this, you start to lose yourself to the grind. You start to associate success with pain and struggle.
But What If You Didn't Need To Suffer To Be Successful? Wouldn't That Be Far More Sustainable? If That Sounds Good To You, Then...Join Vishen Lakhiani's FREE Masterclass, Where He Shows You How You Can Attain Success Without Having To Suffer For It.
You'll also learn,
✅
The Myth of success
, where Vishen reveals the ultimate myth of success that keeps us locked in mediocrity and prevents us from achieving our goals,
✅
A simple daily practice
that will allow you to notice more positive opportunities throughout your day. This will allow you to see just how malleable reality is, and how you can bend it in your favor.
✅
Understand the Four Key Stages of Human Consciousness
, and how to identify where you are today, so you can accelerate your personal evolution. Understanding which stage of consciousness you're at will tell you how best to maximize your growth so you can accelerate your transformation!
Get Proven Tools To Instantly Awaken Your Limitless Potential On This Free Masterclass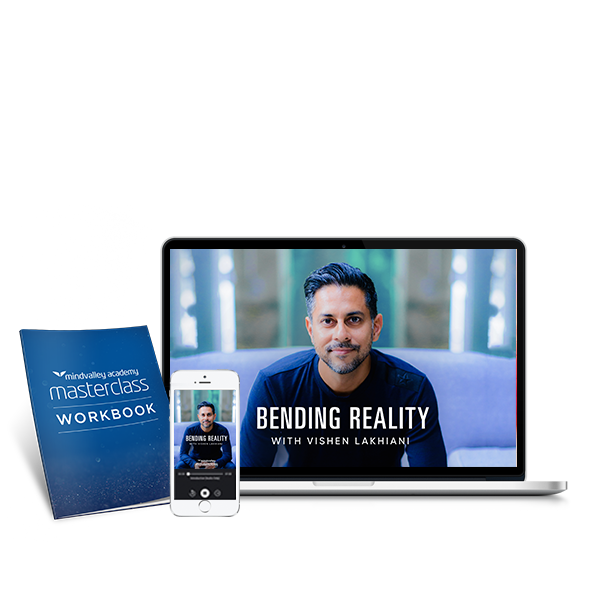 Learn How To Unlock Your Highest Level of Human Consciousness
Choose a date and time below to tune in to the broadcast in your own local time zone.
[blink_amp_form webinarid="5210301832626176"]
---
So, what is happiness to you? Do you have strategies to reach lasting happiness? Please, share with us in a comment below!