17 Ways Successful People Think Differently About Money
Talking about wealth and money is a sensitive topic for many people.
If you are one of them, chances are, you are holding on to negative beliefs that you picked up from those around.
Inspired by Secrets of the Millionaire Mind by T. Harv Eker, we created this infographic to help you understand the difference between a successful and unsuccessful mindset.

It's clear that successful people think differently about money than those who aren't as financially abundant.
Committing yourself to a successful mindset means you are committing yourself to success. Repeat these 17 beliefs to yourself, and watch how you start attracting the abundant life you deserve.
---
Most people think that learning is the key to self-development
It's how we were raised – when we were young, we studied algebra, read history, and memorized the names of elements on the periodic table.

But once you grow up and experience life, you realize that you can't 'learn certain things – like personal growth.

Vishen Lakhiani, founder of Mindvalley and New York Times Bestselling author, discovered that the key to self-development was not to 'learn', but rather, to 'transform'.
If You Want To 'Transform' And Are Ready To Accelerate Your Own Personal Growth, Then Join Vishen Lakhiani's FREE Masterclass, Where You'll Learn:

✅ The Framework For Flow: The 3 Big Pillars of Life which will help you to rapidly grow on autopilot, so personal development happens naturally.

✅ How you can harness the energy surrounding you to automatically attract the tools you need to unlock your true potential, allowing you to easily make transformative shifts in your life.

✅ Apply the #1 principle to eliminate obstacles in your life, and subsequently show up as your best self and make a positive impact on the world.
Discover The Proven Framework for Extraordinary Transformation and a Brand New You in 2020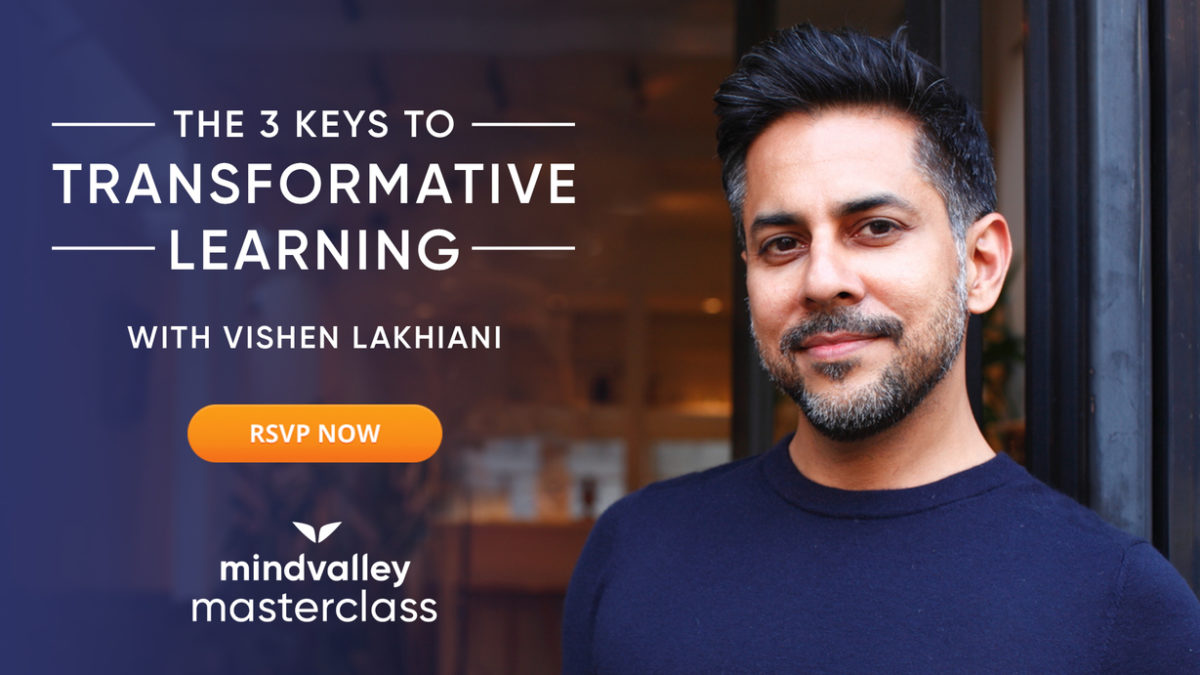 Which belief is the most challenging for you to change? Share with the tribe in the comments below.