It goes without saying that these are pretty interesting times we're living in.
Stocks are free-falling. News cycles look more like zombie apocalypse movies. And people are having knock-down, drag-out wrestling matches over toilet paper on national television.
In other words, things are getting pretty crazy… But they don't need to make us GO crazy.
Because in the midst of all the panic and chaos all around the world, this might just be the first opportunity many of us have had in a while to slow down, reflect, get shit done, and practice some serious self-care.
So we've compiled a list of everything you need to live it up while you're living in quarantine.
Keep Yourself Informed
Watching the news right now may be a bit of a stress bomb in the making, but it is important to stay updated on the current situation around the world.
You can check in about the latest news with the WHO and the CDC websites.
And if you want to track the global spread in real-time then you can check out this live interactive map.
Tools You Need to Work From Home
When you're working from a home office, suddenly organising your closet, cleaning your refrigerator, or doing pretty much anything not work-related feels far more interesting.
If you're losing focus fast and trying to hold on, we've compiled a list of the 6 things you can do to stay productive while working under quarantine.
Helpful apps for remote work: Asana, Basecamp, and Trello will help keep your projects organised and on-track.
For the Top 4 Tips to Work From Home, you can check out this episode of Mindvalley's new podcast Superhumans at Work.
Make Your Perfect Home Workstation
Do not, I repeat, do NOT work from your living room couch. While it may seem comfy and cozy now, when you're four seasons deep in 'Black Mirror' with a few jumbo bags of Doritos under your belt, it may not seem like such a good idea anymore.
With that being said, you can absolutely create a cozy work environment for yourself right at home. You just need to set up a work area that's comfortable to sit at for hours at a time that won't launch you straight into an afternoon nap.
Posture People published a comprehensive guide to creating a comfortable workspace.
Find out how to set up a Feng Shui approved workstation in this podcast episode so you can be more productive and even a little zen while you're at it.
Setting a Concrete Schedule
When you're working from home it's easy to lose track of time and let your work bleed into your personal time until it all becomes a blur, so be sure to set a clear timeframe when you will be in and "out of office" so you don't overbook your time.
If you struggle with time management, then apps like Todoist and Calendly will become your new best friends.
Whether you're a night owl or an early riser, determine which hours of the day you are at your most productive and schedule your day around that.
Then when you wake up be sure to get ready just like you normally would go into the office so you can get into "work mode." And yes, that, unfortunately, includes wearing pants, not PJs.
Also be sure to schedule in time for meals, rest, and any other self-care practices to keep your mind clear and your cup full.
What to Do When You're Not Working (Besides Netflix Binge)
Become a Makeshift Masterchef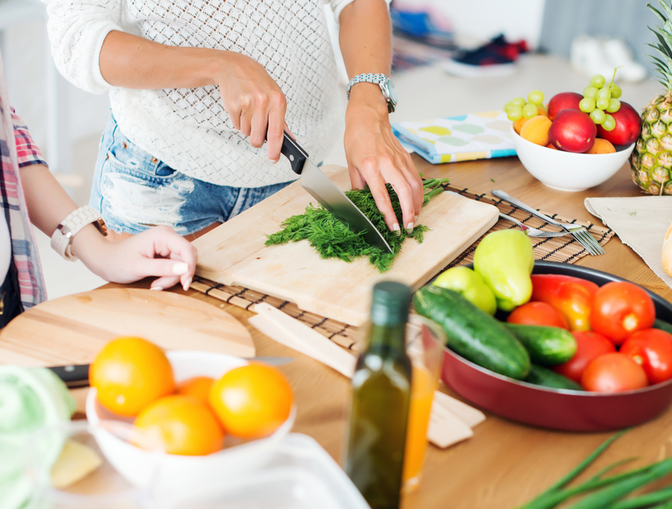 If there was ever a time to dive face-first into a Pinterest recipe board and try out those unnecessarily complicated recipes from the Cooking Channel, it would be now.
But before you break out the spatula, here are the grocery list must-buys for quarantine according to nutritionists.
Right now it's more important than ever to eat right and keep your health in check, you can try making some of these uber-healthy meal ideas and immune-boosting recipes.
If you don't want to spend every waking hour in the kitchen you can whip out recipes that will last a few meals like sheet pan dinners, freezer-friendly meals, and big-batch dishes.
For a wide variety of healthy recipes, you can take a crack at while you're cooped up at home, you can give the WildFit blog a try.
For those who want to keep it short and simple, you can try out these 30 minutes or less recipes, 89 easy-peasy meals you can make from home.
And if all else fails, Uber Eats is dropping their delivery fees.
Stay Sane and in Shape Simultaneously
Though it may be tempting to go into full hibernation-mode when you're quarantine and chilling, working out is one of the best things you can do to keep yourself from going cabin-fever-crazy.
Here are some top online workouts to keep you buff and busy while you're stuck at home:
Gyms live-streaming free workout sessions: Blink Fitness, Orange Theory, Planet Fitness
Yoga/Pilates: Yoga With Adrienne, PsycheTruth, Sarah Beth Yoga, Lauren Hefez
A Guide to At-Home Strength Training: Just for the Health of It
Hundreds of Full Body Workouts From Celebrity Trainers: PopSugar Fitness
No Equipment HIIT/Kickboxing Workouts: Fitness Blender
Fitness Trainers Doing Live IG Workouts: @shona_vertue, @rebeccalouisefitness, @blogilates
Stress Less, Meditate More
With all the pandemonium panic in the air, there's never been a better time to take up a daily meditation practice.
If you've always wanted to try meditation, but just haven't quite found a way to make it work for you, this video could help.
When you've got the technique down, you can try these meditation tracks for:
These are Mindvalley's Top 6 Free Meditations and, of course, the 6-Phase Meditation with Mindvalley's founder Vishen Lakhiani.
For more meditations to help with sleep, focus, relaxation, and inspiration you can find whatever you need with the app Omvana.
For a group-immersion experience, Remind Studio is also hosting meditation, breathwork, and healing live-streams via Zoom.
Apps and Sites to Help You Stay Connected
In an interesting turn of events, forced social isolation in many ways has made us far more social. People are calling up old friends they haven't chatted with in years and checking in on family more often than ever.
While you're in quarantine it's crucial that you schedule virtual dates with the people you love most, especially those most at risk on FaceTime, WhatsApp, or Skype.
If you want to go beyond one-on-one, the virtual get-together app Houseparty has become the #1 social app in countries all over the world to bring together the people you love most for a virtual get together.
When it comes to large group calls for work, school, webinars, or anything in-between, Zoom is the go-to platform to make social distancing a bit more bearable.
Plus if you don't know who to call, but if lockdown loneliness is getting to you, then you can use the new app QuarantineChat to talk to people from around the world who are locked down too.
Eventbrite has always been a face-to-face event platform, but since the dawn of social distancing, they've shifted to move everything online. You can find anything from yoga to cooking classes to virtual runs.
A Self-Quarantine Guide for Parents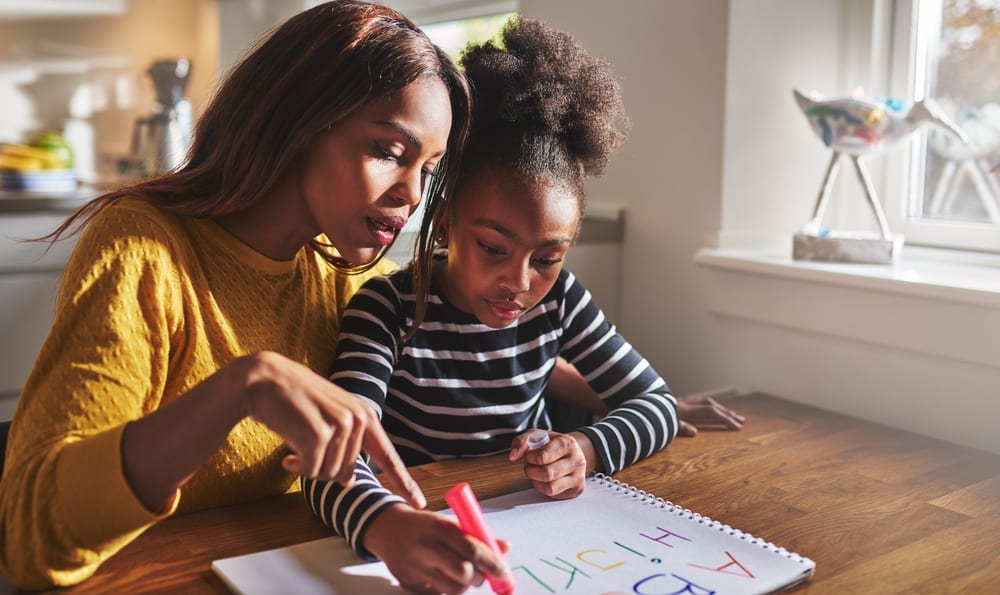 Homeschooling: Scholastic has printable lesson plan ideas on their learn from home website.
Motherly has a comprehensive list of resources and know-how to get through quarantine school closures.
For general tips on keeping your kids busy during quarantine, Vox has an article for that.
Khan Academy also has a wide variety of resources and support for parents homeschooling for the first time.
Must-Read Books That Might Just Blow Your Mind
When you're caught up in the mayhem of everyday life, it's easy to feel like you just "don't have the time" to read a good book.
But now that your calendar has opened up and all of a sudden you've got all the time in the world, it's the perfect time to start reading that book which could change your life.
Here are some of Mindvalley Founder Vishen Lakhiani's favorite books to…
Awaken Your Personal Transformation
Radically Shift How You See the World
Keep You Thinking Big on Business and Personal Growth
Podcasts to Play
For a beautiful take on embracing imperfection and the faux pas of the human experience, give 'The Mortified Podcast' and 'How to Fail.'
You can also binge listen to Mindvalley's new podcast Superhumas at Work
Some of our favorite episodes for your quarantine entertainment and educational needs:
Tips to Prepare for Social Distancing
How to Make More and Hustle Less
When you're contemplating the meaning of life, head to 'On Being'.
For some relatable humor to take the edge off from top-notch comedians then be sure to check out 'Adulting' and 'Why Won't You Date Me?'
If you want to quench your serial killer curiosity while and maybe wake up in a cold sweat later try 'Serial,' 'The Murder Squad, and 'My Favorite Murder.' Because apparently, that's a thing.
Music to Get Your Mind Off It All
For a live-show experience, while you're social distancing, the platform StageIt is broadcasting an array of intimate performances with popular artists from their homes in real-time.
Major artists/bands who have recently performed free online concerts from home on their social media pages include John Legend, Chris Martin from Coldplay, Katharine McPhee, and Pink.
According to The Hollywood Reporter, some artists next-in-line to stream epic online performances are Miguel, Jhené Aiko, Shawn Mendes, and Camila Cabello.
When it comes to online streaming, Spotify is coming in for the win with happiness-boosting tracks like the Perk-Me-Up Playlist. (Lord knows we could all use a little more of that)
Here's a Lo-fi Hip-Hop Mix on YouTube to wind down after watching the news.
And if you're in need of some clarity and healing, Spotify has a Tibetan Bowls sound healing playlist for that.
But the best of all, of course, is the COVID 19 Quarantine Party Playlist.
Time to Get Creative (Literally)
There's nothing quite like a forced quarantine to evoke some serious opportunities for self-reflection, introspection, and creation.
Whether you want to become a novice painter or an expert basket weaver, YouTube has it all covered and then some.
Here are some useful YouTube tutorials to get you started on:
If journaling is more your style, Thought Catalog posted a list of their top 50 prompts to bring out your inner author.
You can also get some great journaling ideas for reflection and self-discovery from Psych Central.
Coronavirus Memes
If laughter really is the best medicine then we hope these keep you well…
Twitter: The Corona Memes
Instagram: @coronavirus.memes @corona_virus_memes
Hashtags to follow: #coronamemes #quarantineandchill #quarantinecats (for obvious reasons)
And if that wasn't enough, Bored Panda made a list of the Top 40 Coronavirus Jokes to Lift Your Spirits. You're welcome.
Inspiring Talks to Lift Your Spirits and Keep the Faith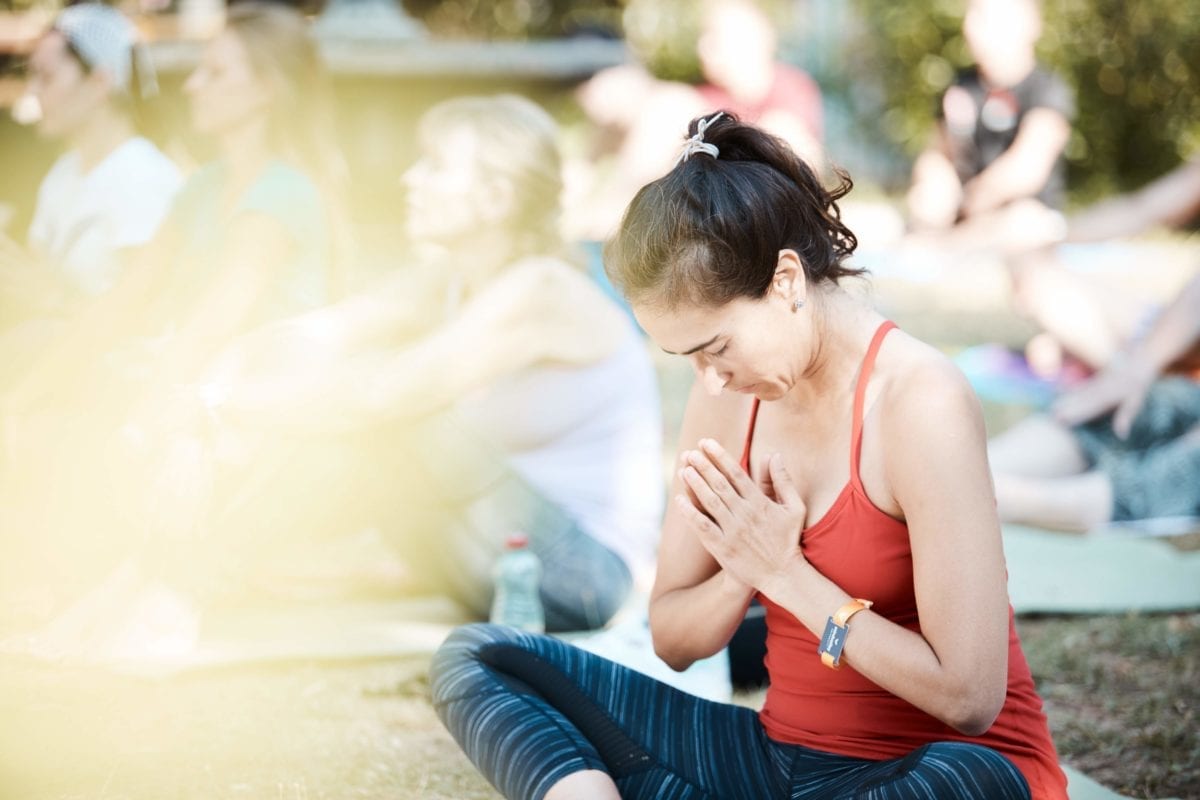 When you're stuck sitting at home for hours on end, inspiration and motivation aren't typically part of the program. (But they should be)
Here are some of our most moving Mindvalley Talks on how to:
Create Powerful Connections with Sean Stephenson (A personal favorite)
Step Into Your Personal Power with Gabrielle Bernstein
Heal Your Body and Mind with Marisa Peer
Shift Your Energy to Change Your Reality with Christie Marie Sheldon
Live Your Life's Purpose with Lisa Nichols
Final Food for Thought
When everything feels up in the air, all you can really do is be understanding with yourself, be kind to others, let your best be enough, and take it all one day at a time.
In the words of Dr. Shefali Tsabary, "Let's use this virus as an opportunity to enter into a higher state of consciousness, where we let go of our anxieties about the future and understand that the only way to live life is in the present moment."
If there's something you would've liked to see in this list that wasn't included please leave a comment below!