This month we're making a huge shift at Mindvalley.
We've always brought you the best teachers and ideas in the Mind, Body and Spirit categories — but recently we've realized that the highest form of personal achievement comes when you leave a positive imprint on the world.
So now? We've decided to take personal growth to a higher level by developing a new category: Impact.
And we can't think of a better person to teach our very first Impact course other than the man who's been voted as one of the top 5 leadership experts in the world.
Meet Robin Sharma.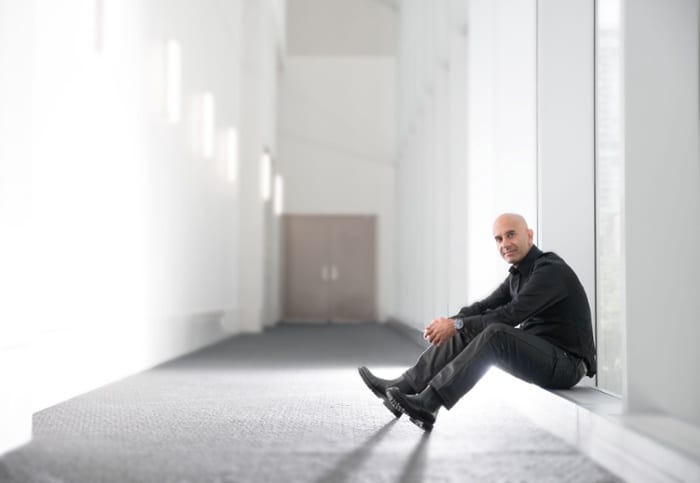 Robin went from humble beginnings to a successful legal career, but he ended up walking away from his job because he didn't feel happy or fulfilled — he didn't feel like he was making an impact.
After studying the mindsets, heart-sets, and rituals of the most extraordinary individuals, he's gone on to sell ten million copies of his books, which include the international bestsellers, The Monk Who Sold His Ferrari, and The Leader Who Had No Title.
He's become one of the most trusted leadership experts in the world.
Now, 12 years after our founder, Vishen Lakhiani, started studying Robin's teachings, we've developed a free masterclass based on his model for magnifying your impact and success.
Watch this 5-minute video to learn:
How to become a masterful leader, no matter your title or position;
The poignant lesson that caused Vishen to add this 60-minute habit to his day;
The simple secret to becoming a visionary;
How Vishen has incorporated one of Robin's most invaluable teachings into his business and personal practice.
Remember, the highest version of yourself comes when you step forward and take your personal transformation and skill sets into the larger community to make an impact.
---
What kind of impact would you like to create in the world? Share it with our tribe in a comment!