The interpersonal vs intrapersonal skills debate is one you might have heard of before. Is it better to possess interpersonal communication skills or intrapersonal perception?
It's a good question, and one worth investigating. Here's why.
Developing both your interpersonal and intrapersonal people skills will help you in the long run. Not only will these skills turn you into a more effective communicator, but you'll also enhance your problem-solving abilities as well as develop your empathy, introspection, and self-awareness.
So, which skill set is more advantageous? When it comes to the interpersonal vs intrapersonal debate, the key is in understanding how these communication skills operate in the everyday world.
What Are Interpersonal And Intrapersonal Skills?
---
What's the difference between interpersonal and intrapersonal?
Well, the word 'inter' means 'between.' The word 'intra' means 'within.' So, already we have a good grasp on what these skills pertain to.
Interpersonal communication is communication that takes place between two or more people. Intrapersonal communication is communication that takes place within the self.
How does interpersonal communication work?
Someone with great interpersonal communication is adept at speaking with others. They're able to get their message across efficiently and effectively. They're good listeners and are active participants when both conveying and receiving a message.
Interpersonal communication skills are highly sought after by employers. Here are a few interpersonal skills that could help you nail your next interview or team project:
Active listening

Collaborative mindset

Clear verbal communication

Positive attitude

Receptive to feedback

What is intrapersonal communication?
Intrapersonal communication is different from interpersonal communication. And while both skills are communication oriented, they operate on very different frequencies.
Intrapersonal communication is communication that happens within an individual. It consists of self-talk, self-concept, introspection, and personal reflection. It can take several forms. Working through a problem in the privacy of your own mind is a form of intrapersonal communication.
Talking to yourself out loud when you're on your own isn't an indication of insanity. It's just another form of intrapersonal communication! (And quite healthy, might we add.) Journaling and blogging are also forms of intrapersonal communication.
Engaging in intrapersonal communication helps you better understand your desires, passions, and motives. In fact, intrapersonal intelligence is one of Gardner's nine types of intelligence.
So, what does it mean to be intrapersonal?
People with strong intrapersonal intelligence tend to focus more than others on reflection, introspection, and self-analysis. They pay close attention to their thoughts, feelings, and emotions to better understand their motivations and goals.
What's the difference between interpersonal and intrapersonal conflict?
As we've already learned, interpersonal and intrapersonal communication are quite different. So, what about interpersonal vs intrapersonal conflict?
Well, interpersonal conflict is a conflict that exists between two or more people. Intrapersonal conflict is a private, personal conflict within.
Both forms of conflict can be tricky to handle. And the secret to navigating them? It all circles back to those communication skills!
Improving both your interpersonal and intrapersonal communication skills can help you when problems arise with others and in your own life. And the best part? These skills can be learned.
Learning is not a spectator sport. If you argue for your limitations, you get to keep them.

– Jim Kwik, Author of Mindvalley's Superbrain Program
Learning new communication skills on both the inter- and intrapersonal level can assist you across all spectrums of your life. The real question is, are you ready to put in the work to develop your natural talents?
---
Most people think that learning is the key to self-development.
It's how we were raised – when we were young, we studied algebra, read history, and memorized the names of elements on the periodic table.
But once you grow up and experience life,
you realize that you can't 'learn' certain things – like personal growth.
Vishen Lakhiani, founder of Mindvalley and New York Times Bestselling author, discovered that the key to self-development was
not to 'learn', but rather, to 'transform'.
If You Want To 'Transform' And Are Ready To Accelerate Your Own Personal Growth, Then Join Vishen Lakhiani's Latest FREE Masterclass, Where You'll Learn:
✅ The Framework For Flow:
The 3 Big Pillars of Life
which will help you to rapidly grow on autopilot, so personal development happens naturally.
✅ How you can
harness the energy surrounding you
to automatically attract the tools you need to unlock your true potential, allowing you to easily make transformative shifts in your life.
✅ Apply the
#1 principle to eliminate obstacles in your life
, and subsequently show up as your best self and make a positive impact on the world.
Sign Up For The Masterclass Below: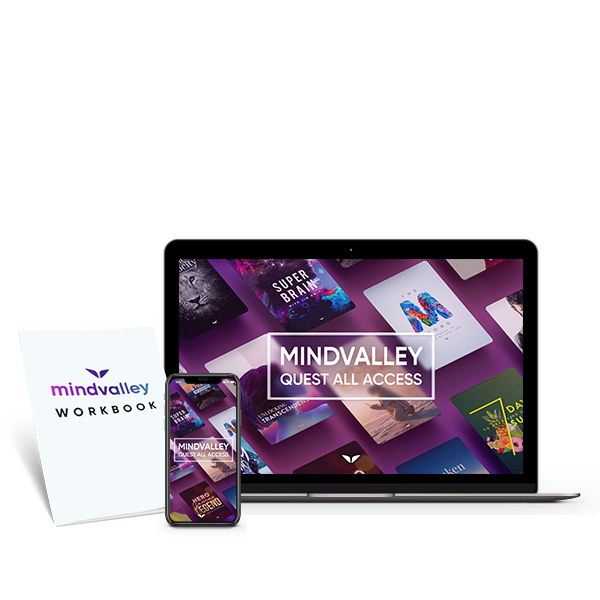 Vishen Lakhiani Shares The Most Powerful Practices For Driving Transformation.
Choose a date and time below to tune in to the broadcast in your own local time zone.
[blink_amp_form webinarid="5987823134703616"]
---
Do you have stronger interpersonal or intrapersonal communication skills? Tell us below!