You can win your dream life if you're willing to fight for it.
The question isn't, "Can I have it all?" The question is, "Will I achieve everything I want from life?" And the answer doesn't depend on your intelligence, ability or even ambition — but your commitment to your own success.
Serial entrepreneur and Lifebook founder, Jon Butcher, has spent decades studying what it takes to build an extraordinary life. He's not only made his life into a living masterpiece, he's also helped thousands of people turn their most visionary dreams into a fulfilling reality.
So how do you step away from the treadmill of life, where you're always running to catch up and exhausted by the effort? How do you get what you really want?
Below are Jon Butcher's most important principles from switching out of survival mode and into life-mastery mode.
1. Set goals you want to achieve
Goals are instructions to yourself. Setting goals pulls you
forward toward the object of your desire.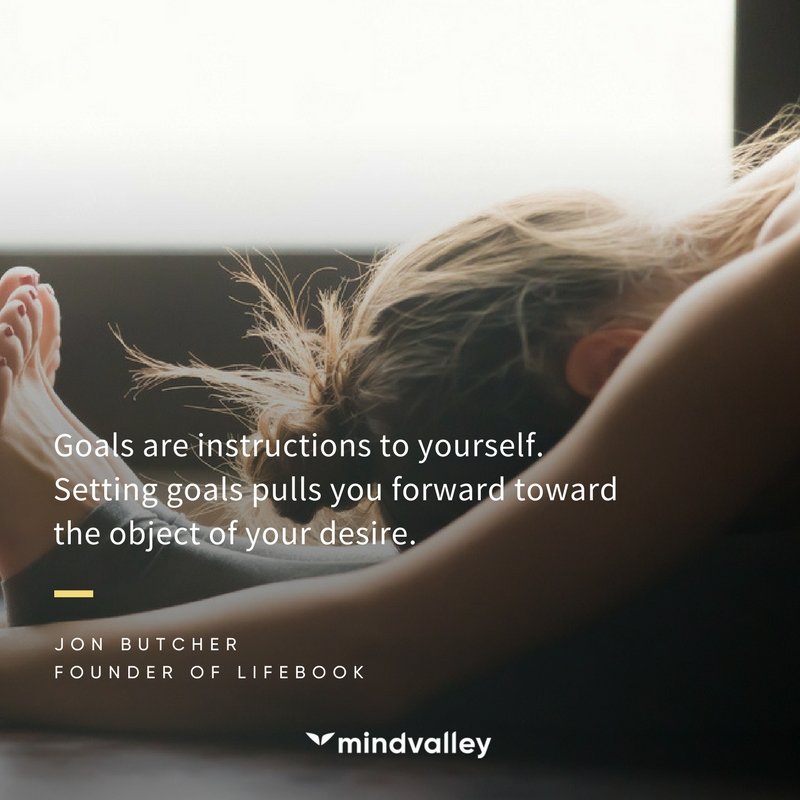 The first step to changing your life is to make a decision — to commit to a goal. Once you make a decision to go after what you want, you become the person you need to be to achieve that dream.
Proper goal-setting pulls you toward the life you desire
and unlocks your highest self.
You're born with great capabilities and potential —
you just need to call on yourself to fulfill it.
2. Find your why
The key to your health and fitness is your purpose.
It's not the how, it's the why.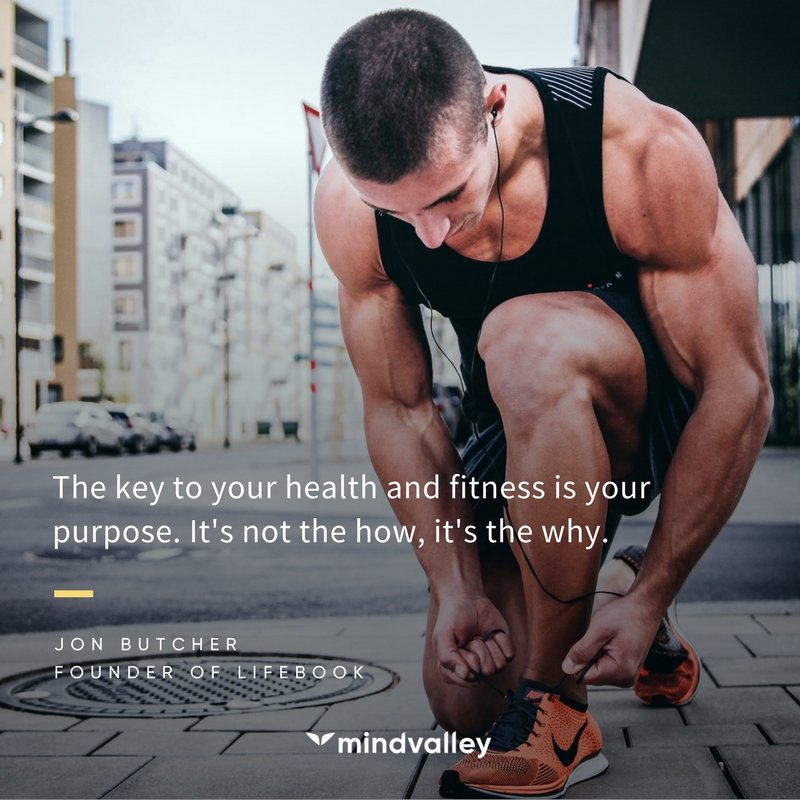 We all know that in order to get in great physical shape,
we need to eat better and exercise more —
yet many of us have tried and failed to make long-lasting change.
So how do we stay motivated?

By becoming crystal-clear on your purpose —
whether that's staying active so that you can play with your great-grandchildren or looking amazing for yourself and your partner —
you're able to ignore temptation and move past your barriers.
3. Lay a sturdy foundation
Thinking is the foundation of achieving your extraordinary life.
The life you get is going to be the result of the choices
you make and the actions you take.
The category of intellectual life is often ignored in the personal growth field,
but our ability to think is one of our greatest assets.
Our intelligence as a species has made our lives easier and longer.
Practically and personally, we rely on our thinking brains every day.
Every action you take is preceded by a thought — therefore,
the more conscious you are about your thinking and
decisions, the better your life will be.
By moving from autopilot to conscious thinking,
you'll be able to create an extraordinary life.
4. Listen to your emotions.
Emotions are body wisdom.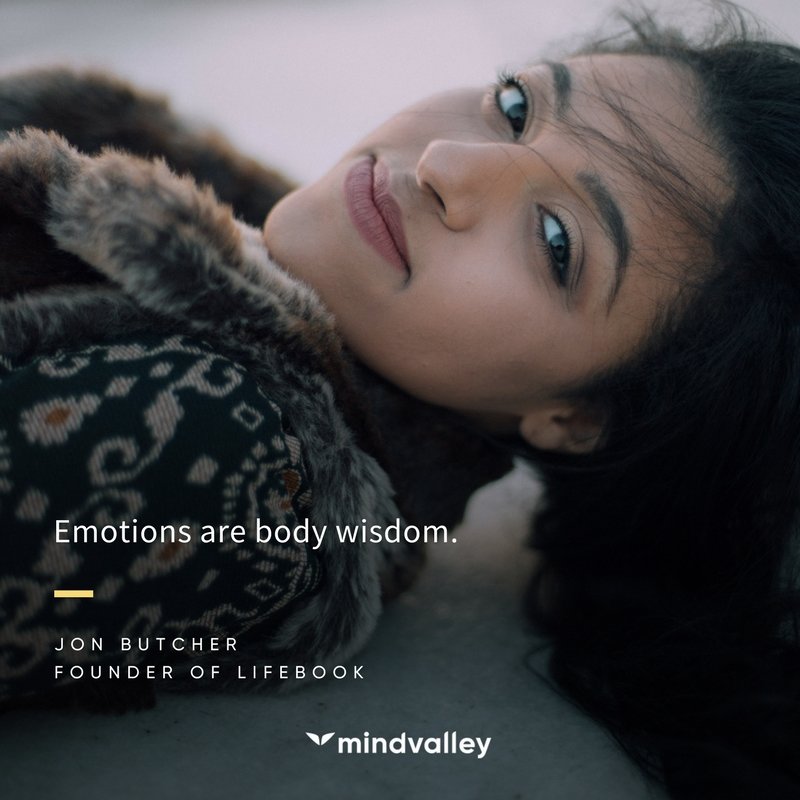 Have you ever wondered why emotions exist? Emotions definitely deepen the experience of life — but why do we have them in the first place?
Emotions act as body wisdom: fear tells us to run, anger tells us when we feel violated and joy tells us we're doing something right. Our emotions help us respond immediately, without having to wait for our unconscious brain to
process the event. But because our emotions are initial responses,
we need to bring consciousness both to how we feel and what we
think. Then, you'll be able to understand almost any issue.
5. Steady the pace and you'll win the race
You are what you consistently do.
Your habits shape your character.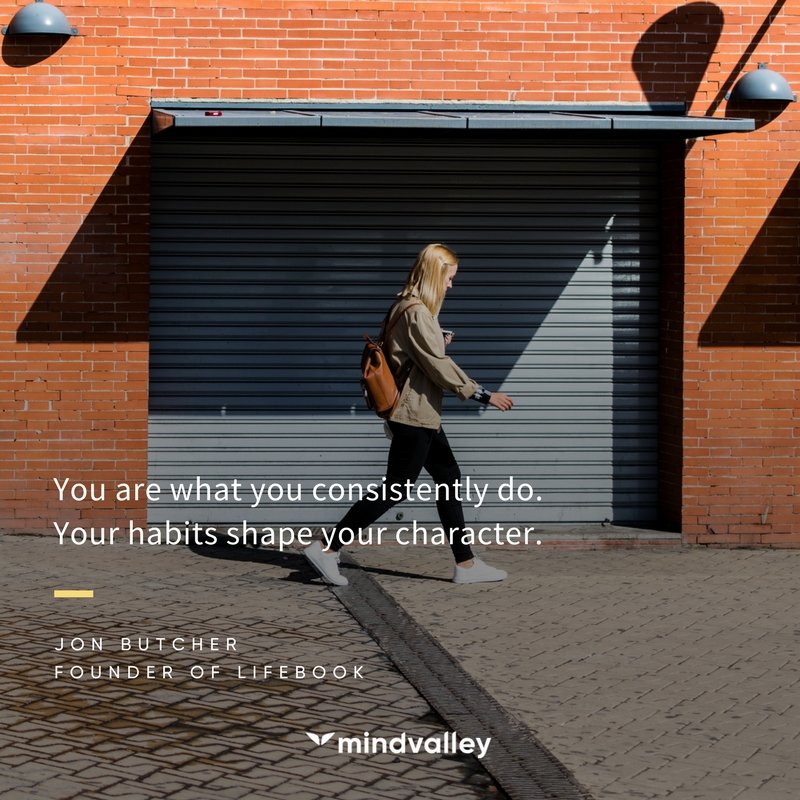 Having a good character can help you to stay on the track to your dreams.
So it's up to you to build up the traits that you want with time and effort.
Every day we have the opportunity to work on our character — to be the person we want to be by doing what we need to do. If you value compassion, then you can focus on building a habit of active listening. If you value order, then by tidying your spaces every day you start to become and orderly person.
Ultimately, good character comes down to the habits we cultivate.
6. Have a good relationship with yourself.
The single most important relationship
in your entire life is the relationship
you have with yourself.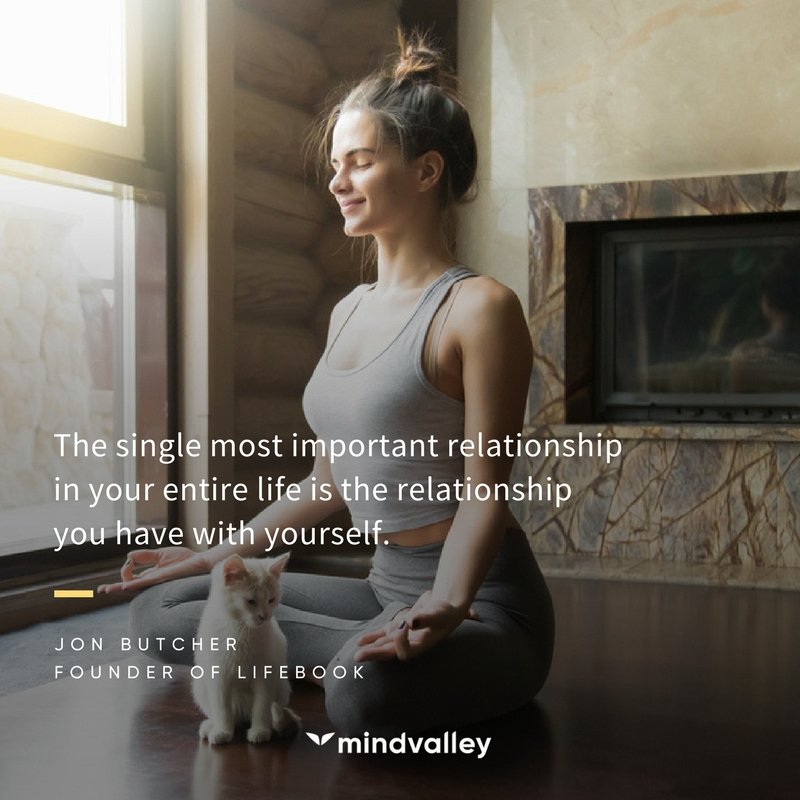 Good relationships with others start with your relationship to yourself.
Do you criticize yourself too much? Or do you practice compassion? Do you
understand and welcome your emotions? Or do you dismiss your intuition?
The practice of self-awareness and self-acceptance is one of the most powerful spiritual practices. When we're able to understand our own values, strengths
and improvement areas, we're able to be more understanding
and loving to the people in our lives.
7. Make a conscious effort.
The natural state of things is to disorganize and decay, and that will happen to your love relationship, if you don't consciously put energy back into the system.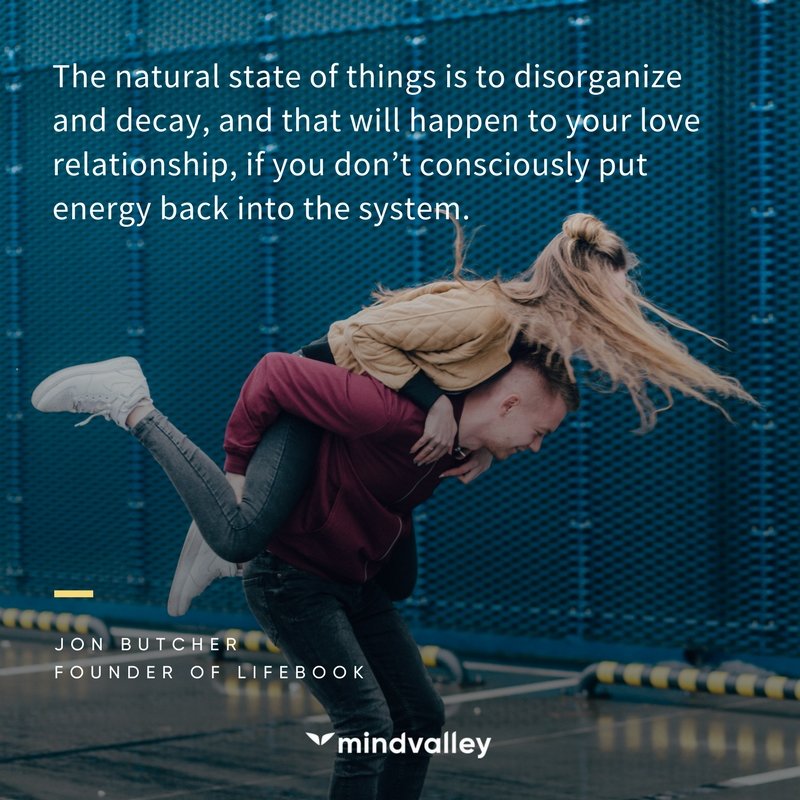 Maintaining a love relationship is one of the most rewarding yet challenging
things in life. Everyone has the potential to have an extraordinary love life but healthy relationships require conscious effort.
When people have a mediocre or unhappy love life, often it's a result of stripping away the conscientious, romantic and exciting habits that wave during our honeymoon period and replacing them with unconscious habits. The best
way to reverse this common problem is through creating love habits.
8. Let your kids teach themselves.
Our kids probably know better what they need
to be learning right now than we do.
Our number one job as parents is to ensure that our children have the
confidence to cope with life's challenges when we're not there to guide them.
Helping kids become autonomous means helping them learn that they are the authors of their own life. They'll need to rely on their own intelligence and intuition. As leading figures in their lives, we can help them to begin to understand where and how they can improve themselves in meaningful ways. But ultimately, we should trust their process and lead by example.
9. Use the most powerful way to stay happy.
There is a powerful correlation between the warmth of your friendships, health, happiness, financial success, and even the length of your life.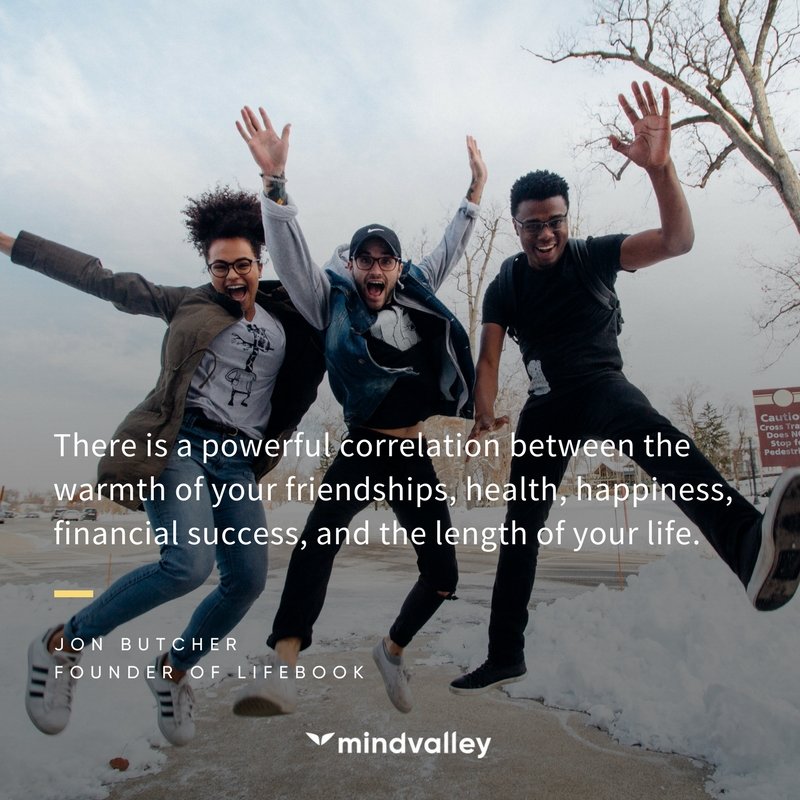 How do we stay healthy and happy throughout life? Harvard researchers
asked this question in 1938, when they began to study 274 men to
find out what influences the quality of our lives the most.
They found out that happiness doesn't result from just wealth or fame… but from the warmth of our relationships. They concluded that, "Happiness is love."
If you want a happy, fulfilling life, then invest wisely in relationships
with people who love and support you. Your relationships will either
support your success or keep you from fulfilling your potential.
10. Remove your negative judgments about money.
The creation of wealth, progress and prosperity eliminates
suffering and moves the human race forward.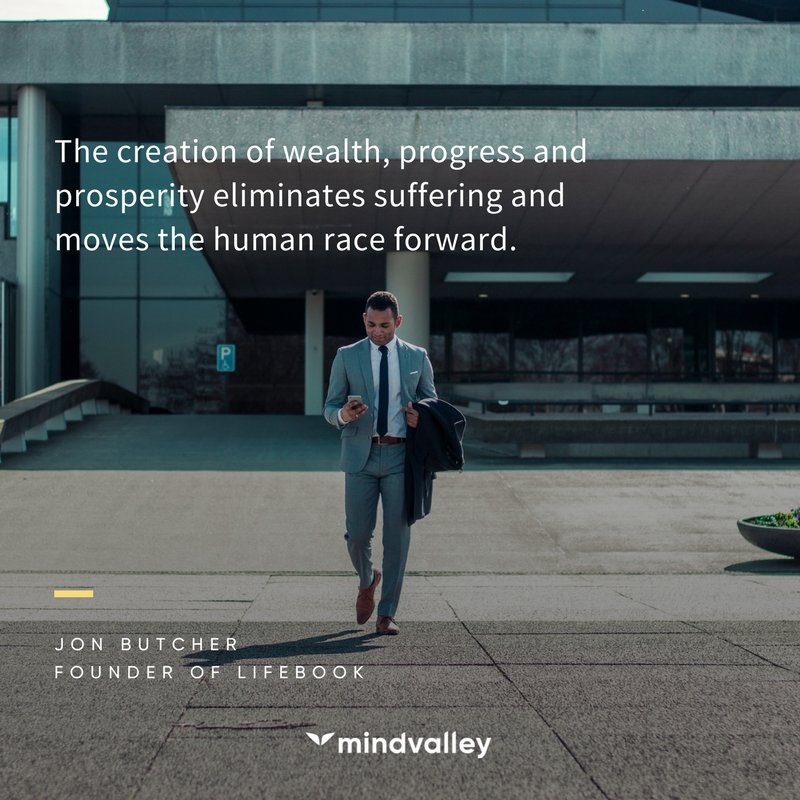 Many people have a love-hate relationship with money. People tend to be suspicious of the wealthy, believing they had to step over others in order to accumulate wealth. And yet, most of us want to be richer.
We can remove this major block to financial abundance by understanding that money is a symbol of our productivity, achievements and talents. Jon points out that wealth is created by providing value for your fellow human beings —
which means you can see money as symbol of your positive impact,
the highest version of yourself.
11. Don't stress about stress
No one who's doing something great in their career is living without at
least occasional stress. It comes with the territory.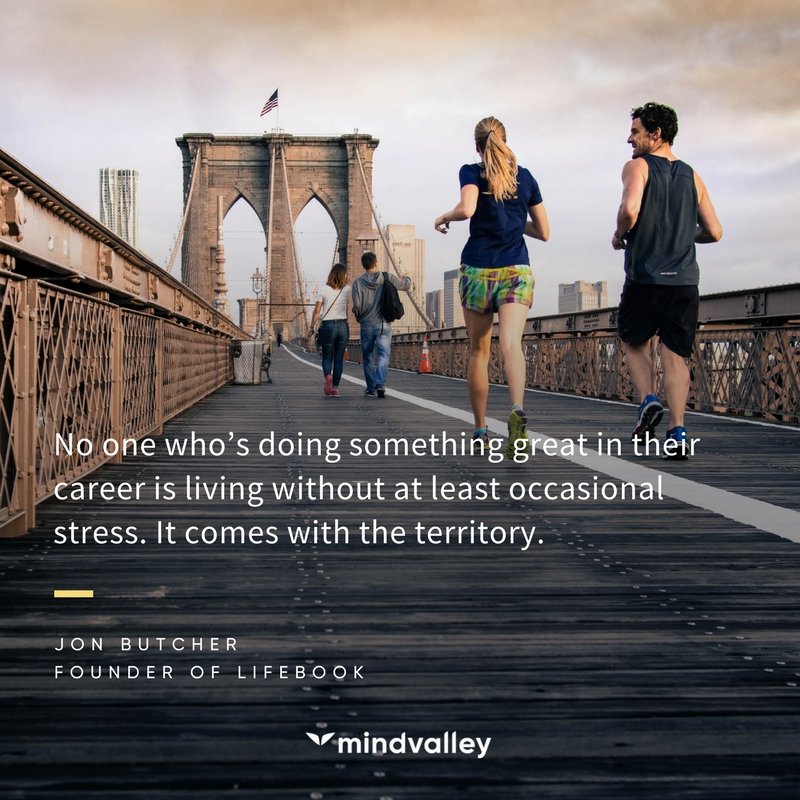 If you want to do something truly fulfilling, then you absolutely have to deal with moments of stress in order to have the amazing life that you want.
That's the ebb and flow of life.
Because achieving greatness means understanding that stress is inevitable.
Everybody — including giants like Richard Branson or Tony Robbins or Oprah — have to deal with struggles and doubt at some point. The truth is, these
millionaires didn't just deal with struggle on the way to the top —
they deal with it at the top, too.
12. Create a life you get to love.
Creating quality experiences for yourself and the people you love is one of the best things in life.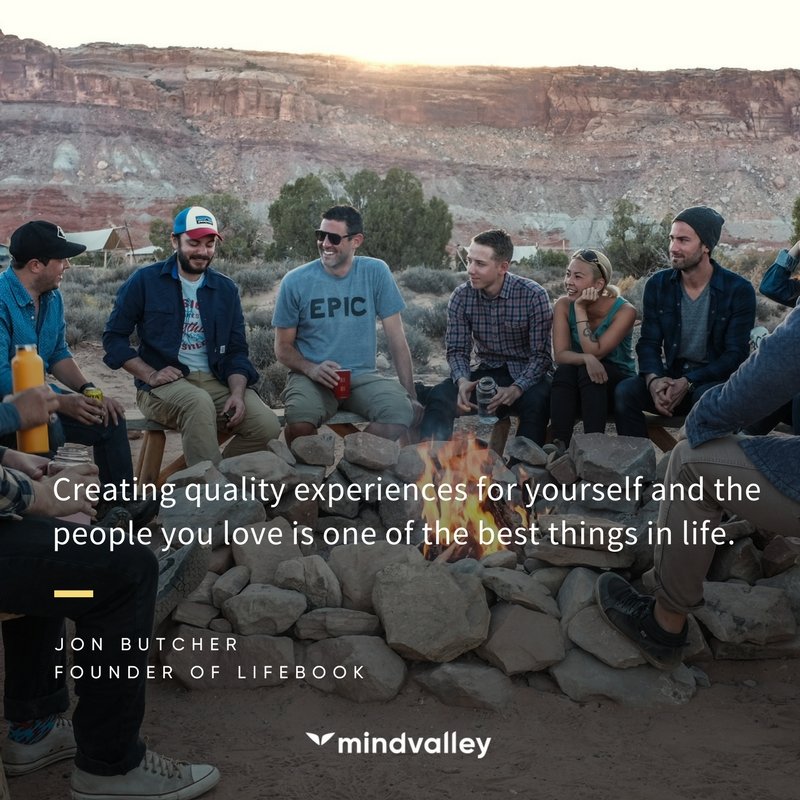 You need to lay a good foundation in the other categories of your life first in order to be rewarded with true quality experiences… But creating and sharing
experiences can be one of the biggest joys in life.
True happiness starts from the inside but we can support and enhance our happiness through travel, concerts, romantic nights and family excursions. These experiences help us feel more grateful, positive and adventurous in our day-to-day lives. Start planning a fun experience for yourself, so that you can schedule these peak moments of happiness and improve your quality of life.
13. All we need are small wins.
A win anywhere is a win everywhere in your life.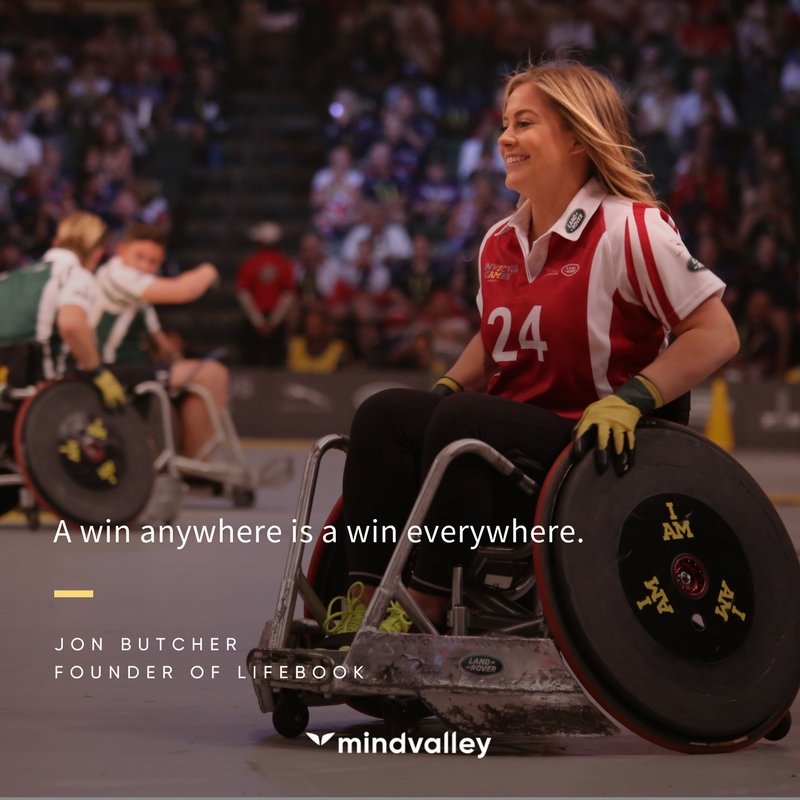 This is the ultimate secret — improving your life in any area
leads to improvement in every area of your life.
This is great news because it means that even if you integrate just one or
two daily habits, you'll see a cumulative effect of your other life areas.
It can be as simple as committing to having a good night's sleep and improving your dedication and integrity for your work. You'll end up improving your health, relationships, unlock financial abundance and have a more fulfilling career.
By having a clear framework, you'll be able to consciously
unfold the extraordinary life waiting for you.
---
Which area of your life are you most focused on improving right now? Share it with us in a comment below.