"We need to do what we were put on Earth to do…to feel, to move, to emote and to be erotic in a wholesome, beautiful way."

Preach, sister.

In this year's Mindvalley Summit we were joined by the one and only Sheila Kelley, where she guided us through an erotic, sensual experience like no other. As thousands of Mindvalley members went to work on moving their bodies and connecting to their divine sexual selves, Sheila revealed that all of us encompass specific sensual archetypes.
Because eroticism has more than one style. In fact, it has 10! And you, reader, just like the rest of us, have an erotic creature within you too.
Whether you've unleashed yours yet or not, you've come to the right place. In this article, you'll read about all 10 of Sheila Kelley's S Factor Erotic Creatures.
What Is an Erotic Creature?
Your inner erotic creature represents your unique style of sensuality. Each of the 10 S Factor Erotic Creatures encompasses your emotional landscape when it comes to your connection to sexual, erotic energies.

When you become aware of what erotic creature you have within your body, you come to understand how you like to give and receive pleasure. Moreover, you come to learn how to express yourself erotically and emotionally, as well as how you draw others to you.
According to Sheila Kelley of Netflix's Strip Down Rise Up, "unlocking your Erotic Creature identity will give you the keys to your Queendom."
What Are the 10 Erotic Creatures?
The 10 erotic creatures are:
Lustful Lover
Joyful Playmate
Blissful Pleaser
Champion
Innocent Teaser
Dangerous Challenger
Ice Queen/King
Deep Soulful Siren
Shy Reluctant Enigma
Naughty Provocateur
Each iconic erotic creature encompasses light and dark sexual flavors. Knowing which erotic creature resonates with you will help you uncover how to express yourself fully as the sensual human you are.
So which erotic creature resonates with you?
Lustful Lover
The Lustful Lover is all about tasting the delicious nectar of pure pleasure. She is unashamedly hungry, insatiable, indulgent, and powerful. She is the pinnacle of physical pleasure and will bring you nothing but ecstasy.

Drawing in sexual experiences of all kinds, the Lustful Lover will use anything or anyone at her disposal for sensual pleasure.
Joyful Playmate
Exuding freedom, vitality, and fun, the Joyful Playmate is always looking for interaction, games, growth, and adventures. There's no way you'll be bored in her presence.

Ever the explorer, she's not afraid to get wild and try new things, and there's nobody who can flood you with endorphins more than her.
Blissful Pleaser
The Blissful Pleaser encompasses the essence of Mother Nature herself. Generous, kind, warm, and nurturing, there's nothing that turns the Blissful Pleaser on more than to give the pleasure of all kinds.
She holds herself with grace and tranquility as her body gently communicates the question: what do you want? She is the epitome of compassion and comfort.
Champion
The Champion has seen it all–and her grounded, open and protective presence will touch your soul. She moves towards her desire with certainty and confidence, and there's not a whole lot you can do to throw her out of balance.
She has well and truly risen from the ashes more beautiful than ever before. Although she may not have the loudest sexual voice in the crowd, her wisdom, humility, and courage will draw you in for the long road.
The Innocent Teaser
The innocent teaser is the irresistible girl-next-door type. Embodying a charming innocence, she is friendly, soft, feminine, and receptive to her environment.
With eyes wide open, she brings mindfulness and a sense of awe to everything she experiences in her body. Innocent Teasers tend to be out-of-this-world lovers due to their unwavering presence, wonder, and enthusiasm. Every time is like the very first time for an Innocent Teaser.
Dangerous Challenger
The Dangerous Challenger is wildly sexy, fierce, and quick to react. She is fiery, bold, and daring, which may be intimidating to the faint-hearted. But if nothing else, she'll make you and everyone who crosses her path feel alive.
Expect hot, passionate, love/hate sensuality that will leave you wanting more. Watch out for her whips and chains!
Ice Queen
The Ice Queen demands the highest quality from her sensual experiences, and if you even catch her gaze…consider yourself lucky! She moves with pride, arrogance, and ease, and is oh-so cat-like in the way she holds herself. She puts out the vibe 'you can look but you can't touch,' which drives lovers crazy.
Confidence and superiority have never looked so enticing, and there's nobody who sets firmer boundaries than the Ice Queen.
Deep Soulful Siren
The Deep Soulful Siren doesn't shy away from deep diving into the dark emotional depths of her lover's spirit. The strength of her love and devotion is overwhelmingly erotic, and the gravitational pull of a healthy Deep Soulful Siren is undeniable. When it comes to emotion, sensation, and movement, no other creature experiences them as profoundly as this one.
Expect her penetrating gaze and a low tolerance for small talk.
Shy Reluctant Enigma
Who doesn't love a mystery? The Shy Reluctant Enigma draws you in with her silence, like a puzzle you can't solve. She'll easily become your fantasy.
Exuding timidity, vigilance, and self-protection, the Shy Reluctant Enigma has an intriguing and vulnerable core. The Shy Reluctant Enigma doesn't open up very easily and that's part of the reason so many become obsessed with earning her trust.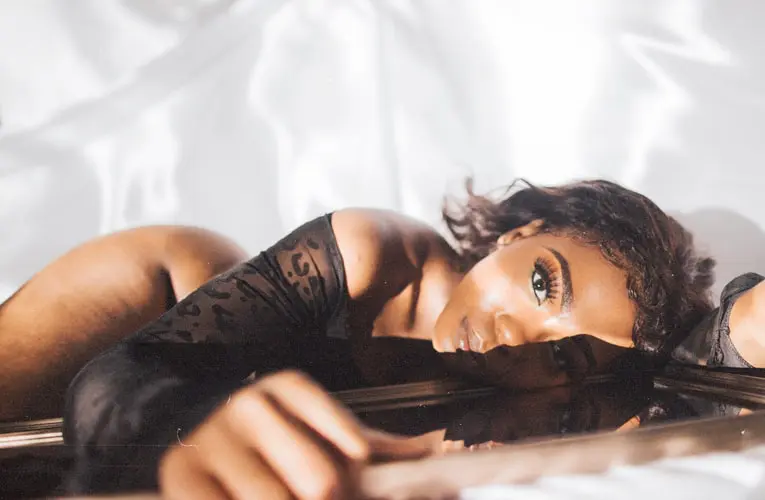 Naughty Provocateur
The Naughty Provocateur finds erotic pleasure in rebelling against sexual shame. She is overwhelmingly enticing, and she will most definitely push you and your lover past old paradigms and into new territories in love and intimacy.
The Naughty Provocateur is firmly in the driving seat. She is the 'quintessential bad girl' and nobody tells her what to do. You've been warned!
Which Erotic Creature Are You?
If you've already identified your erotic creature from this list, that's great. Perhaps you've identified a few you resonate with. Maybe you're still unsure and want to take Sheila's erotic creature quiz.

Either way, all of us have varying degrees of all 10 erotic creatures depending on how we feel and who we find ourselves with.

So go out there and play with yours so you can unlock your deepest pleasure and most sensual self!