Have any of you, parents, been bombarded with questions by your child? Of course, you have — it comes with the territory. And when those questions are along the lines of "what's sex?" have you prepared yourself? For some of us, maybe. And for others, maybe not.
This conversation with your child about sex should be an ongoing one, especially as they go through their anatomical developments. But it's got to start somewhere.
Talking to your children about sex is not a single conversation. It is hundreds of small conversations.

— Lisa Osherow, health and sexuality educator
So here are five commonly asked questions about sex that children have asked, so you can prepare yourself when the time comes for you to respond to your child's curiosity.
#1: What Is a Vagina/Penis?
This one is straightforward to explain to your child — female bodies have a vagina and male bodies have a penis. But an important note that experts want to get across to parents is to teach their children to call body parts what they are.
Although, as parents, we try to protect the innocence of our younglings as much as possible. Granted, adults have our favorite euphemisms, like "The Beast" and "Queen V," but research shows that when children know and use the correct anatomical terms, instead of "pee-pee" and "vee-vee," it prevents the feelings of shame and embarrassment.
Another source of embarrassment, as love coach Annie Lalla highlights in her conversation with Vishen, is when children discover masturbation — "they don't know what it is, but they know it's a nice feeling." She encourages parents to be supportive, send their children safe energy, and provide them with context about what's going on in their body (like, it's normal that every male gets morning wood).
And when children know about their bodies, that knowledge enables them to have a healthy respect for it, which will enhance their self-confidence and self-awareness.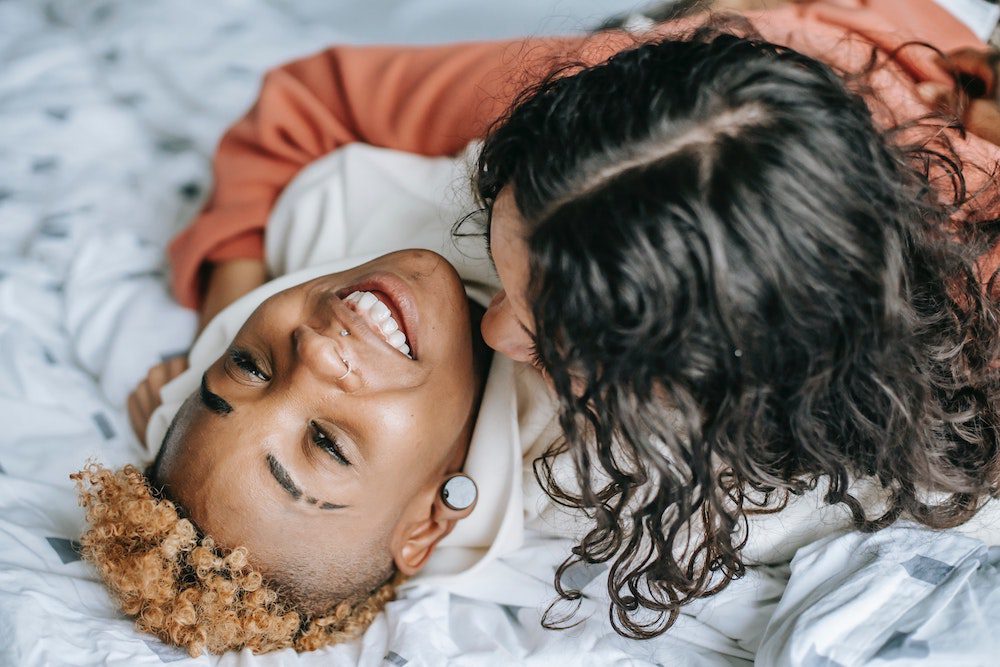 #2: Is Sex Bad?
Did you know the American culture code for sex is violence?
In The Culture Code, Clotaire Rapaille points out the pop culture in the United States is filled with sex-violence connections. You can find them in hip-hop lyrics, romance thrillers, and even in movies and television shows like Netflix's 13 Reasons Why.
He explains, "It isn't difficult to find places in our culture where the lines between sex and violence blur. Men talk about 'nailing' or 'banging' a woman when they bed her. Women joke about castrating a man if he cheats on them. Date rape drugs proliferate on high school and college campuses. We commonly refer to singles' bars as 'meat markets.' All this is very familiar."
It's imperative you talk to your children that sex is not bad and they shouldn't associate it with something negative, despite the crappy external influences.
Of course, it can have not-so-pleasant consequences such as unwanted pregnancies and sexually transmitted infections, but on the most part sex should be a healthy, pleasurable experience to be enjoyed when they're mature enough to do so.
By giving honest, factual information, you'll equip your kids with the right references and tools to make informed decisions about their own sex life and sexuality.
#3: What if Someone Asks Me to Do Something I Don't Want to Do?
A huge part of sexual health is consent. "It's about teaching [our children] that they have control over their bodies and nobody can touch them without consent," says Lisa Osherow, health and sexuality educator, in her TEDx Talk about consent culture.
As a parent, equip your child with the power of consent and encourage them to understand their own limits and boundaries when it comes to sex. And what does consent look like? Well, a little something like this: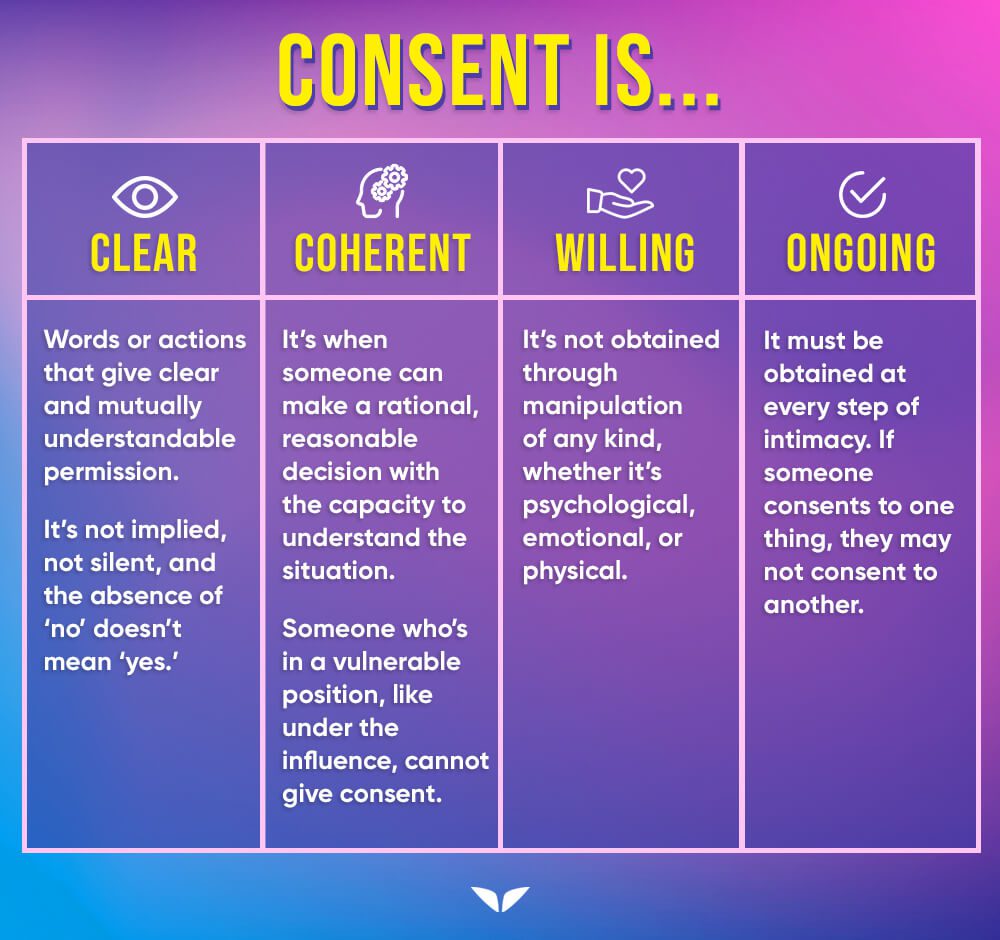 Lisa adds, "it's about developing the skills and the confidence, and knowing when to say 'no,' how to say 'yes,' and when to speak up when something doesn't feel right."
#4: Am I Ready to Have Sex?
Despite popular TV shows, like Riverdale or Sex Education, showing super sexual high school experiences, the reality couldn't be more polar. Recent surveys by the CDC are showing a decline in the number of American teens having sex.
As welcoming as that data may seem, it doesn't prevent your child from asking the question.
The best you can do is to provide them with medically accurate information about sex and contraception, as well as support healthy choices they may make. In the end, it's their body and they'll need to learn to make those decisions themselves.
Our children need to practice developing their own inner voice and making decisions for themselves, by themselves, about their bodies.

— Lisa Osherow, health and sexuality educator
#5: When Did You First Have Sex?
This is a doozy of a question, isn't it?
The truth is, the "right age" for sex is different for different people… when you're old enough, that is. (The average consensual age in the United States is between 16-18 years old.)
So prepare yourself. Think about how much you are comfortable sharing with your children and instead of pushing the subject aside, try to use it as a teachable moment.
And because children learn through imitation, being honest about it is always a good policy.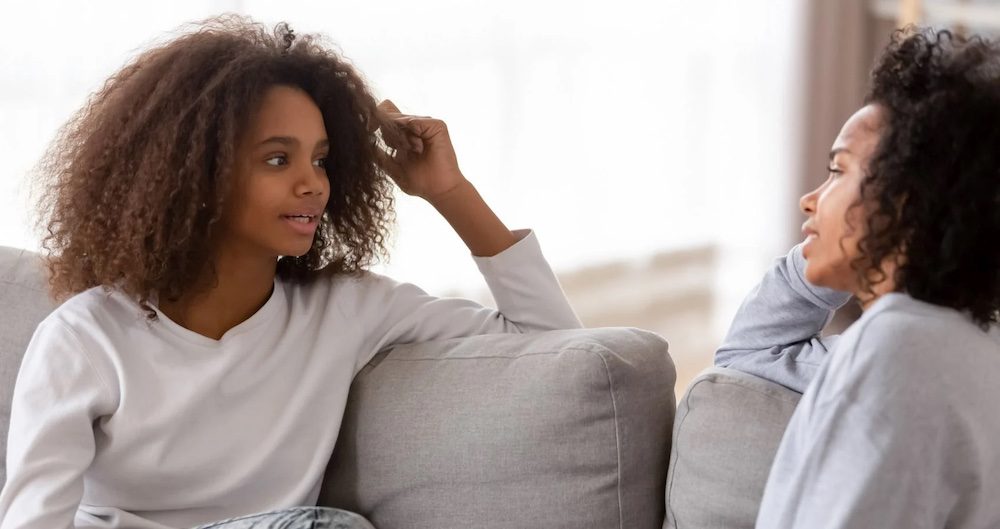 Extra Tips to Help You Navigate Through This Conversation
Pat yourself on the back because having the sex talk with your child is one brave move, especially if you weren't provided with one in your childhood. And because this conversation can be challenging as a parent, here are some extra tips to keep in mind:
Do use direct and clear communication, even if it feels uncomfortable.
Do explain sexual abuse and encourage them to talk to you about anything that makes them uncomfortable.
Do talk about safe sex practices.
Don't use slang terms for reproductive body parts.
Don't shame children for being curious about their bodies.
Don't be afraid to seek out information or guidance from a healthcare professional.
Don't give up when your child is embarrassed by the topic.