Are you playing to win at life? Or are you simply trying not to lose? Life is the one game literally everyone plays — and yet, we don't always consciously create a strategy that helps us build the future we want.
So how do we play this game? What do we need to know?
About The Video
---
In this video, Robin Sharma, author of The Monk Who Sold His Ferrari, shares 6 life lessons that helped him become one of the top 5 leadership experts in the world.
His first tip for designing a world-class life: "Tiny wins are the way to greatness."
In this 15-minute video, you'll discover:
(2:14) — The reason small wins matter more than big accomplishments;
(5:46) — The behavior you need to maintain and grow long-term success;
(9:33) — How to channel exactly what you want from the world;
(13:42) — The ultimate rule of life you need to remember to fulfill your dreams.
Watch the video to find out these powerful, yet sometimes counterintuitive, ideas that will help you create enduring success.
Here's one more profound teaching from Robin to leave you feeling inspired:
Every single day is an opportunity to get back on course with that needle of your world-class ideals.
---
Want to learn the secret recipe for creating an impactful life? Join one of the world's most trusted leadership experts, Robin Sharma in his upcoming FREE Masterclass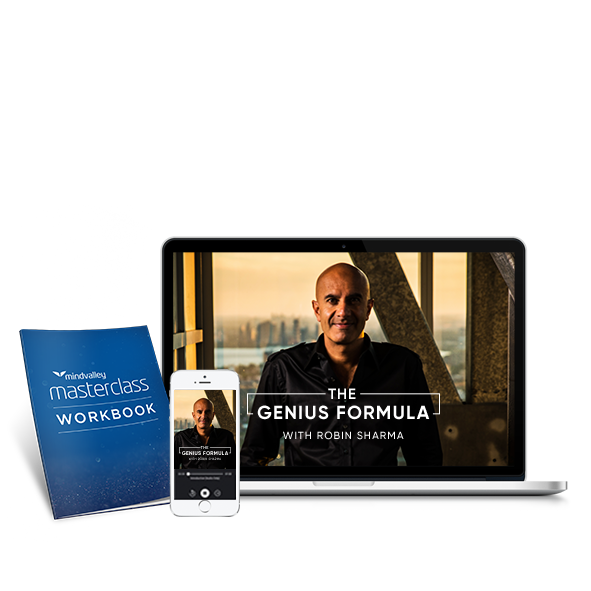 Discover Robin Sharma's Five NEW Rituals, Mindsets And Heartsets To Outperform Yourself
Unfold your greatness and turn yourself into a super-performer in work and life with this FREE Masterclass. Choose your preferred session to attend below.
[blink_amp_form webinarid="5667906802417664"]
---
What's your technique to win at life? Share your thoughts with our tribe in a comment below.