You may have done yoga to calm down your nervous system, tried traditional therapy, drunk all the chamomile tea there is, and taken hundreds of deep breaths. But yet, you're still feeling anxious.
What about trying hypnotherapy for anxiety to cope better with the stress in your life? It may just be the magic pill you were looking for (or close to it, anyway).
With hypnosis gaining more popularity in the complementary and alternative medicine (CAM) field, many practitioners turn to hypnosis to help their clients deal with difficult situations mentally and physically.
And who better to turn to for guidance than Paul McKenna, renowned hypnotherapist and trainer of the Mindvalley Certified Hypnotherapist program?
The thing is, "You are getting sleepy" is far from the actual practice of hypnosis. And you can discover how it can help with your anxiety.
What Is Hypnotherapy?
Hypnotherapy is a sleep-like state induced artificially through suggestion by a hypnotherapist. During this process, your subconscious mind is easier to access as you fall into deep relaxation and focus.
According to the American Psychological Association, in this process, the hypnotherapist is suggesting to the subconscious mind of the client that they can change behaviors, thoughts, sensations, and perceptions.
Maybe you've heard of hypnosis before and wondered if it's real or not. It is more real than you may have thought but with fewer magical elements and more therapeutic effects. Hypnosis is actually the core element of hypnotherapy.
In fact, according to a 2020 paper published in the Hypnotherapy and Hypnosis volume, "hypnosis is more of a state of mind, while hypnotherapy is the name of the therapeutic version in which hypnosis is used."
Can Hypnosis Help With Anxiety?
Simply put, yes. Through hypnosis, you are guided to go from one state of stress to another one of calm and relaxation. This way, you can access deeper parts of your subconscious and change or heal the parts of your psyche that you're struggling with.
Your behaviors are driven by neurophysiological states. And so, if you tweak the underlying state of your mind, you'll create fertile ground for new changes.
The states are formed by:
Internal dialogue
Pictures you make in your mind
How you make those pictures
For example, if you tackle anxious behaviors from a state of peace and relaxation rather than from fear, you may be able to change the significance it has in your life.
Hypnotherapy uses bodily relaxation because the mind and body are connected to each other. For example, constantly stressful thoughts will tense your body up, but when you have a body massage, your mind relaxes.
Therefore, inducing a stress-free state in your physical frame helps open up the gates to the unconscious layers of your mind.
Benefits of Hypnotherapy
Hypnotherapy is known to benefit people with numerous goals:
Quitting smoking and other addictive substances
Change eating habits and support weight loss
Ease out the stress in someone's life
Rewire the brain to achieve success in all areas of life
Improve health conditions
Support the natural healing processes of the body
Help overcome the fear of change, failure, or success
Diminish and even heal anxiety and negative thoughts
Seeing the results hypnosis can bring into your life, you can explore it as an option of treatment or healing that could benefit your whole being.
I strongly believe that one of the major problems facing the world today is too much stress, anxiety, and worry.

— Paul McKenna, trainer of the Mindvalley Certified Hypnotherapist program
Symptoms of Anxiety
Anxiety can manifest itself in several ways and it might be different for everyone according to how often and intense they will feel it.
Feeling unsettled and restless
Having no control over feelings of worry
Lack of concentration
Sleep problems
Physiological symptoms (headaches, stomachaches, or tension in the body)
High levels of irritability
If you're dealing with any of these symptoms and tried out several methods of dealing with your anxiety, maybe it's time to experiment with a more holistic and profound approach.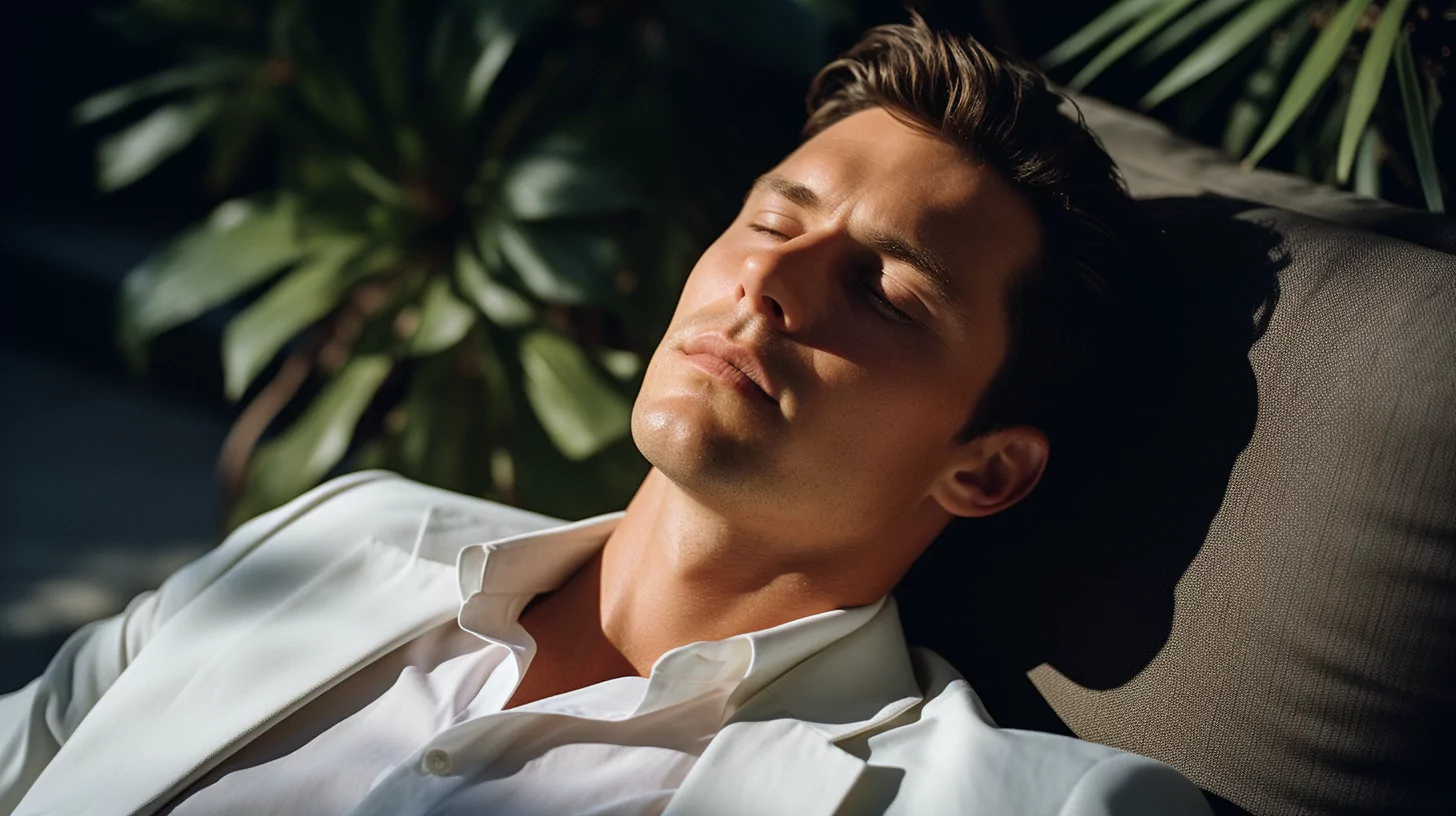 How is Hypnotherapy Used to Treat Anxiety?
A hypnotherapist uses certain language, suggestions, and mental visualization to bring a person into a trance-like state. They are very much aware of everything happening to them, but instead of having their attention disturbed by outside stimuli, their focus is inside.
A hypnotherapist can help you find the root of your anxiety. Using different techniques, you can face that fear. For example, if you're nervous about attending social events, then hypnosis can help you pinpoint triggers that cause anxiety and assign a different meaning to them.
And once you change your belief system around it, your symptoms and behavior can change accordingly.
What people don't realize is that most of the stress that they have in their lives is absolutely unnecessary.

— Paul McKenna, trainer of the Mindvalley Certified Hypnotherapist program
Hypnotherapy methods
Dealing with anxiety-related issues, like panic attacks or day-to-day symptoms, comes from fear. Anxiety is your psyche's reaction when it thinks you need to survive.
Essentially, your mind and body are preparing for an emergency. The problem is, the emergency usually never happens, but your subconscious mind is in anticipation of it.
Through hypnosis, you're guided into a state of deep relaxation:
You're encouraged to give thanks to the feeling of anxiety for keeping you safe and sound.
The next step is to instruct this feeling to only emerge when there is a real threat in the outside environment.
The hypnotist supports you in finding another mechanism that will ensure their mind you are safe when you feel in danger.
They will guide a visualization exercise where you place your anxiety in one hand and a feeling of peace, calm, and control in the other hand.
Now, the hands can come to your heart and resemble a mental image of integrating both of them—hypnotherapy calls this a visual squash.
For the final part of this hypnotherapy session, you imagine doing a certain activity that will usually create anxiety but instead pursuing the task with a feeling of calm, safety, peace, and control.
Hypnotherapy for Anxiety: Frequently Asked Questions
Hypnotherapy is often seen in a bad light, no thanks to Hollywood and street scammers trying to steal your watch. However, it's far more beneficial than most people realize.
So here are three frequently asked questions on the topic:
Hypnotherapy for anxiety—does it work?
Hypnotherapy is looked down upon as malarky, but there are scientific studies that demonstrate the efficacy of hypnotherapy:
A 2019 meta-analysis shows "the average participant receiving hypnosis reduced anxiety more than about 79% of control participants." Additionally, hypnosis was more effective when combined with another psychological treatment.
One 2016 Standford study suggests that hypnotherapy can alter brain areas related to trauma, anxiety, or other psychiatric conditions. This means it can activate the body's ability to heal psychological issues. According to Professor David Spiegel from Standford University, "It's a very powerful means of changing the way we use our minds to control perception and our bodies."
A 2017 study shows how effective this practice is in treating a panic disorder related to high levels of anxiety. It presents the case of one firefighter struggling with panic attacks almost daily. Even six years after his hypnotherapy treatment, the subject was reported to be panic attacks-free and managed to carry on his job successfully.
So hypnotherapy can absolutely help with the main symptoms of anxiety.
How many hypnotherapy sessions do I need to see results?
The average of necessary sessions is around six to eight hypnotherapy interventions, but you can experience changes right after a 60-minute appointment.
In his hypnotherapy for anxiety practice, Paul uses a combination of cutting-edge hypnosis, neuro-linguistic programming (NLP), and psychosensory techniques to ensure the best results with his clients.
You can try out this guided hypnosis session by Paul for a few days and see what changes you notice within yourself and in your environment.
If we could all just relax a bit more as a planet, then many of our problems would clear up.

— Paul McKenna, trainer of the Mindvalley Certified Hypnotherapist program
Are there any negative effects of hypnotherapy for anxiety?
Generally speaking, hypnosis is a safe method of alternative treatment for psychological problems. When it's done well and only by certified and trained professionals, it shouldn't come up with any negative side effects.
However, in rare cases, some mild repercussions may include:
Dizziness
Tiredness
Headaches
Distress
The importance of going to a licensed practitioner is not because of the negative effects of hypnotherapy itself but rather what hypnosis can uncover in a session. For example, if trauma is discovered and brought up to the conscious surface of the mind, the hypnotist should know how to handle the situation.
Transform Your Life With Hypnotherapy
Maybe you consider using hypnosis for anxiety to help process and release the stress you experience in your life. And that's a wonderful step to take in your healing journey.
Controlling stress is for anyone and everyone who wants to get more out of life.

— Paul McKenna, trainer of the Mindvalley Certified Hypnotherapist program
However, if you want to deeply understand how to transform your life, while you're supporting others transforming theirs, then join the Mindvalley Certified Hypnotherapist program. Guided by Paul McKenna, this four-month journey will help you discover:
Foundations of hypnotherapy
Diagnostics and change work
Applications of hypnotherapy
Stage hypnotism
Peak performance
Building a hypnotherapy business
And the best part of it all is being part of a community of people with the same passion and goal. This way, you don't have to go through your journey alone; rather, you'll be supported by the energy of an entire tribe.
Welcome in.