Through wars, crises, natural disasters, and now, the pandemic, life sure throws us for loops. The moments in life that once brought excitement are now less than interesting, while we face lockdowns, displacements, and all that comes with hardships. And at almost every corner, it feels like we're being tested — our patience, our tolerance, and even our sanity.
This holds true, especially for front liners. They put their lives on the line every single day, fighting the good fight and keeping the rest of us safe.
Unfortunately, it has taken a toll on many. All around the world, the mental and physical health of healthcare providers, first responders, military, and government employees is being affected. And as everything has shifted to online platforms, teachers and students are feeling the stress too. Simply put, frontliners are suffering from burnout.
What Is Mindvalley Doing For The Frontliners?
Frontliners, we can only imagine the amount of stress you have, and protecting your health and wellbeing is crucial.
A recent study highlighted that frontline workers are exhausted and at high risk of severe mental health disorders.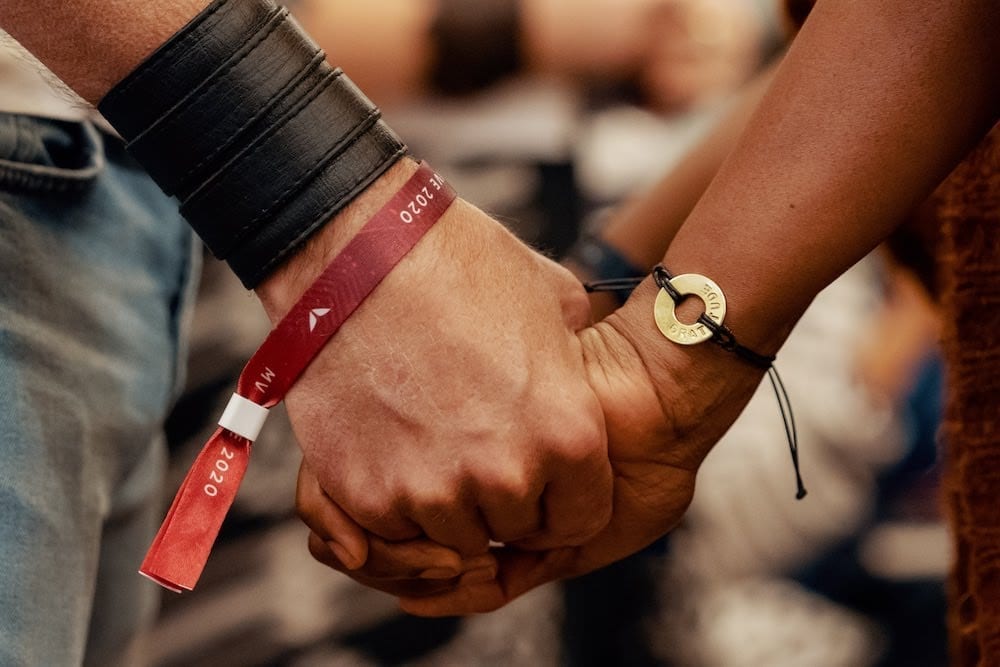 We believe Mindvalley's life-learning programs can help. They are designed to disrupt how you think and cope and help you through your transformation to becoming a more resilient, mindful, and authentic being.
As a token of our gratitude and to celebrate your heroic efforts, we and our partners at ID.me are giving you access to Mindvalley's transformative programs at a 40% discount — access that normally carries a $499/year value for Mindvalley Membership. (That works out to only less than $2 a day — much less than the average coffee order from Starbucks, dare we say.)
The program is available for:
Healthcare Providers: Doctors, nurses, and health care workers.
First Responders: Police, firefighters, and EMTs.
Military: Active duty military, reservists, veterans, and military spouses.
Teachers: Educators at all levels.
Students: College and graduate students.
Government Employees
In this time when we are in a constant state of shock and awe, mindfulness and personal growth have found their way to people's list of priorities. And Mindvalley is the place to help you with specifically that.
How Can Personal Growth Help The Frontliners?
The fact is, we can't go back to how it used to be. The world is constantly moving forward and evolving. And we should evolve with it.
Mindvalley's founder and CEO, Vishen believes personal growth should be a top priority, just like socializing. And research shows there's a connection between personal growth and overall life satisfaction. And because personal growth is limitless, the benefits are plenty:
Emotional balance
Better habits
Better growth mindset
Finding your passion
Clarity on life vision
Greater sense of abundance
Improved overall health
Increased energy
Improved spiritual life
…and so much more
We grow through discomfort or insight. But never through apathy.

— Vishen, founder and CEO of Mindvalley
From biohacking to conscious eating, from life visioning to mastering sleep, and even from guided meditations to live calls, you'll be able to immerse yourself in one of the most transformative and powerful online learning experiences on the planet.
Your potential to grow is limitless. And that belief — that the sky's the limit with personal growth — inspired Mindvalley Membership.
Why Mindvalley Membership?
Frontliners, with your Membership, you gain full access to the best of Mindvalley:
Quests: Join any of the 50 (and growing) Quests and experience life-changing personal growth.
Daily LIVE Classes: Attend talks and workshops with world-class experts and celebrities, including Maye Musk, Priyanka Chopra Jonas, and Matthew McConaughey.
Guided Meditations: Design your own inward journey with our hit meditation app, Omvana.
Private Social Network: Share wisdom, insights, and growth strategies with other like-minded people.
Connections: Connect with fellow members in your city through our Connections app.
A.I. Powered Learning (coming soon): A bespoke curriculum that matches your unique goals, preferences, behaviors, and desired growth.
And best of all, it's accessible everywhere: iPhones, Android phones, desktop, iPad, Apple TV, and many more.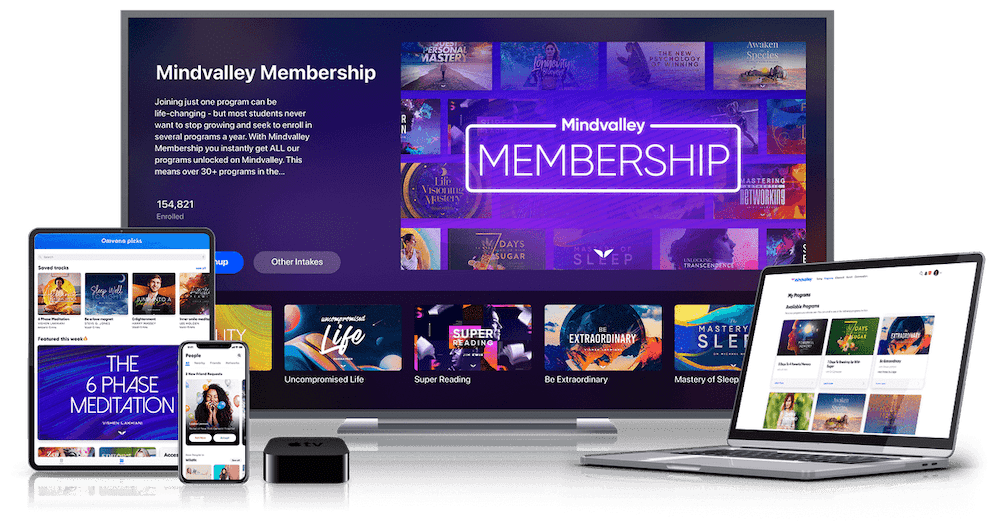 You'll learn from brilliant teachers, authors, celebrities, innovators, and so many more — all who have been where you are right now. And under their guidance, you'll receive powerful training, profound mind shifts, and biohacking techniques to completely impact and transform your life.
Go at your own pace or follow the tribe in easy-to-digest 5-15 minute classes that will take you to the next level, as it did with so many others.
And while personal development often refers to the "self" (such as self-improvement), research shows that people are more likely to reach their goals when they have accountability buddies. So every Quest you go through has a tribe where you can connect with other people in your area or around the world, share your experiences and revelations, and participate in Mindvalley meet-ups, Mindvalley University, and A-Fest.
Level Up With Mindvalley
The truth is, cheering and clapping our hands doesn't seem quite enough to show you how indebted we are for your help to save lives and keep us safe.
The world may seem overwhelming right now. But you deserve all the support and guidance you need to navigate your way through the darkness of uncertainty and into the light of authenticity.
Dare to live your precious days on Earth to their fullest, true to yourself, with an open heart and thoughtful mind, and with the courage to change what doesn't work and accept the consequences. You may find that you can fly farther than you ever imagined.

— Vishen, founder and CEO of Mindvalley
So if you're a healthcare provider, first responder, military personnel, teacher, student, or government employee, let us offer you our sincerest gratitude in the form of an exclusive discount to our Membership. (Note: you'll need to provide verification of your work through ID.me.)
We're also strong believers in 'sharing is caring,' so if you think your family and friends (who are frontliners) would greatly benefit from becoming a Mindvalley member, please share this with them.
If you can't get enough of Mindvalley, you can also check out our other content:
Being a member of Mindvalley is so much more than personal transformation programs. It opens you up to a world of support, accountability, and friendship, both online and offline.
So, if you're ready to level up or want more information, click here.
We'll see you at Mindvalley.