It's no secret that you need momentum in order to accomplish your goals. Especially your business goals.
Once you've built the momentum in your business it is important that you maintain that momentum at all costs.
That doesn't mean you just keep doing what you're doing. It means you keep doing what you're doing better and you make small positive changes that will keep you growing.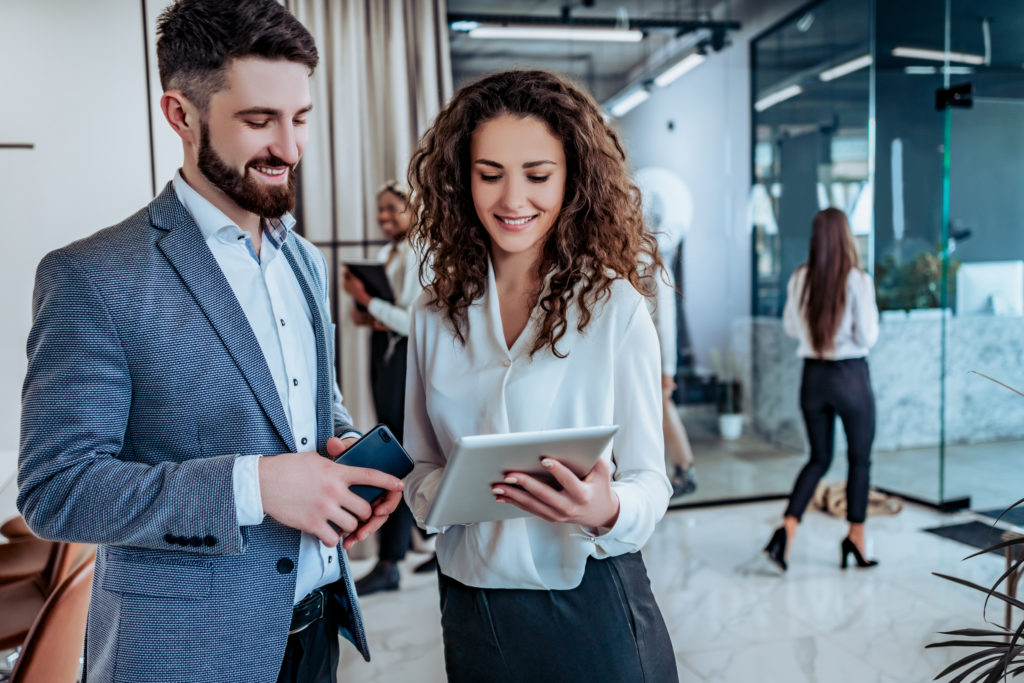 Getting Better. Being Better.
The last thing you want is to lose that momentum and find yourself a "has been" of history. Lost. depressed. Confused. And sharing the war stories of what you did — not what you are going to do.
Here are a few ideas to help you maintain the momentum you've built:
Eliminate negative people from your life — The same way you are making an effort to surround yourself with positive people is the same way you have to be prepared to cut negative people out of your life. Because they will sap your momentum and they will sap your energy. If you feel bad for cutting people off completely, just tell them you've "been busy." And then stay busy. The negative people will eventually find someone else to project their negativity onto.

Keep doing things that matter — If you've picked something that matters to you and you run out of things to do for that "cause," find another one. There are plenty of places and people and ways you can help. Don't just stop when you've done your "good deed" for the day. Keep doing things that matter. And you will always have momentum.

Be focused on people not on profit — If you spend your time trying to help people, profit will follow. Sure you can get rich if you are just worried about the money, but people will know that about you. Make sure when people mention your name they are following it up with a positive statement and not a negative one. Be the person you wish you had when you were starting out. And hire the people you want representing your product or service.

Stick with your original process, but improve it incrementally — If you have a process that seems to be working, even the smallest "improvement" can throw your team off. Especially if a new process comes along every week. Humans are creatures of habit. That doesn't mean you can never change. It just means, make necessary changes slowly.

Who do you know? — You've told one person about your business. They've told a person or two. Now it's time to get even more personal. Start asking people who they know that would benefit from using a product or service you have. Let them give you three names and numbers. Then give those people a call. Those people are more likely to receive you warmly because you have a common friend.

Ask how you can help — It's really annoying to people when they see you in their social media feed always trying to get them to buy something from you but never trying to help them. Start asking how you can help or offer to help solve a problem that you know they are having. A little effort goes a long way in all relationships — especially in business.

Over-Communicate — If you are doing something big, make sure to tell everyone. Tell your mom, tell your best friend. Pay for the Facebook Ad. Even if you think it's corny or a waste of your money. Shout it from the proverbial rooftops. The lack of perceived momentum will slow you down. What's the point of making progress if no one knows?

Add people to your life who have already done what you want to accomplish — You follow them on Facebook. You run into them in the community. People who are in the business of doing what you do are not the enemy or the competition. They are and should be your allies. Make a point to connect with them. Invite them to lunch. Invite them to speak at your next networking event. Share your thoughts and get theirs.

Push yourself in areas that are not core to your goal — You need a creative outlet. Find a hobby. Remind yourself of the things you like to do and then go do them. It doesn't matter if it's skating, baking, painting, brewing beer. Just do something. In those moments away, you learn to value where you are and getting away will give you the push and energy you need to keep going.

Watch your diet and make sure you're sleeping. — Although this one is a given, most people tend to ignore it. You have to treat your body right if you want to perform at an optimal level. You can't live on coffee and chocolate no matter how delicious it sounds. You have to have a balance of real food and real sleep. Eat right. Go to bed at a decent hour. You know how much sleep your body needs to function.

Work up a sweat (a.k.a. "Exercise") — Another often overlooked idea is getting physical. Momentum is physical. If you can't physically keep up with the demands of your job, your momentum will be noticeably lacking. Exercise keeps you sharp mentally and physically. Even if it's just a 30-minute walk a day. Or parking in the furthest spot from the door. Or having sex. You don't have to start training for a marathon today. Just take some baby steps to improve your physical health. Plus exercise has been known to spark creativity. You may find your next big idea on the treadmill.
Without trying to sound negative, let's be clear about momentum.
You don't have forever to grab your dreams. You have today to build momentum. You have today to keep going. You have today to work on something amazing.
Tomorrow isn't guaranteed.
So always be doing something today to improve your business. To improve your life.