In this video, Marisa Peer explains how you can train your mind to achieve anything you want.
About The Video
---
We're always collaborating with other people in business, or in relationships — but how often do you form a partnership with your own brain?
Oftentimes, we put our focus and attention on things we don't want to do: attend a meeting, make a particular phone call, go to the gym. Even if it's "good" for us, the way we frame any event in our minds can completely change our feelings toward it.
And according to celebrity hypnotherapist Marisa Peer, our minds simply focus on what we choose to feed it — negative or positive.
In this video, Marisa explains why our brains' job isn't to make sure we're happy, but simply to make sure we survive. She also explains how we can use this fundamental physiological wiring, and the meaning we attach to language, to accelerate our growth and achieve our goals.
As Marisa says, at the end of the day, the only person who's going to praise yourself is you — so learning to form a partnership with your brain is the first step toward true success.
---
Are you ready to transform self-doubt into self-confidence? Try Marisa Peer's FREE Transformational Hypnotherapy session and free yourself from limiting beliefs that are holding you back.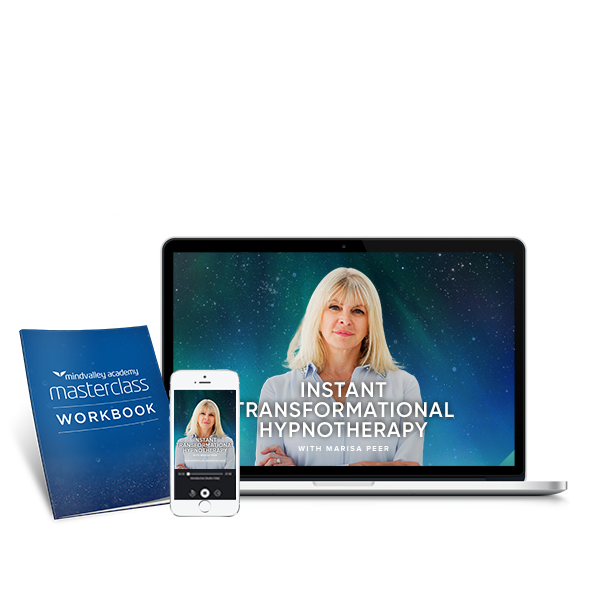 Join Our FREE Hypnotherapy Session With Marisa Peer Designed To Rapidly Bulletproof You Against Rejection.
Click Here To Choose A Date And Time To Tune In To The Broadcast In Your Own Local Time Zone.
[blink_amp_form webinarid="4971993206095872"]
---
What's the first compliment you'll give yourself? Share it with us in a comment below!