When we were children, the world seemed like a magical place. Full of wishes, dreams and possibilities. But somewhere along the way, responsibilities take over. And our time fills up with tasks, which sometimes leave us wondering, what is this all for?
So we turn to the preset model for success. The benchmarks that society chooses for us. The bigger house, fancier car and enough money to show of to the neighbors. Enough to show a little higher status, compared to your peers.
But there is something wrong with this picture. And we all know it deep down. This preset model of success leaves us struggling for material things, often forgetting the bigger picture, like our health and the quality of our relationships.
In this video, I share how I overcame this preset model, to ultimately live the best version of my life. But all of this wouldn't have been possible, without a guy I met back in 2010.
"The guy with the most amazing life"
---
Back in 2010, I heard about a guy they said was "The guy with the most amazing life". And I was so intrigued, I couldn't help but to book myself for his event in Chicago, called the Lifebook Seminar.
What I discovered there was astonishing. A truly well balanced entrepreneur, with 20 companies under his belt. A man that would later become a friend of mine, one of the most balanced, successful and happiest people I know.
His Lifebook program gave me clarity, and armed me with a vision. Goals I could finally work towards, knowing my efforts wouldn't be wasted. Even small tasks became meaningful, knowing they all served the greater vision for my life.
That man was Jon Butcher. A man who never followed a pre-set model of success.
Jon's personal philosophy gave birth to Lifebook, one of the personal growth programs which has made the biggest impact on me.
And in the video above, I share the story of how I created that vision for my life, and how you can do it too.
---
Learn How To Shape A Crystal-Clear Vision Of Your Greatest Life For 2019 With Lifebook Founders, Jon & Missy Butcher. Sign Up For This FREE Masterclass Below.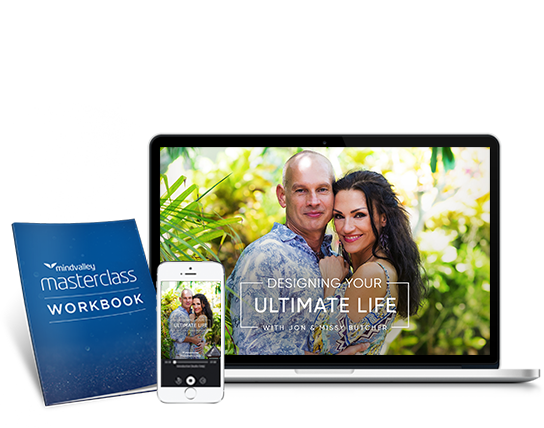 Discover what you really want in 12 dimensions of life and rapidly get it this 2019. Join this FREE Masterclass with extraordinary outliers, Jon & Missy Butcher.
Choose a date and time below to tune in to the broadcast in your own local time zone.
[blink_amp_form webinarid="6206381584809984"]
---
What's your most audacious goal? Share it in a comment below.