"It's in your hands – take action."
This is the theme for this year's World Arthritis Day. What better way to take action than with yoga?
These yoga tips for arthritis can help you gain greater mobility and autonomy, without stressing your joints or creating excess inflammation.
But first, let's explore what arthritis is and how yoga can help.
What Is Arthritis and How Can Yoga Help?
Approximately 350 million people worldwide have arthritis.
What may surprise many is that not only are both men and women affected by arthritis, but a large number of children and adolescents are also afflicted. In the United States alone, over a quarter million children have arthritis!
Arthritis is not only painful but can also cause disability. And because it can affect any joint in the body, there are many ways that this condition can manifest itself.
For many people, arthritis pulls them into a funk, both physically and mentally. They believe their condition will continue to worsen, with no respite in sight.
World Arthritis Day can bring hope to millions of people by educating both those who have arthritis and their caregivers that movement, especially yoga and tai chi, can be very helpful.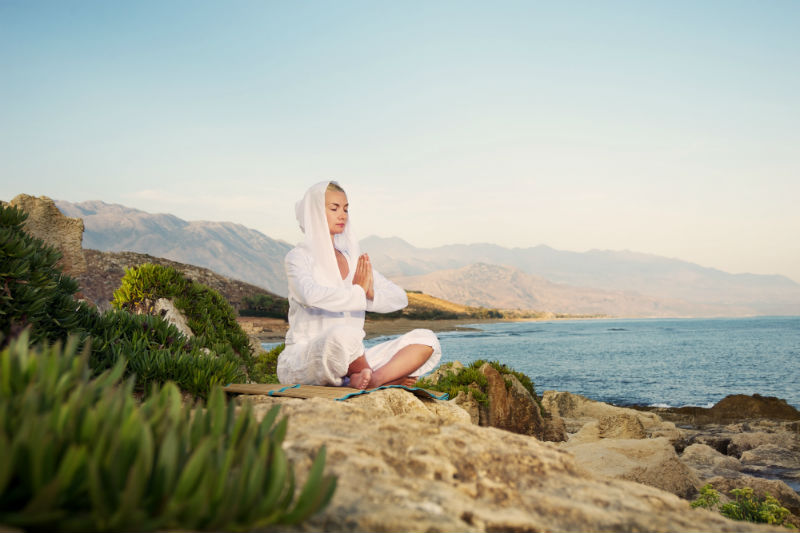 Yoga Tips For Arthritis and Limited Mobility
Scientific research shows that yoga helps relieve tender, swollen joints and the inflammation caused by arthritis. Yoga also helps to improve mobility and mental health.
But not all yoga practices are advisable for those with arthritis and limited mobility.
Vigorous forms of yoga, like ashtanga or power yoga, are not suitable for those with chronic pain. Especially when first starting out, it is wise to find a yoga teacher or yoga therapist who is knowledgeable about arthritis. Peggy Cappy is one such yoga teacher specializing in yoga for arthritis. She offers a yoga for arthritis class in the Zenward online yoga community.
7 Simple Yoga Tips For Arthritis
Check with your doctor before starting yoga or any physical activity.

Don't hold your breath! Keep breathing. Emphasize your exhalation to help reduce pain and inflammation.

Be aware of your posture. Stand tall and relaxed. Poor posture can make arthritis worse by putting unnecessary strain on the joints.

Move at your own pace. You may need to start very slowly at first. As you feel more relief and get stronger you may be able to do more challenging yoga poses.

Use a chair or stand near a wall if balance is an issue for you.

Do a little bit every day. Consistency is more important than practicing for a long time every so often.

Work on your attitude. How you feel is everything! Read more

here about attitude and ageing gracefully.
So, "take action" with a deep breath, stand tall, and strike a yoga pose knowing that "It's in your hands."
---
Do you or someone you know struggle with arthritis? What solutions have you found helpful to ease chronic pain and encourage mobility? Tell us in the comments below!