What do you see when you look at this picture of a young girl?
This blonde, hazel-eyed girl with her bright, trendy cap swiveled on backward. She could easily be a child you see running through the park with her friends.
Or she could be having lunch in the mall with her family.
Or she could be one of your kid's friends at school.
Except, I bumped into this little girl when I was volunteering in a Syrian refugee camp in Athens with several Mindvalley students.
I got permission from her mother to share this pic. Let's her call "Ema."
It was a surreal, beautiful, and bittersweet experience meeting kids like her.
Because 1 in every 110 people globally is either an asylum-seeker, internally displaced, or a refugee.
And this is precisely why it is important to vote for visionaries as our global leaders.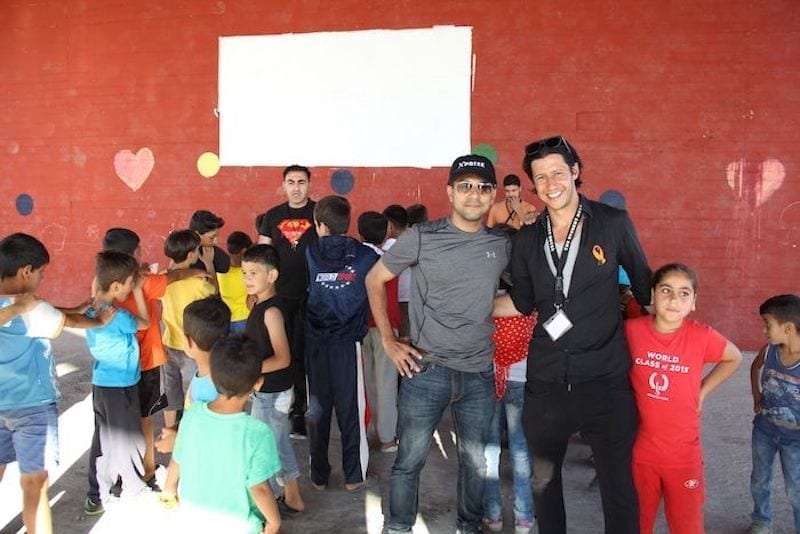 What I Learned In a Refugee Camp
These are good people. Many are lawyers, doctors, and engineers who are fleeing war and natural disasters with their children.
Refugees — including the caravan camped at the American border — are not illegal immigrants.
They are people applying for asylum because they can't go home.
Ema escaped with her mom to a refugee camp in Turkey fleeing the war in Syria. There they got into a small life raft, pushed themselves into the ocean aiming to hit Greece.
Hundreds died at sea.
Ema survived.
The kids were so traumatized that when we arrived at the camps, all they wanted to do was hug us. They wouldn't let go.
The average child like Ema will spend 17 years in a camp with a mere 25% chance to get an education.
Sadly, these are the kind of people that political leaders with a nationalistic view use as a pawn.
They create stories that floods of refugees will destroy European culture.
They talk of bogus walls to prevent these people from "invading" the USA.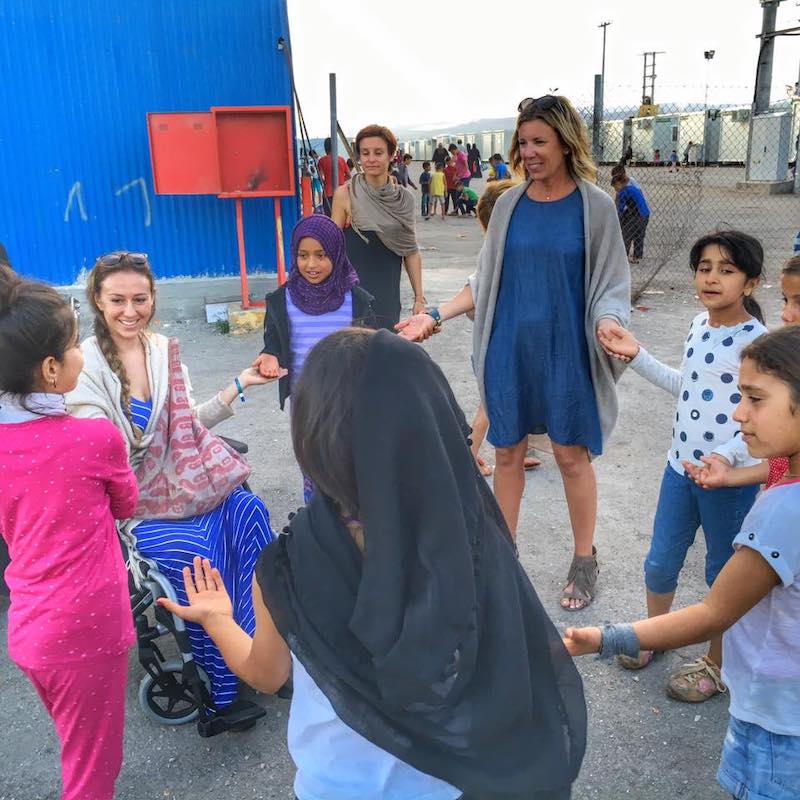 Here's the Real Truth
The German government just announced that 300,000 refugees have successfully found jobs.
And the US government showed that refugees actually contribute to less crime than the average American.
The biggest threat in the world today aren't refugees.
It's the threat that good people like you and me close our hearts to their plight and believe the nationalist politicians who vilify innocent people.
Remember this the next time you vote:
Leaders who lack vision, have to win votes by division.
And refugees are easy pawns.
But when we see the human side of the story, we understand that these are just ordinary people looking for a better life. And we should do everything to help them.
That's why it is so important to vote.
And not just to vote, but to vote for those who are going to see the human side of the story.
While it's easy to feel disheartened by the overwhelming and extremely outspoken nationalistic voices advocating for tighter borders and higher walls, I am optimistic about the future of mankind.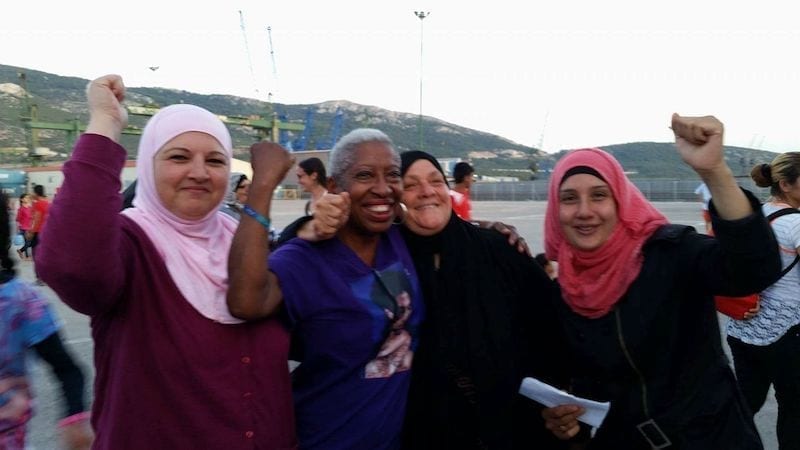 What Is the Purpose of Voting?
One of the most brilliant minds at the forefront of the current debate of Nationalism vs Globalism is Noah Yuval Harari, the author behind the ground-breaking books, Sapiens and Homo Deus.
Harari argues that, whether we like or not, our biggest global challenges can only be solved when nations become more interdependent than ever before. Not more isolated.
In an interview with The Irish Times, Harari used the example we're seeing with Brexit, and the implications it will likely have on our ability to truly solve humanity's greatest threats:
Unfortunately, instead of global co-operation, what we see today in many parts of the world including Europe is a rise in nationalism and isolationism. Consider Brexit, for example. How does Brexit help prevent nuclear war? It doesn't. How does Brexit help prevent climate change? It doesn't. How does Brexit help humanity deal with artificial intelligence and bioengineering? It doesn't. It actually makes it harder to deal with all three problems. In essence, Brexit is a dangerous distraction. Every minute the UK and EU spend on Brexit is one less minute they spent on preventing climate change and on regulating AI.
In other words, if every nation thinks about itself, then who is thinking about global problems?
By voting, we have the ability to affect these global problems.
Because every vote is a ballet you cast for the future you want to see.
Does one vote really make a difference?
In another interview with The Guardian, Harari succinctly summarizes the glaring problem when we start re-embracing nationalistic political views:
"We have a global ecology, a global economy, and a global science – but we are still stuck with only national politics," he adds. "To have effective politics we must either deglobalize the ecology, the economy or the march of science – or we must globalize our politics."
In the face of all that we see and hear on the news media outlets today, it'd be easy to come to a vague conclusion that the entirety of the human civilization as we know it is descending into chaos.
And as just one person reading this, it can feel like there's not much a single individual can do to enact any significant change.
Can we really make a difference? Can one vote change the course of human history?
Well, Harari offers a beautiful sentiment on that.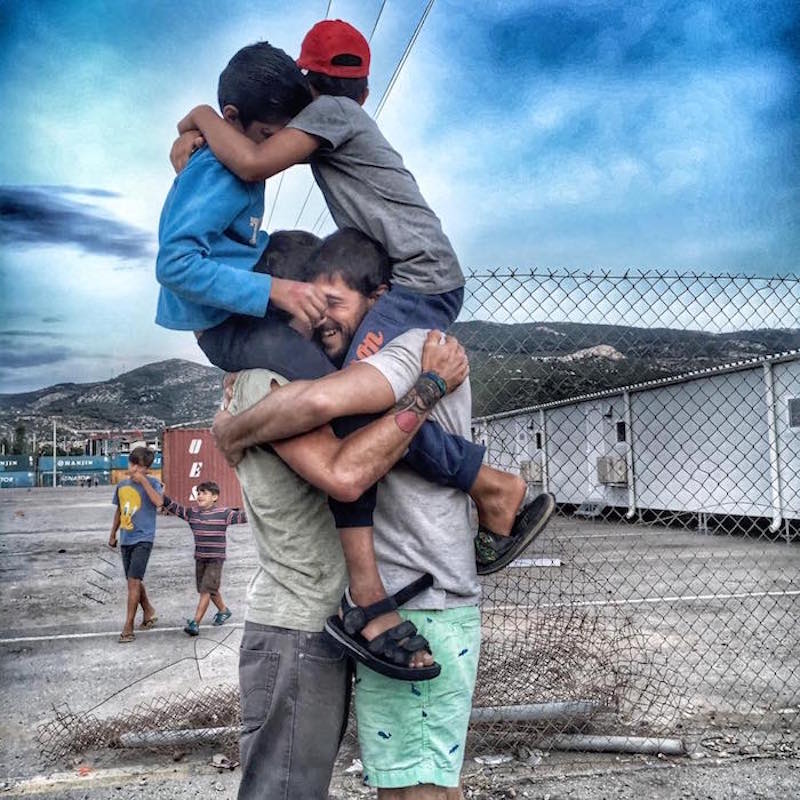 Why It Is Important to Vote for Visionaries
This is something I'm a huge advocate of.
Here's what Harari suggests we can do in practical terms in a powerful article he wrote for The Economist:
What does all that mean in practice? Well, when the next elections come along, and politicians want you to vote for them, ask these politicians four questions:
If you are elected, what actions will you take to lessen the risks of nuclear war?
What actions will you take to lessen the risks of climate change?
What actions will you take to regulate disruptive technologies such as AI and bioengineering?
And finally, how do you see the world of 2040? What is your worst-case scenario, and what is your vision for the best-case scenario?
If some politicians don't understand these questions, or if they constantly talk about the past without being able to formulate a meaningful vision for the future, don't vote for them.
Here's to the unification of all of humanity.