Preparing for your first A-Fest is exciting, for sure. But let's be real – it can also be a little daunting.
You're wondering to yourself what the heck to pack, how much free time you'll get, if you'll get on with everyone.
But fear not.
Our seasoned A-Fester and all round awesome human being Bryan Stacy wrote a Facebook post that made our entire team laugh – so we just had to share it with you here.
But besides being humorous, it's also bursting with useful insider info and is an authentic peek into the A-Fest experience.
Here is the original post:
So, if despite all your preparation (and reading the A-Fest website from top to bottom) you still have no clue what to expect, here's Bryan's post written out for easy reading.
Enjoy…
---
"There's something special about your first time.
How To Put Yourself in an Accelerated Cycle of Growth
By Vishen Lakhiani
By the end of this Masterclass, you will walk away with the tools and techniques you need to automate your personal growth and unlock your extraordinary potential.
Reserve My Spot
You apply, wonder if you'll get in, then finally get accepted. Other than a location and date, you don't really know what you've got yourself into.
But hey, here you are, getting ready for your first A-Fest.
1. Read the emails
I know. You're busy! You aren't going to read them all. So you play dumb, ask your new A-Fest buddies what they say, look on the Facebook group, then…
Seriously. Just read the damn emails.
They take less than 5 minutes each. Especially important is the COSTUME one. Costumes are no joke here. Come prepared to peacock.
2. Take more pictures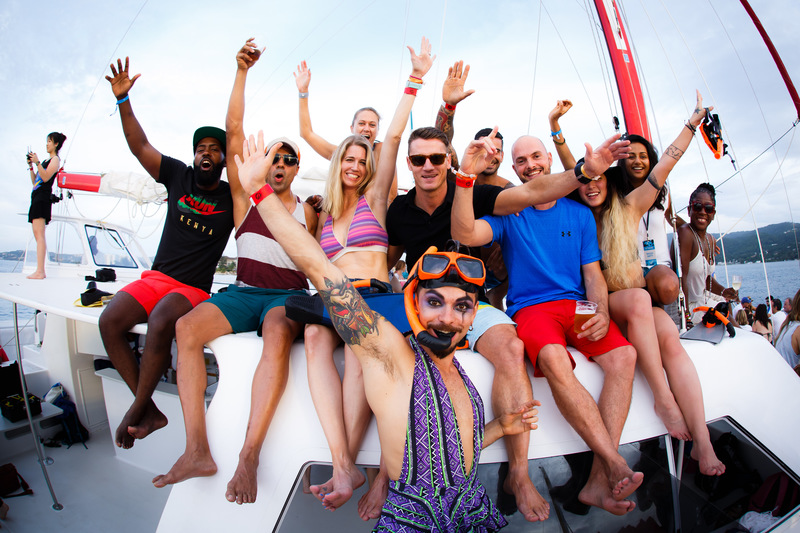 The A-Fest photography team is SO good, you'll be tempted to not do this, but do it anyway.
As you cry your way through your memories and post on social media over the next six months, you'll be happy you did.
Your social feeds are about to get 100x more interesting.
3. Name Tags
Wear them during the day. Most people don't wear name tags at night, but for a newb, it's not a terrible idea to wear it for the first couple nights. Make sure people know your name and who you are as a human being.
Leave your traditional networking skills at home.
I asked every experienced A-Fester why they keep coming back – 100% of them said "for the people".
100% of them were right.
4. Sugar Cubes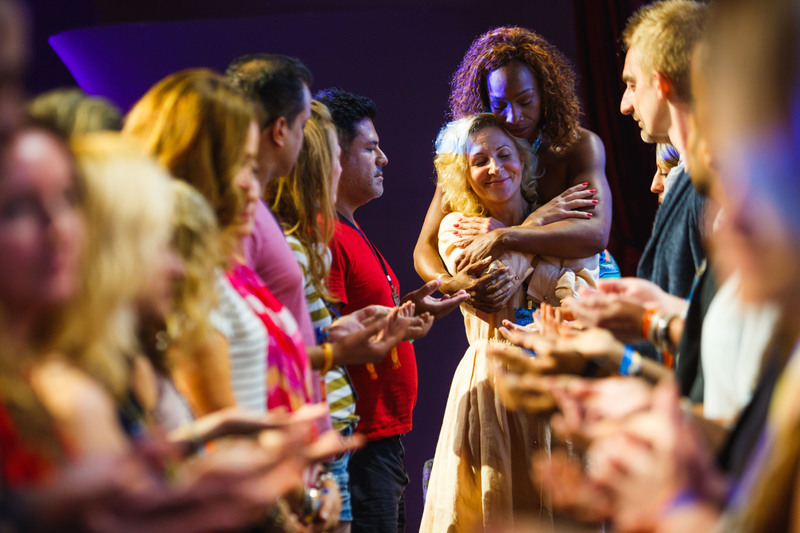 Mindvalley has MASTERED culture.
Sugar Cubes are part of that. No, they aren't convenient. There's never a good time to do them. And don't "write them digitally".
Just do them.
You'll feel great afterwards, and when you open that little packet of joy on the way home, it'll mean even more to you then.
Get out the Kleenex. This group bleeds emotion.
5. Humor
In mindfulness communities like this, there's a lot of LOVE, PASSION, & COMMITMENT. But there is a dearth of FUNNY.
It's just not a thing. Don't freak out if you can't find comic relief.
You're more likely to run into an 'energy clearing' than you are a joke.
6. Notes
The speakers are LEGIT.
You will want to write notes and take photos. But be real with yourself, "I'll get slides later" won't happen. Bonus tip: bring a recorder, and put it by the stage (especially for breakouts).
When speakers like Lisa Nichols, Vishen Lakhiani, and Steven Kotler are on stage, it's physically impossible to write notes fast enough.
7. Do it All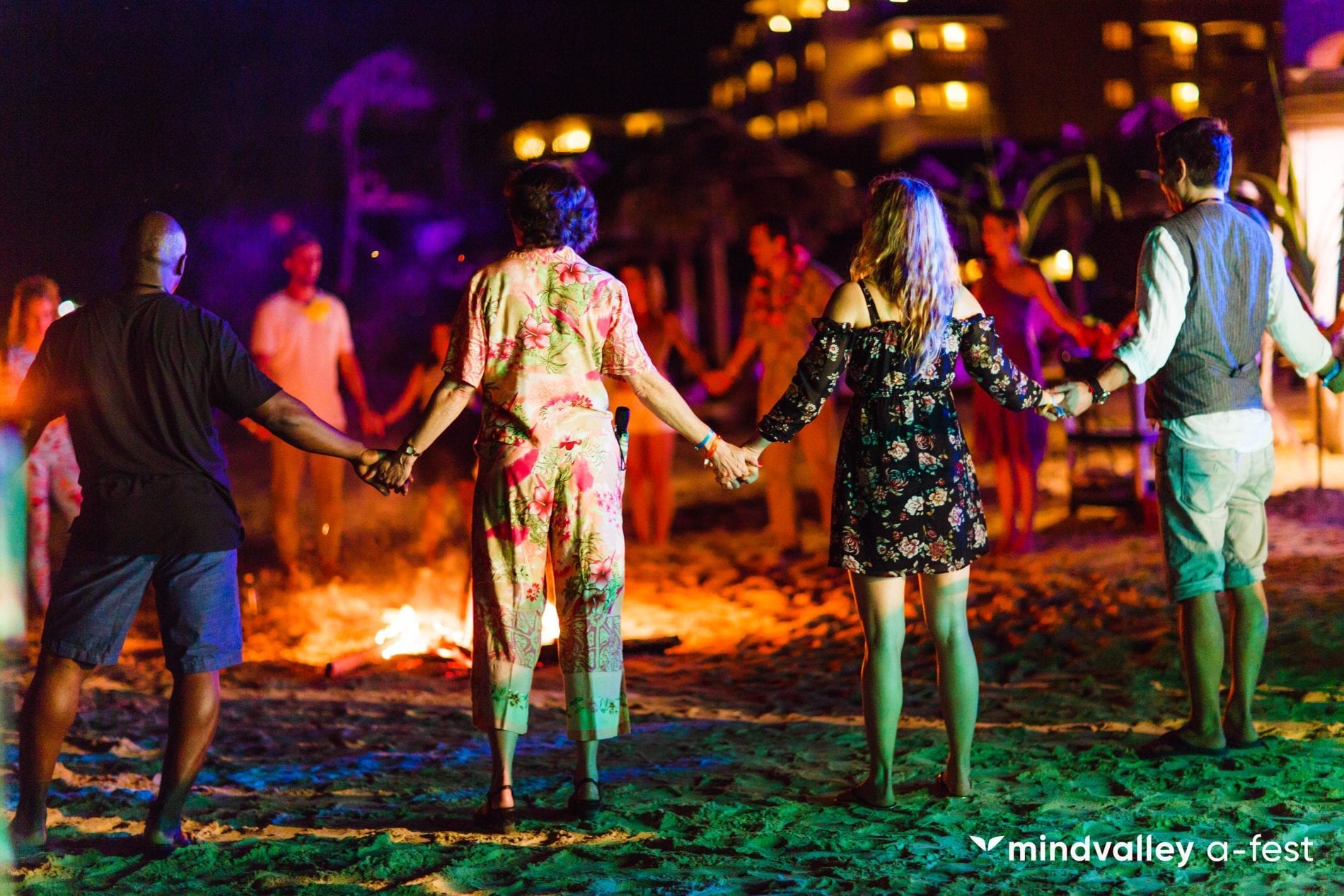 You can sleep when you get back home.
Go to the parties at night AND do the morning sessions. Will you be up celebrating til 3am?
Yes.
Is it worth getting up for the 8am dance/workout/meditation/ice bath? Hell yes.
Do it.
You look beautiful.
8. Stay longer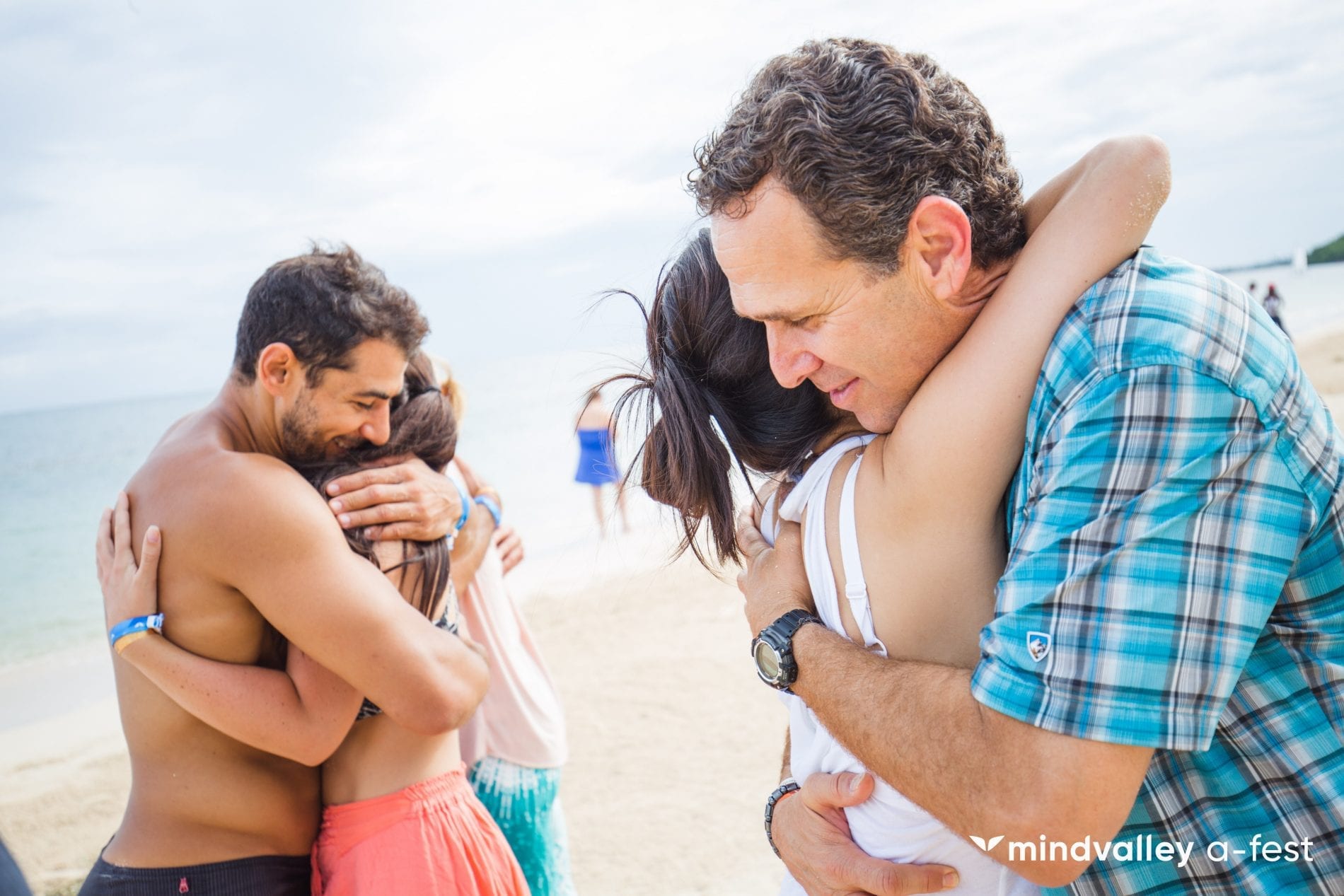 To the delight of all, Mindvalley's four-day A-Fest is actually a six-day event, book ended by some of the best experiences.
Come at least two days early, and leave at least two days late.
You won't want to rush off. Trust me on this one.
9. Process and reflect
Before my first A-Fest I was told "it will be exactly what you need it to be". That sounded like a load of woo woo crap at the time, but it's true.
And I needed a lot.
It's easy to get overwhelmed and forget key takeaways. Review notes on your way home and summarize them (in-between sugar cube readings). Use them. Apply them. Come up with your before-my-next-A-Fest plan.
10. Eat your fear
Your specific fear will be different. Maybe for you it's meeting a bunch of new people, maybe its opening your mind to new possibilities or experiences. Maybe it's breaking the rules that have been governing your life.
For me, it's dancing. I've seen myself dance in a mirror – it ain't  pretty.
A-Festers dance. Loooord. They dance every damn night.
Then they wake up and dance again in the morning. I saw a few people dancing as they hugged (boy, that's a whole other topic).
But for any of you with the same fear, here is the place to just let loose and shake that booty. It's a safe space for you to explore, enjoy, and break-through.
See you at the next one."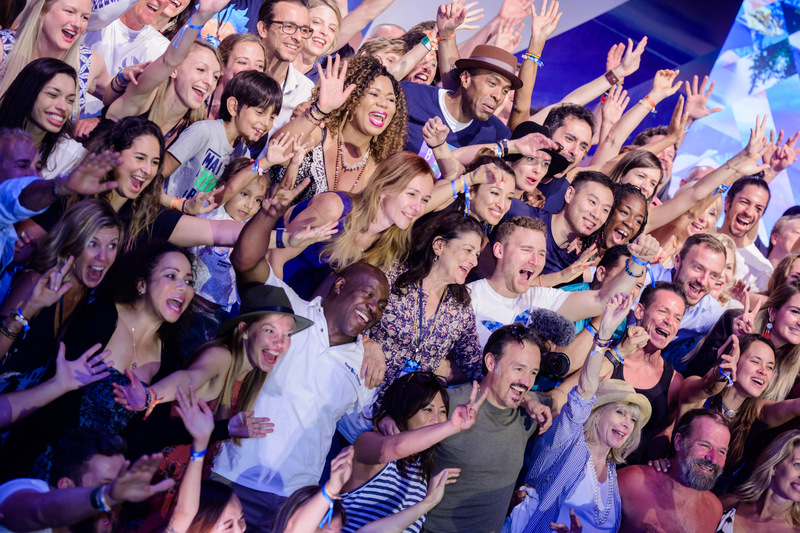 ---
Thanks Bryan, for doing such a great job of explaining what A-Fest is actually like.
So if you like the sound of all that you can apply here for A-Fest. And if you end up coming, you have our full permission to go give Bryan one of those dancing hugs 😉

---
Are you an A-Fester? What would you add to this list? Share it with the tribe in the comments below!