Vishen Lakhiani's Code Of The Extraordinary Mind Has Taken The World By Storm
Vishen Lakhiani makes the New York Times Best Sellers List with his highly-anticipated first book The Code of the Extraordinary Mind on the Advice, How-To and Miscellaneous category just 9 days after its release.
Back in 2016, CEO and Founder of Mindvalley, Vishen Lakhiani, made the New York Times Best Sellers List with his highly-anticipated first book, The Code of the Extraordinary Mind.
It entered the list at #10 on the Advice, How-To and Miscellaneous category just 9 days after its release. In the second week, it rose to #6.
The book, published by New York-based Rodale, Inc., blends history, evolutionary biology, computational thinking and integral theory to argue that everything we know about the world is decided not by rational choice – but by conditioning and habit from our parents, teachers, education systems, culture, and society.
Most people live their lives based on limiting rules and outdated beliefs about pretty much everything: love, work, money, parenting, sex, health and more. They inherit and pass on these rules from generation to generation.
If you haven't read The Code of the Extraordinary Mind, this official book trailer explains what it's all about:
How The Code Challenges Everything We Think We Know
---
The Code of the Extraordinary Mind provides a 10-step revolutionary framework of powerful exercises and methods to help you identify, question, and break free from limiting rules and beliefs. It encourages readers to create their own set of personal truths to allow them the freedom to redefine happiness, purpose, and success on their own terms.
Lakhiani graduated with a degree in Electrical Engineering and Computer Science from the University of Michigan. He's also a certified meditation instructor, and spent the past 15 years studying various experts in personal growth to connect the teachings and design the framework.
The book draws knowledge from conversations and lessons Vishen has personally experienced with visionaries such as Elon Musk, Sir Richard Branson, Peter Diamandis, Ken Wilber, Dean Kamen, Arianna Huffington, Michael Beckwith, Marisa Peer, Emily Fletcher and more.
"Once you discover the code, you will question your limits and realize that there are none. You can step into a new understanding of the world around you and your place in it, and find yourself operating at a new, extraordinary level in every area of your life." —Vishen Lakhiani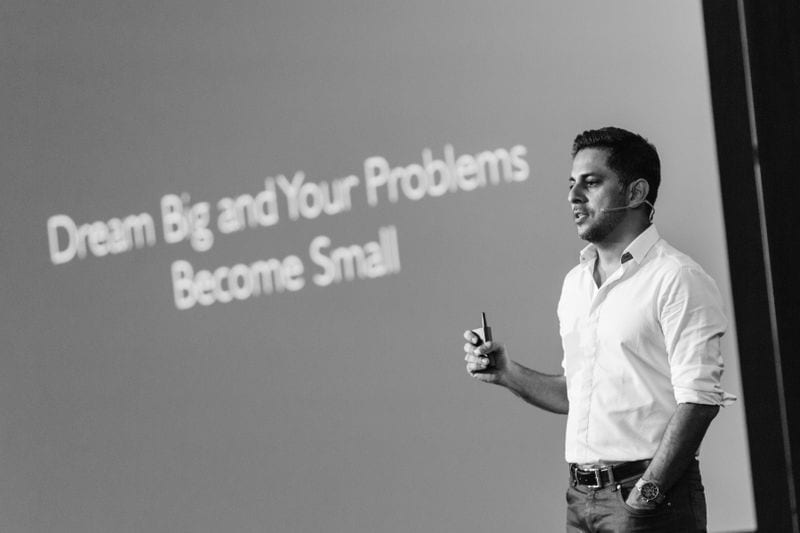 The Code Aims To Disrupt Broken Thought Systems
---
The Code of the Extraordinary Mind was also inspired by Vishen's experience with running Mindvalley, a company he founded in 2003 that publishes digital programs and designs learning experiences for personal and professional growth through its online academies, apps, events, and websites.
Lakhiani wanted the book to be a major contribution to his mission to revolutionize and improve education systems worldwide. He believes the current systems neglect the importance of well being, happiness, and personal growth.
"We should teach and empower people to live their most extraordinary life, based on their own terms of happiness and success," he explains.
Mindvalley's A-Fest is a celebration of the code's teachings
Lakhiani is a member of the XPRIZE Innovation Board and the Transformational Leadership Council. He is also the founder of A-Fest, an invite-only transformational event that gathers change-makers and visionaries from around the world to share powerful insights and techniques.
Speakers that have taken the A-Fest stage include space traveller Anousheh Ansari, Google X Co-Founder Tom Chi, Academy Award-winning actress Patricia Arquette, Summit Series' Elliott Bisnow, and Jefferson Award-winner Sam Beard.
Lakhiani himself is also a global speaker who has shared the stage with the likes of Sir Richard Branson, the 14th Dalai Lama, Tony Hsieh, Dave Logan, Stephen Covey and more.
The Code of the Extraordinary Mind also made the best seller lists of Los Angeles Times and USA Today. The book is available in major bookstores across the world, and to date, has been translated into more than 20 different languages.

---
Most people think that learning is the key to self-development
It's how we were raised – when we were young, we studied algebra, read history, and memorized the names of elements on the periodic table.

But once you grow up and experience life, you realize that you can't 'learn certain things – like personal growth.

Vishen Lakhiani, founder of Mindvalley and New York Times Bestselling author, discovered that the key to self-development was not to 'learn', but rather, to 'transform'.
If You Want To 'Transform' And Are Ready To Accelerate Your Own Personal Growth, Then Join Vishen Lakhiani's FREE Masterclass, Where You'll Learn:

✅ The Framework For Flow: The 3 Big Pillars of Life which will help you to rapidly grow on autopilot, so personal development happens naturally.

✅ How you can harness the energy surrounding you to automatically attract the tools you need to unlock your true potential, allowing you to easily make transformative shifts in your life.

✅ Apply the #1 principle to eliminate obstacles in your life, and subsequently show up as your best self and make a positive impact on the world.
Discover The Proven Framework for Extraordinary Transformation and a Brand New You in 2020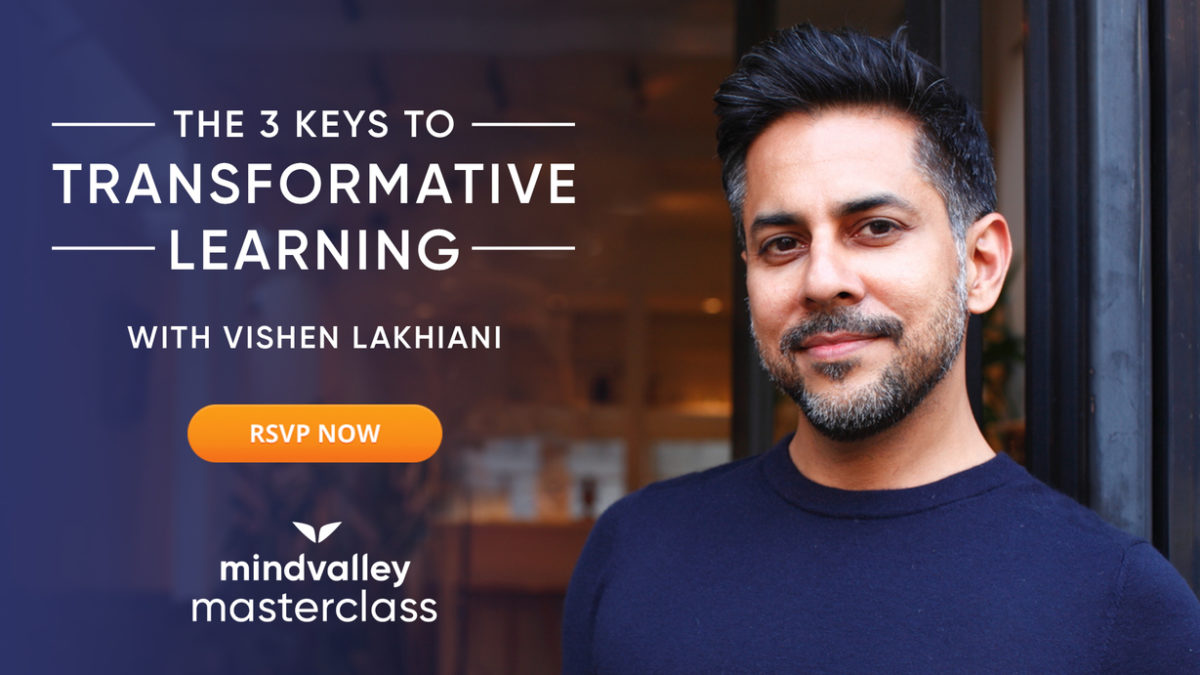 Have you read The Code? Would you like to? Share your thoughts below.