In the video above Vishen Lakhiani introduces one of the most legendary teachers on the planet who masters the art of public speaking and teaching others how to find their own unique voice.
Her name? Lisa Nichols.
About The Video
---
This week's free Masterclass on Mindvalley teaches you not only how to speak, but also how to move and inspire others with your words. 
So if you think this class is only for those who want to speak on stage in front of large audiences, think again.
Do you want to express yourself in the best possible way?
At work, in front of your boss, but also with friends or peers, and in any (public) speaking engagement?
Being able to get your message across is one of the most important skills you can have in your career – and in life in general.
---
Discover the 4 unique ideas that will instantly improve your communication – in all your relationships and on stage. Sign up for the FREE Masterclass below: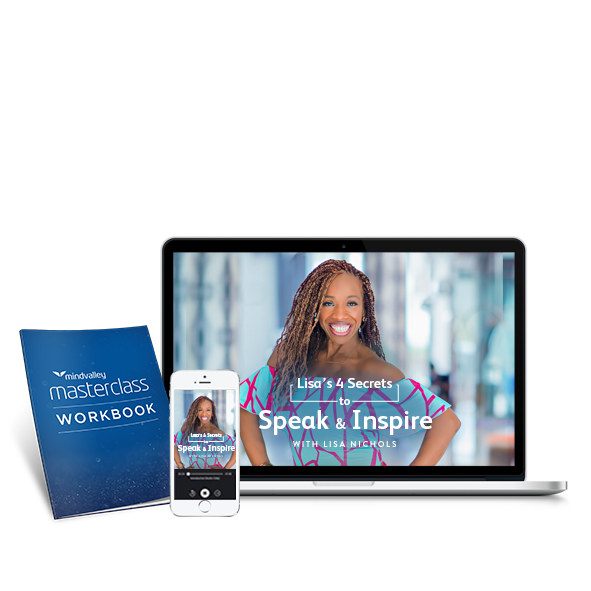 Discover Lisa Nichols' Four Secrets To Uncover The Power Of Your Voice
Receive the ultimate gift of communication with this FREE Masterclass so you can connect and inspire. Choose your preferred session to attend below.