Do you want to become a better communicator? Do you have a lot of ideas that you'd like to share with the world?
In the video above, Vishen Lakhiani introduces one of the most legendary teachers on the planet who masters the art of public speaking and teaches others how to find their own unique voice.
Her name? It's Lisa Nichols.
About The Video
---
This week's free Masterclass on Mindvalley teaches you not only how to speak, but also how to move and inspire others with your words. 
If you think this class is only for those who want to speak on stage in front of large audiences, think again.
Do you want to express yourself in the best possible way?
For instance, at work, in front of your boss, with friends, and in any (public) speaking engagement?
Being able to get your message across is one of the most important skills you can have in your career – and in life in general.
Who is Lisa Nichols?
---
Lisa Nichols is not your average woman. In the late 1990's, she was a single mother in South Central Los Angeles struggling to make ends meet. She has endured social inequality, unemployment, and poverty.
In dire circumstances, she almost gave up. As a result, she promised her infant son that she was going to give him a better life.
Fast forward 20 years and today Lisa Nichols has become one of America's most successful motivational speakers and communication teachers.
Her goal is to help others find balance in their lives by achieving self-actualization and finding balance in their careers and personal life.
Through effective communication classes, Lisa Nichols is helping people find their unique voice in the world.
Along with motivational speaking, she is the CEO of Motivating the Masses, which is one of the top training and development companies and best-selling author of No Matter What!: 9 Steps To Living the Life You Love.
As one of the most well-regarded transformational speakers, Lisa Nichols inspirational story has made her a popular TV personality. She has appeared on Extra, Larry King Live, The Steve Harvey Show, and The Oprah Winfrey Show.
Finding Your Voice
---
Unfortunately, a lot of people struggle to communicate what they want. So we created this powerful public speaking masterclass with Lisa Nichols.
We created this masterclass with Lisa to help YOU and learn how to use the power of your voice.
As one of the top speaking coaches in the world, she knows the secrets behind inspiring others and rallying people around your life's mission.
Whether that's to own the stage, reclaim your voice, inspire your kids, motivate your team, gain a following, or transform the lives of anyone, you can become the best communicator through your own sheer courage.
---
Unlock 4 secrets to powerful communication with Lisa Nichols — whether you're talking to your spouse or giving that big speech. Sign up for this FREE Masterclass below: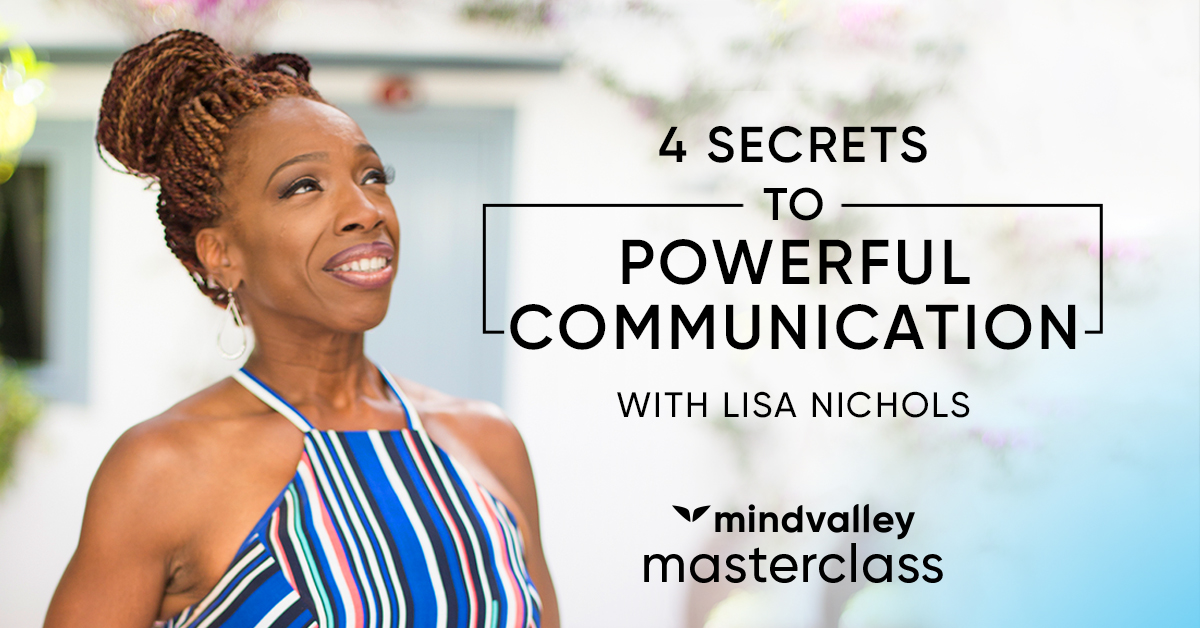 ---
Do you have a similar life story like Lisa Nicols? What inspires you about her?
Let us know your thoughts by posting a comment below!