How To Make Beliefs That Work For You
---
Do you believe that you have the ability to attract every opportunity?
Or do you believe that some things are simply unavailable to you? You may not realize it, but you make a belief — and the universe matches your expectations.
By making new beliefs that love, success, and great health are available to you,you can have your expectations met. But how do you get rid of limiting beliefs you have had for a long time?
In this 40-minute talk from Mindvalley A-Fest Costa Rica 2015, the woman voted as the best hypnotherapist in the UK, Marisa Peer, teaches how to train your mind to attract abundance.
The Best Highlights
---
(6:28) — Marissa gives real examples of famous celebrities to show first you make your beliefs, then your beliefs make you;
(14:14) — You will start questioning your own beliefs about what you think is not available to you;
(23:02) — Marisa demonstrates with a live audience how beliefs are real;
(34:45) — You'll discover a powerful exercise for instilling new beliefs that everything is available to you.
---
Do you agree with Marisa that your beliefs can provide you with amazing opportunities? Share your thoughts in the comments below.
---
Are you ready to transform self-doubt into self-confidence? Try Marisa Peer's FREE Transformational Hypnotherapy session and free yourself from limiting beliefs that are holding you back.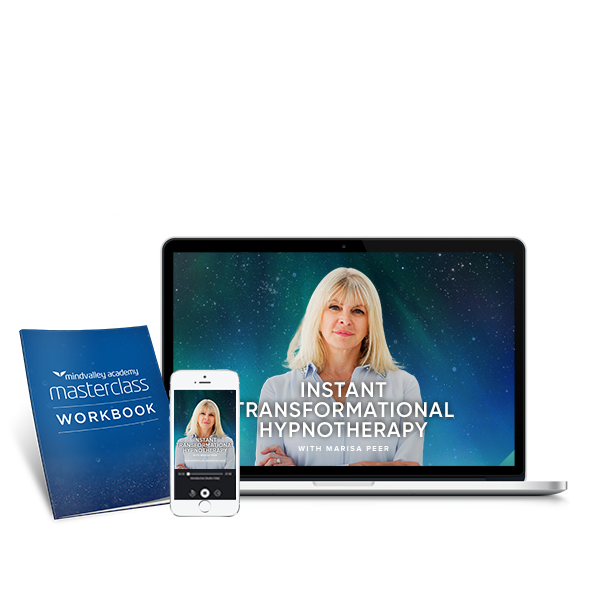 Join Our FREE Hypnotherapy Session With Marisa Peer Designed To Rapidly Bulletproof You Against Rejection.
Click Here To Choose A Date And Time To Tune In To The Broadcast In Your Own Local Time Zone.
[blink_amp_form webinarid="4971993206095872"]