In this video, Jeffrey Allen, an energy healer and spiritual teacher explains the most common spiritual growth roadblocks we face and how we can overcome them.
Don't Know How To Stick With Your Spiritual Practices? Here's How
---
When you train to improve your physical health, you probably expect certain challenges to come up. Like not being able to find time to workout or feeling too tired to cook a healthy meal.
And because you know those challenges are coming, you're better able to prepare for them. You know it's important to focus on the larger picture or stick to a specific time. Basically, you're able to plan how you'll handle these roadblocks as you encounter them. You know how to overcome them.
The same thing is true about spiritual practices.
You can feel stuck in your spiritual journey, feel too uninspired to stick to your spiritual habits, or can't find the time to put aside external demands to tackle your inner work.
Even though spiritual growth isn't supposed to be difficult, many people do experience these obstacles. The key is to become aware of how to handle them. Then you can practice your sacred habits with ease and joy.
So whether you've already started your spiritual journey or you're just beginning to consciously train your spirit, energy healer and author of the Mindvalley Unlocking Transcendence Quest, Jeffrey Allen, shares how to deal with the 5 main spiritual challenges his students face.
In this insightful video, Jeffrey Allen reveals the simple solution to the five most common spiritual growth roadblocks:
1. You can't find time to do your spiritual practices;
2. You lack the motivation to keep a regular practice;
3. You experience mental resistance and you want to quit;
4. You try too many things and feel overwhelmed;
5. You feel like you're failing or not doing the practice correctly;
Watch the video above for some practical tips to bring your spiritual practice to the next level.
The First Fitness Program For The Spirit
---
For centuries, we have focused on learning about how we can take care of the physical body. We learned that we need nourishment, exercise, and daily maintenance routines to take the best care of ourselves.
We turn to doctors, scientists, and trainers in order to refine our daily routines.
But here's the thing — we don't just have a physical body. We also have a spiritual body.
So why don't we pay the same amount of attention and care to our soul? If we want to become more joyous, aware, and loving, then we need to strengthen our spiritual muscles.
The Unlocking Transcendence Quest is a step-by-step program to find your peace and reinvigorate your soul with your spiritual fitness trainer, Jeffrey Allen.
Jeffrey is a spiritual teacher widely regarded as a global authority on energy healing. Known as "the Healer's Healer" because other expert energy healers seek him out for healing sessions, he helps people break through hidden blocks and attract the life of their dreams.
---
Discover Your 12 "Spiritual Muscles" To Heal Yourself, Attract Synchronicities And Eliminate Negativity with Jeffrey Allen's FREE Masterclass.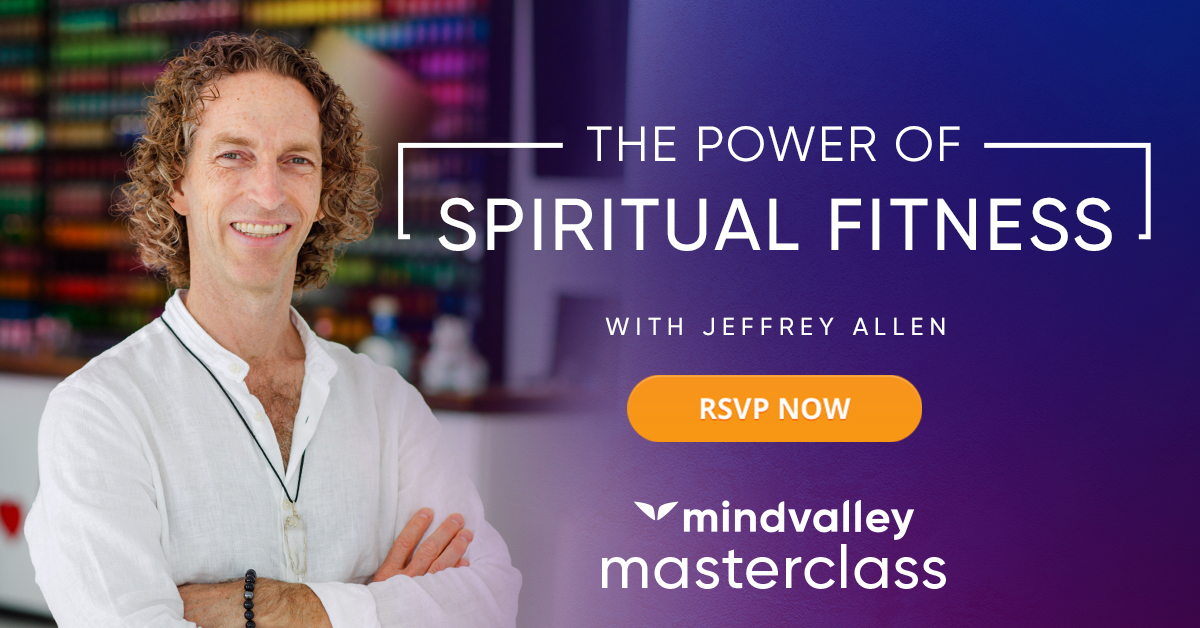 ---
What is your biggest spiritual roadblock? Share your experience in the comments below.