In this video, Jeffrey Allen, an energy healer and spiritual teacher explains the most common spiritual growth roadblocks we face and how we can overcome them.
Don't Know How To Stick With Your Spiritual Practices? Here's How
---
When you train to improve your physical health, you probably expect certain challenges to come up. Like not being able to find time to workout or feeling too tired to cook a healthy meal.
And because you know those challenges are coming, you're better able to prepare for them. You know it's important to focus on the larger picture or stick to a specific time. Basically, you're able to plan how you'll handle these roadblocks as you encounter them. You know how to overcome them.
The same thing is true about spiritual practices.
You can feel stuck in your spiritual journey, feel too uninspired to stick to your spiritual habits, or can't find the time to put aside external demands to tackle your inner work.
Even though spiritual growth isn't supposed to be difficult, many people do experience these obstacles. The key is to become aware of how to handle them. Then you can practice your sacred habits with ease and joy.
So whether you've already started your spiritual journey or you're just beginning to consciously train your spirit, energy healer and author of the Mindvalley Unlocking Transcendence Quest, Jeffrey Allen, shares how to deal with the 5 main spiritual challenges his students face.
In this insightful video, Jeffrey Allen reveals the simple solution to the five most common spiritual growth roadblocks:
1. You can't find time to do your spiritual practices;
2. You lack the motivation to keep a regular practice;
3. You experience mental resistance and you want to quit;
4. You try too many things and feel overwhelmed;
5. You feel like you're failing or not doing the practice correctly;
Watch the video above for some practical tips to bring your spiritual practice to the next level.
The First Fitness Program For The Spirit
---
For centuries, we have focused on learning about how we can take care of the physical body. We learned that we need nourishment, exercise, and daily maintenance routines to take the best care of ourselves.
We turn to doctors, scientists, and trainers in order to refine our daily routines.
But here's the thing — we don't just have a physical body. We also have a spiritual body.
So why don't we pay the same amount of attention and care to our soul? If we want to become more joyous, aware, and loving, then we need to strengthen our spiritual muscles.
The Unlocking Transcendence Quest is a step-by-step program to find your peace and reinvigorate your soul with your spiritual fitness trainer, Jeffrey Allen.
Jeffrey is a spiritual teacher widely regarded as a global authority on energy healing. Known as "the Healer's Healer" because other expert energy healers seek him out for healing sessions, he helps people break through hidden blocks and attract the life of their dreams.

---
Have You Been Paying Enough Attention To Your Spirit?
See, many of us are mind-driven. We make most of our decisions based on logic and critical thinking.
But logic and critical thinking aren't always the best option. When we apply them, we start to believe there isn't enough to go around, and we become fiercely competitive.
This leads to a path of anxiety, depression, and self-destruction.
But when you switch to a spirit-driven lifestyle, you start to see the truth - that the Universe is kind and full of abundance. You understand that there's more than enough to go around.
Your life fills up with joy and light. You realize that there are incredible opportunities all around you.
Choosing to follow a spirit-driven lifestyle can truly enhance your life.
If You're Ready To Pay More Attention To Your Spirit, Then Sign Up For Renowned Energy Healer,Jeffrey Allen's Free Masterclass
Where he will teach you:
✅
A simple "intuition exercise"
that can help you develop a stronger connection to your source, and allow you to come up with an answer for any question,
✅
A 7-minute energy technique that can help clear your #1 Energy Block
. You'll feel the effects right away, and notice amazing synchronicities in your life immediately!
✅
How to live not just in the physical world, but also in the spiritual world
. Living in duality will allow you to transform any aspect of your life, whether it's business, love, career, health, etc.!
Learn Powerful Yet Simple Energy Techniques To Tap Into Your Soul, To Create A Formidable Inner Power And Discover How Much More Powerful You Can Be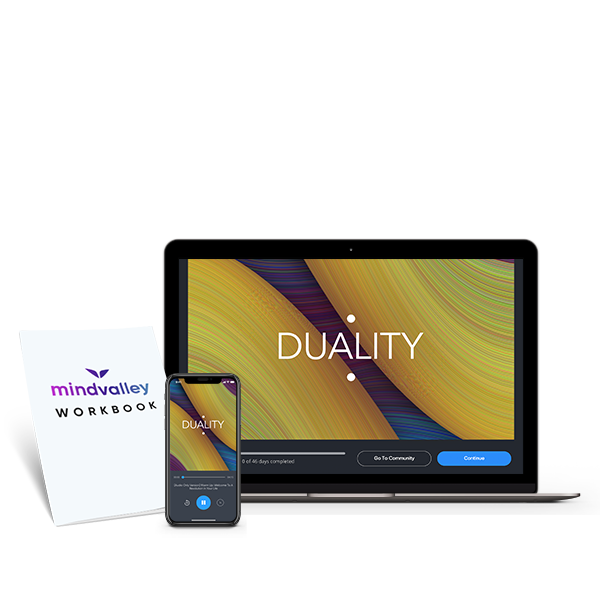 Jeffrey Allen Shares Four Easy Energy Techniques To Tap Into Your Spiritual Body
Choose a date and time below to tune in to the broadcast in your own local time zone.
[blink_amp_form webinarid="5565116423864320"]
---
What is your biggest spiritual roadblock? Share your experience in the comments below.