Last weekend something incredible happened. A group of over 30 empowered women from all over the world who joined Lisa Nichols' Speak & Inspire Quest gathered in San Diego to share what they had learned and give their final talks.
An amazing initiative by the tribe itself, bringing the online community to the real world.
Women from all the corners of the globe flew in for this self-organized meetup, titled Time Talks. And some of them had never been overseas before, or even traveled on an airplane.
This is literally what is means to chase your dreams.
– Norma Jean (one of the attendees)
And the initiative did not go unnoticed.
Vishen Lakhiani got word of the event and decided to surprise the women with a visit. And he was not the only one who showed up for them…
Lisa Nichols herself decided to stop by too.

Watch the video to see how truly inspired these women got by Speak & Inspire, what an amazing gift they gave themselves by organizing this event, and how they responded when Vishen and Lisa walked in.
When someone paves a way to be radical like this, you can never go back.
– Lisa Nichols
---
Unlock 4 secrets to powerful communication with Lisa Nichols — whether you're talking to your spouse or giving that big speech. Sign up for this FREE Masterclass below: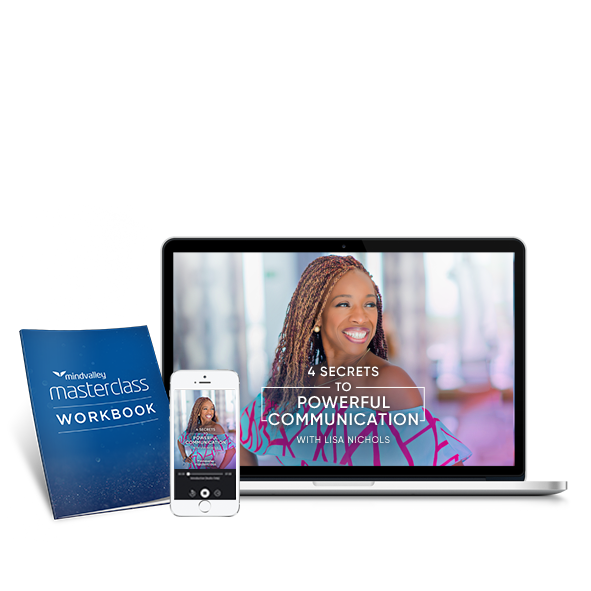 Lisa Nichols shares 4 secrets to awaken the powerful communicator within you in this FREE Masterclass.
Choose a date and time below to tune in to the broadcast in your own local time zone.
[blink_amp_form webinarid="5223468204556288"]
---
Did you get inspired to join the community by watching this video?
And what's your experience with the tribe?
Share your thoughts in the comments below!