Imagine yourself connecting to people from all walks of life from all over the world, but you never met in person.
In February 2018, something incredible happened. A group of over 30 empowered women from all over the world who joined Lisa Nichols' Speak & Inspire Quest gathered in San Diego, California to share what they had learned and give their final talks.
This is literally what is means to chase your dreams.

– Norma Jean (one of the attendees)
About The Video
---
The tribe achieved something amazing – they brought the online community together in the real world.
Women from all the corners of the globe flew in for this self-organized meetup, titled Time Talks. And some of them had never been overseas before, or even traveled on an airplane.
And the initiative did not go unnoticed.
Vishen Lakhiani got word of the event and decided to surprise the women with a visit. And he was not the only one who showed up for them…
Lisa Nichols herself decided to stop by too.

Watch the video above to see how truly inspired these women got by Speak & Inspire, what an amazing gift they gave themselves by organizing this event, and how they responded when Vishen and Lisa walked in.
When someone paves a way to be radical like this, you can never go back.

– Lisa Nichols
Who is Lisa Nichols?
---
Lisa Nichols is no ordinary woman. For years, she struggled as a single mother on public assistance and today she has become one of America's most successful entrepreneurs.
But Nichols isn't just another pretty face. Her motivation is to help people find balance in their lives by finding fulfillment in their career and personal development. Through effective communication classes, Nichols is empowering people all over the world.
She is the CEO of Motivating the Masses, which is one of the top training and development companies in the world.
Along with being a successful business woman, Nichols is a best-selling author of No Matter What!: 9 Steps To Living the Life You Love and is a well-regarded transformational speaker.
Nichols appeared in the The Secret and has made several guest appearances on Extra, Larry King Live, The Steve Harvey Show, and The Oprah Winfrey Show.
What Makes a Powerful Communicator?
---
Lisa Nichols believes that when you reveal your authentic self and know who you really are and what your beliefs are, your energy will act like a magnet and will attract like-minded people to you. What you have to say and offer to the world about the insight you have will inspire others.
Effective Communication Tips
Here are three effective communication skills to increase your confidence. 
Learn To Listen. When someone is speaking to you, listen to their voice and even read their lips. Active listening will help you get your message across and even become an empathetic speaker.
Body Language Awareness. Be aware of your body language when you speak. For instance, some people use their hands when they speak and avoid pointing at the person. Don't slouch and stand up straight. You'd be amazed what your body language conveys to the world.
Don't Interrupt. It's easy to talk and get your thoughts out there. But do not interrupt when someone is speaking to you. Interrupting mid-conversation is a form of miscommunication.
---
Unlock 4 secrets to powerful communication with Lisa Nichols — whether you're talking to your spouse or giving that big speech. Sign up for this FREE Masterclass below: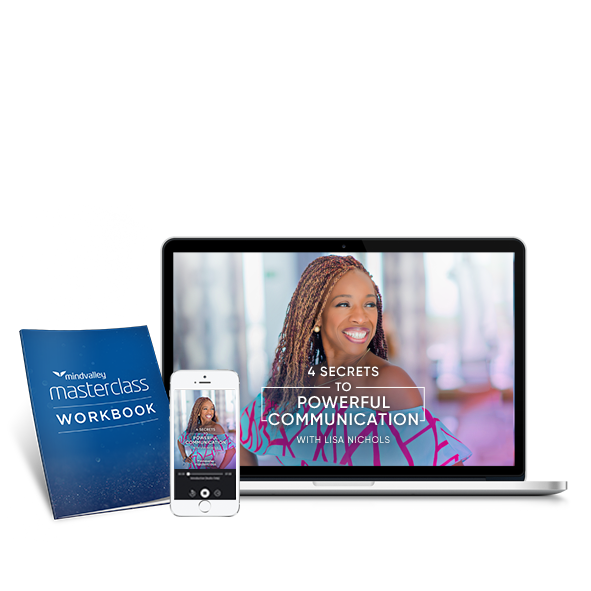 Lisa Nichols shares 4 secrets to awaken the powerful communicator within you in this FREE Masterclass.
Choose a date and time below to tune in to the broadcast in your own local time zone.
[blink_amp_form webinarid="5223468204556288"]
---
Did you get inspired to join the community by watching this video?
And what's your experience with the tribe?
Share your thoughts in the comments below!