Where Are You In This Scale Of Consciousness? Try This Muscle Testing Exercise To Find Out
What do your muscles say about you? Our bodies carry wisdom that most of us haven't fully tapped into yet. Have you ever felt a pit in your stomach, like something was not quite right, and then ignored it — only to find out that your first instinct was right?
Our mind can talk us in or out of anything… But the body doesn't lie.
That's where applied kinesiology. Applied kinesiology, also known as muscle testing, is one way to understand the language of the body. Through small exercises, you can learn what level of consciousness you're at — and where to bring consciousness to. According to physician and psychiatrist Dr. Hawkins every single human being lies on the Scale of Consciousness, with the highest number of consciousness anyone can reach at 1000.
Watch the full video for an exercise to place yourself on the scale of consciousness.
---
Here's How To Clear The Biggest Obstacles To Your Success
The biggest obstacle to your dreams isn't hard work - it's something you're not even aware of.

You could be working hard in your career, your health, and your relationships – but still not achieve success.

Why?

It's because you still have what we call 'Abundance Blocks' – limiting beliefs and thought patterns that cause you to unconsciously pull back from success.

The good news is that you CAN easily remove your Abundance Blocks - in less time than it takes to finish a cup of coffee.
So, if you want to eradicate these Abundance Blocks from your life, sign up for this Free Masterclass With Abundance Coach, Christie Marie Sheldon, Where You Will Learn:

✅ How to clear ALL your Abundance Blocks through an incredible 20-minute Energy Clearing session with Christie as she taps into your energy field and amplifies your ability to attract wealth.

✅ What are the 24 Abundance Blocks that lock you in a scarcity mentality, and how to destroy them so you can create a direct path to success and abundance in 2020, and

✅ Everything else you need to know about Abundance Blocks, as Vishen Lakhiani dives deep in a Q&A session with Christie to find out just how fast a newbie can expect results, and how exactly Christie taps into your energy through the internet.
Sign Up Now To Clear The Energy Blocks That Stop You From Attracting The Abundance You Deserve!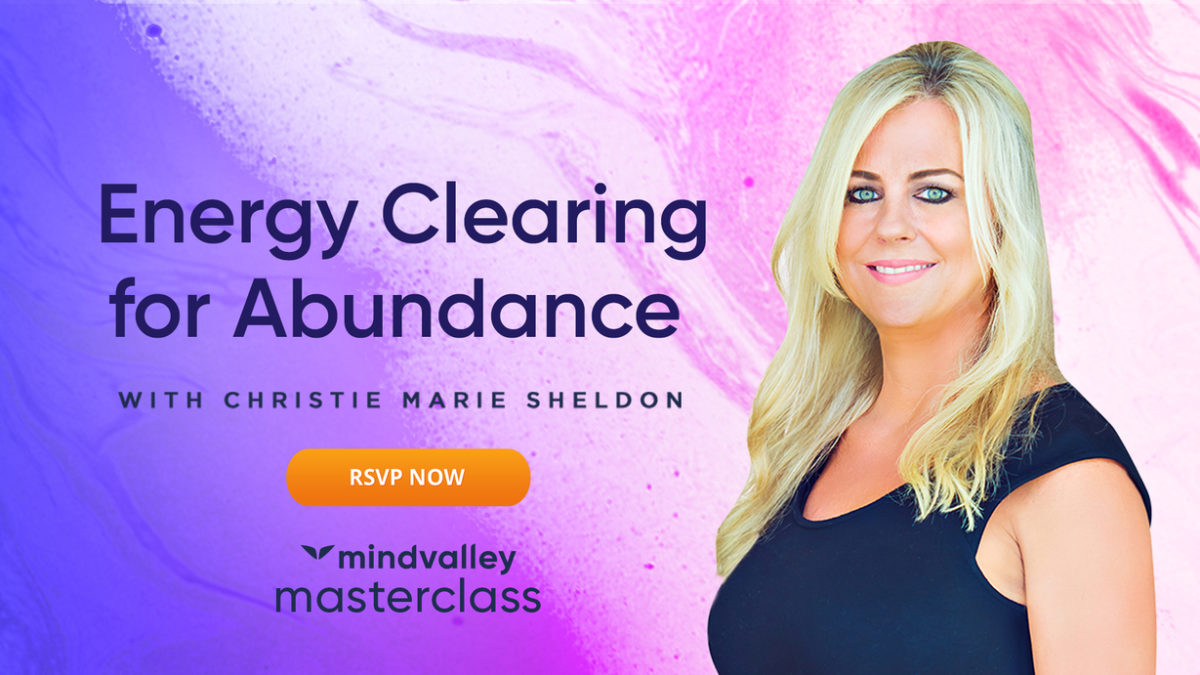 Did you try the exercise? Share your experience with the tribe in the comments below.