About The Video
---
The highest achievers of the world are not necessarily more intelligent or talented than the ones who do average work. They've just adopted better models of managing their day-to-day life.
They've developed laser focus and they've built simple habits that keep them in their zone. After all, they are hard to reach for a reason.
Listen to Robin Sharma in the above video as he explains how you can 100X your productivity and become a top performer.
---
You Were Born A Genius. Here's The Formula To Unleash It
Are you playing to win at life? Or are you simply trying not to lose?
Life is the one game literally everyone plays — and yet, we don't always consciously create a strategy that helps us build the future we want.
If You're Ready To Elevate Your Performance — At Work & In Life —To Superhuman Levels, Then Join This Free Masterclass With The Legendary Personal Growth Author, Robin Sharma
Where You will Learn:
✅
Why only having the "right mindset" is never enough to achieve the success you desire.
To translate your goals into reality, you also need the right heartset to ignite your motivation and passion.
✅
Join the unconventional "Club" that has now become a worldwide movement.
Discover the single biggest secret to getting a leg-up on the competition, and why millions around world swear by it every morning.
✅
Ever feel like you're just drifting through life?
This quick, daily exercise will rapidly bring you the clarity you need to uncover your highest purpose.
✅
The 3-part ritual to prime your brain for genius-level thinking:
Follow these steps and unleash a cocktail of powerful molecules in your brain so you can automatically learn faster, think smarter, and perform better.
Register Now To Discover Robin Sharma's Genius Formula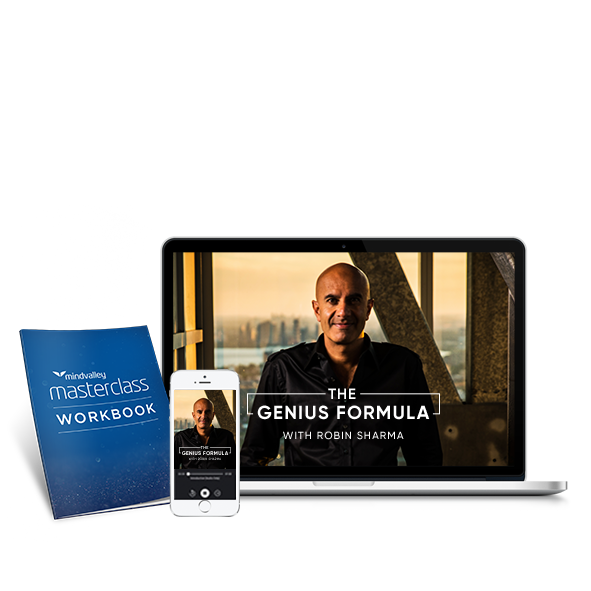 Discover Robin Sharma's Five NEW Rituals And Mindsets To Outperform Yourself
Choose a date and time below to tune in to the broadcast in your own local time zone.
[blink_amp_form webinarid="5667906802417664"]
---
What's your recipe for laser focus? Share it with us in a comment!