In a world of constant buzz and notifications, it's becoming harder and harder to focus our attention on what's really important. Robin Sharma, performance coach and bestselling author shares how you can overcome distractions in this video.
About The Video
---
The highest achievers of the world are not necessarily more intelligent or talented than the ones who do average work. They just adopted better models of managing their day-to-day life.
They've developed laser focus and they've built simple habits that keep them in their zone. After all, they are hard to reach for a reason.
Listen to Robin Sharma in the above video as he explains how you can 100X your productivity and become a top performer.
---
Want to learn the secret recipe for creating an impactful life? Join one of the world's most trusted leadership experts, Robin Sharma in his upcoming FREE Masterclass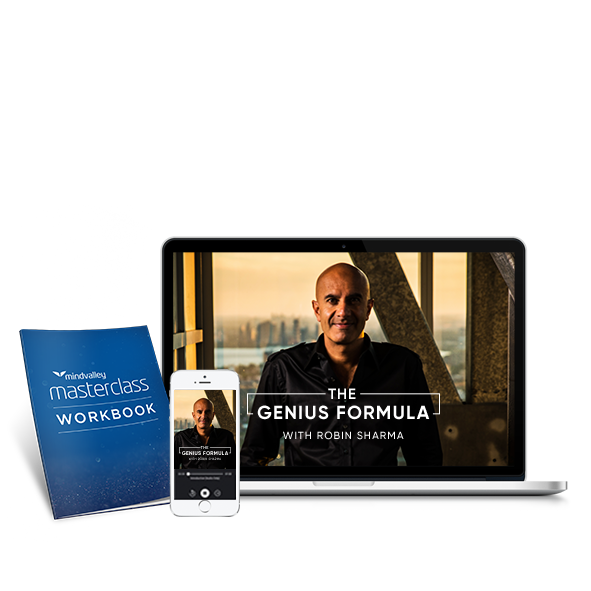 Discover Robin Sharma's Five NEW Rituals, Mindsets And Heartsets To Outperform Yourself
Unfold your greatness and turn yourself into a super-performer in work and life with this FREE Masterclass. Choose your preferred session to attend below.
[blink_amp_form webinarid="5667906802417664"]
---
What's your recipe for laser focus? Share it with us in a comment!