I've laid them out for you to copy and apply in your life too.
Biohacking, Body & Brain – A summary of the best hacks I learned from A-Fest
---
A little backstory. Over the last few years, I've been putting my body through all kinds of experiments to see how I could…
lose weight rapidly;
improve my fitness;
expand my consciousness;
dramatically slow down aging;
adopt a healthier and more natural diet;
and much more.
I learned what works and mostly… what failed. And as I headed into January 2016 and my 40th birthday, I found myself in a miserable state of health.
I had put on weight, my eyesight was deteriorating and my fitness levels were at an all time low. I realized that if I did not make a change, I was going to continue seeing my body "age".
But I got lucky.
In May 2016, the topic of A-Fest was Bio-Hacking, Body, and Brain. And as the founder of the event, I got to meet and try out many of the techniques and ideas from upcoming speakers including Dave Asprey, JJ Virgin, Eric Edmeades and more.
So starting in March and on to June I put myself through a series of experiments.
The results were remarkable. I learned that much of what I had THOUGHT I knew about health, was outdated.
In this video, I also share the ONE method that contributed the most to my weight loss, and how I went from 22% body fat to 15% body fat in just nine weeks.
Below the before/after pics showing results in 9 weeks.
The changes came from a number of different tools and methods I tried and I explain them as best as I can in the 30-minute video above.
Here are some of the major highlights (feel free to jump sections):
---
(2:25) — How technology is now allowing us to reverse engineer different states of consciousness;
(4:40) — A breakdown of the different elements of my 6 Phase Meditation technique and how you can use it to expand your level of awareness;
(9:00) — A simple and effective method called "Non-negotiable Set Points" that helps me maintain (and even increase) my levels of fitness;
(13:38) — Why I gave up 1-hour sessions in the gym and now spend less than 10 minutes exercise a day (Hint: It has to do with something called the "Minimum Effective Dose");
(20:39) — One of the biggest factors that accelerate your aging (and how to avoid it);
(23:00) — Why our evolutionary biology forces us to crave sugar (and how today's food industries are using that fact to make us eat more than we really need to). Plus some of the things I did to transform my body;
(24:45) — Some of the biggest brules around health and wellness that may be preventing you from getting the body of your dreams;
---
Why Diets Don't Work
The idea that modern diets improve your health is a myth.
When we go on diets, we expect to radically change our life. We want to feel healthier, happier, and fitter.
Unfortunately, that's not what ends up happening most of the time: 95% of people who went on diet programs say it didn't work for them.
The problem is, these people were duped into the
diet myth
.
The diet myth is the idea that to be healthy, you need to eat less, or focus only on a specific food group.
But those restrictions create problems of their own. They don't address the real problem – the fact that we're not getting all the nutrition our bodies really need.
If You Want To Develop True, Lasting Health, Then Join Eric Edmeades, The Creator Of WildFit, Mindvalley's Most Successful Diet Program In This FREE Masterclass, Where You Will Learn:
✅
Uncover the true definition of the word 'diet'.
When you understand this simple fact you'll realize why most diets don't work and what you should do instead to reclaim your health and correct your weight.
✅ Discover the
new health paradigm
Vishen Lakhiani used to get slimmer, fitter and stronger in his 40s than he was at 27,
in just 8 weeks
— without changing his exercise routine or calorie restriction diets.
✅ The
simple science behind why we eat what we eat
, and a simple trick to
curb your cravings
and rewire your brain to eat healthy.
Register Now To Experience A Life-Changing Transformation Of Your Health & Fitness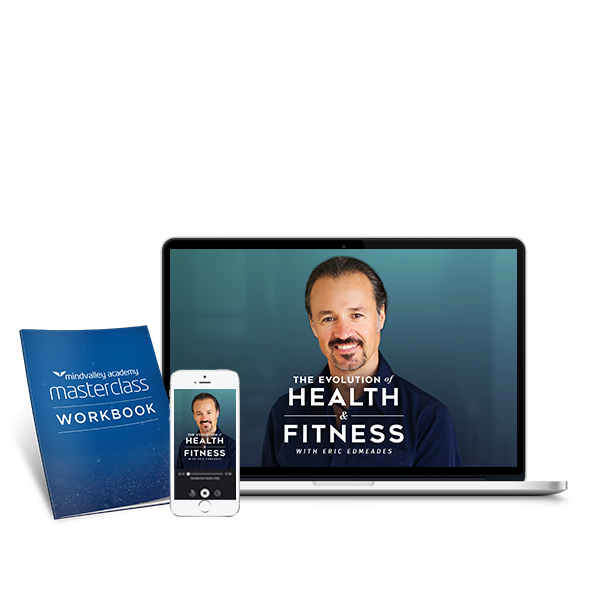 Eric Edmeades Teaches The New Paradigm Of Easy and Effective Health Transformation
Choose a date and time below to tune in to the broadcast in your own local time zone.
[blink_amp_form webinarid="5011753021997056"]
---
Which brules did you uncover by watching this video? Or did you try WildFit too?
Share your experiences with the tribe in the comments below!