Hand To Head Technique
---
Have you ever wondered why someone would put their hand up to their forehead?
You'll notice this tends to happen when they're reacting to a stressful situation. Could there be more to this reaction?
In this 7-minute video, Master Energy Medicine Practitioner, Donna Eden, shares the real reason why we have this habit ingrained in our DNA, and a simple technique to relieve stress and avoid over-reacting to stresses. 
You'll learn that:
(0:10) — Illnesses are stress related because there's an instantaneous reaction our mind and body has when we think about stress.
(1:55) — There's a reason our ancestors implanted our hand-to-forehead reaction when we're under pressure.
(2:42) — Our body automatically prepares for stress in either fight or flight mode, but you can calm your emotions and tensions with your hands. Donna breaks it down for you here.
(6:25) — A simple method to help you train your body and mind to become more resilient towards external and internal pressures. 

 
Drawing your energy from within is more than enough to relieve your mental health from over-reacting to stresses.
And that's one of many examples how energy medicine can help us relieve stress and add life to our everyday. Let's thank our ancestors for giving us the instinctive response to help ourselves.
---
---
Discover Four Powerful Practical Ways to Bring Energy Medicine Into Your Everyday Life in Donna Eden's FREE Masterclass.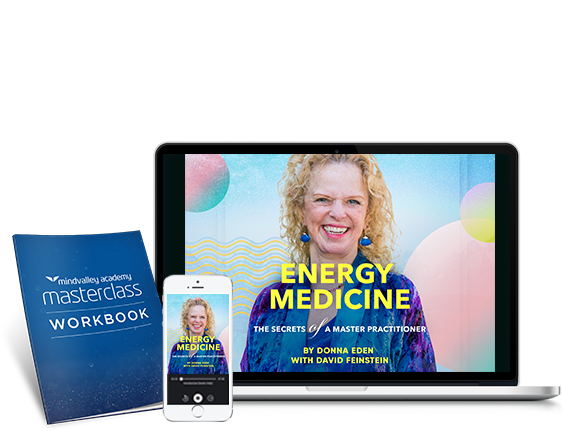 Discover 4 powerful energy techniques to tune your energy for success.
Click here to choose a date and time to tune in to the broadcast in your own local time zone.
---
What do you think about Donna's calming technique to help you relieve stress? Share your thoughts with us below.