Mindvalley's new Quest All Access Pass gives you entry into Mindvalley's entire library of quests and programs.
And our quests are the backbone of the new education model we are bringing into the world to inspire people to lead a more purposeful existence.
We are hoping to reach 1 billion lives with transformative learning by 2050.
But what is "transformative learning"? Simply, it's learning that inspires, activates, and ushers growth in every area of life, from health to relationships, to business and spirituality.
So while we know there are one million good reasons for signing up for the Mindvalley Quest All Access Pass, we're sure you also have at least 5 questions you wonder about.
That's why Mindvalley Founder Vishen Lakhiani answers your the biggest questions from our community in this video.
---
Mindvalley Opens a Massive $8,285 Discount on The Most Comprehensive Collection of Personal Transformation Systems to Elevate Every Level of Your Life. Learn More About The Mindvalley Quest All Access .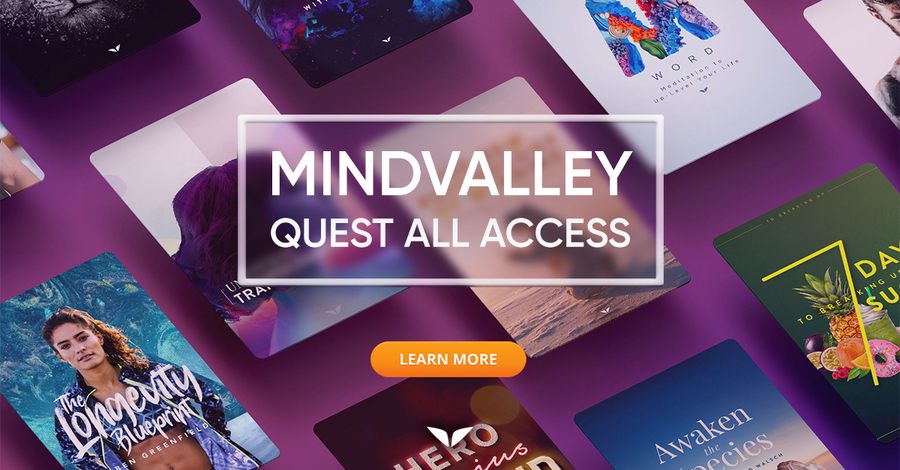 ---
What quests are you most excited about taking? Leave us your comments below.