We've received several questions from our community about the upcoming Quest for Personal Mastery with Srikumar Rao. Find out why it will help you create outstanding levels of happiness and resilience from this short video.
About The Video
---
In this video, Vishen Lakhiani explains how Srikumar Rao's Quest for Personal Mastery will show you a whole new way of functioning that will help you tap into a source of deep wisdom and achieve your goals effortlessly. He also talks about:
Who will benefit the most from this program
Why you should still take this Quest even if you "don't have time"
How this Quest is designed to help you apply your learnings and shift your long-term behavior for lasting success
Watch the video above to hear Vishen's answers to the most-asked questions in our community — and to learn why you might want to make this investment to accelerate your success, increase your confidence, and become the master of your own destiny.
---
Discover five powerful mind hacks for Yoda-like mental toughness from America's 'Business Buddha.' Sign up for the FREE Masterclass.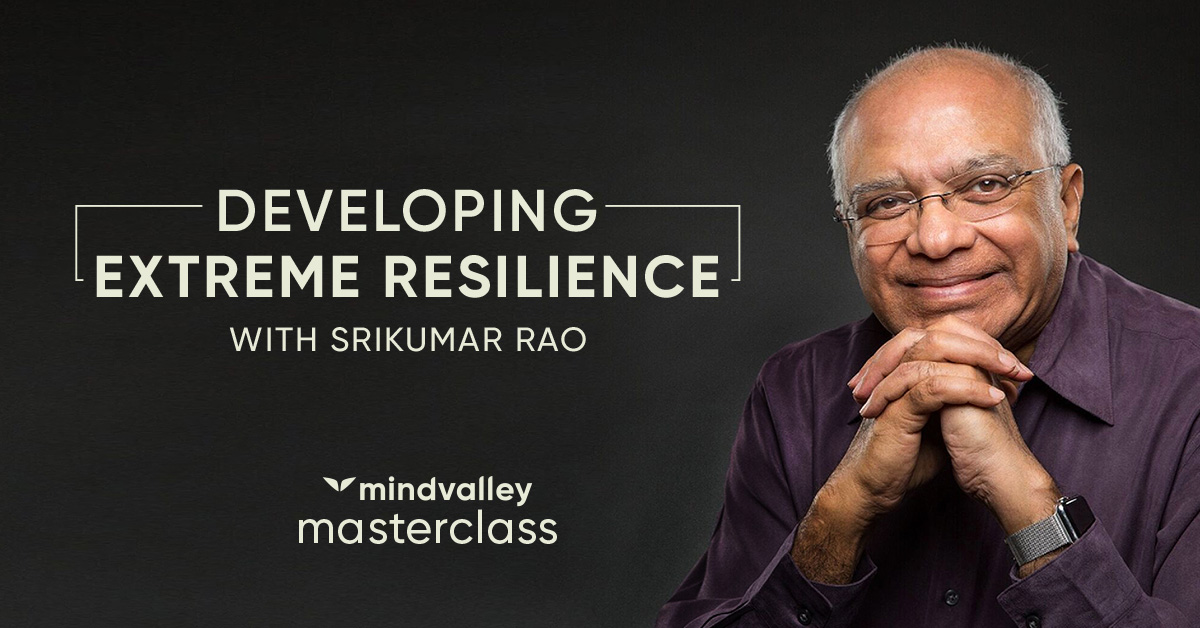 ---
What do you think it takes to build resilience?
Share in the comments below.