We all have core values that guide our lives and directly influence how we live.
But are your beliefs empowering or do they hold you back?
These deeply held beliefs, known as premises, control our behavior in all aspects of life.
Whether you hold religious or secular views, defining your premise in the different categories of your life is the first step to self-improvement. By asking yourself difficult but important questions, you can understand how to better yourself.
In this article, we'll explore how premises shape the way we live and why critical thinking is important for personal development.
How Do You Define A Premise?
---
The origin of the word premise dates back to the 14th century. Derived from the Latin term premissa, one premise definition is an argument or idea that's based on a thought or belief.
In other words, a premise is a truth that's yet to be proven or something that's assumed to be correct.
What is the premise of the story?
The word premise can be used in a number of ways. In storytelling, the main argument and thesis of the story is the premise.
The premise of the story is more than just an outline – it's how you can describe a story in a few simple sentences. Specific and all-inclusive, the premise of any story should include a number of components, including:
       

Specifics around a protagonist

       

The main idea of the story

       

Obstacles or conflict with an antagonist

       

An end goal or aim
An easy way to think about the premise of a story is to think how a novel would be described on its cover.
Other uses of a premise
Another way premise is used is in logic and critical thinking. Logic can be thought of as the science of evaluating arguments.
An argument is a statement made up of a premise and a conclusion. Here, a premise is an assumption that a theory or idea is true, while the conclusion is what you're trying to prove.
Critical thinking can be especially helpful in problem-solving and setting goals. Starting with a positive premise for improving aspects of your life can be one of the easiest ways of achieving your goals.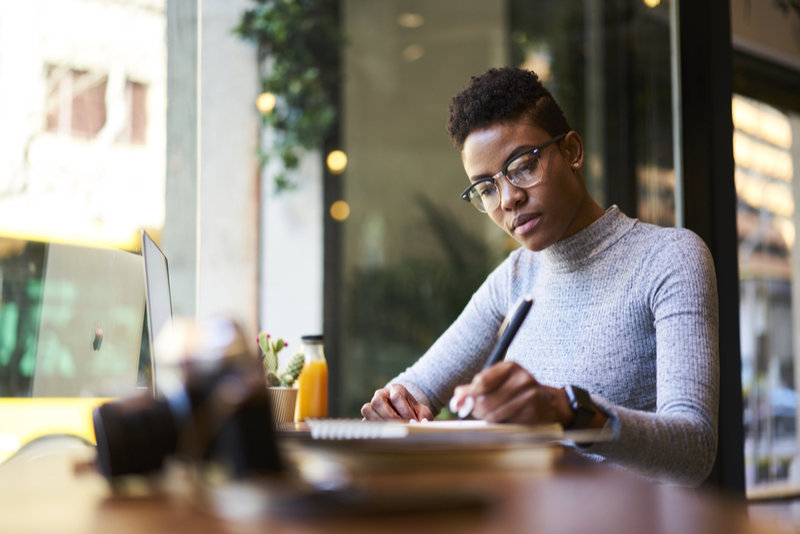 What Is Meant by Premises?
---
Have a think about your reasons for wanting to stay physically fit. Are you excited to get healthy or are you simply working out so you can binge on junk food?
Our reasons for doing anything stem from a long-held belief system that might not always point you in the right direction. It can sometimes be easy for negative premises to stop us from achieving our goals.
For example, do you rationalize binge-watching your favorite TV show by the fact that you had a hard day at work?
When thinking about personal development, it's important to understand how a premise can influence our decisions. It can be easy to develop bad habits if you don't set yourself clear, positive goals.
A great way of developing these goals is through the use of a Lifebook. Developed by Jon and Missy Butcher, Lifebook asks you to self-assess and think deeply about your life in order to live better.
The program focuses on improving 12 specific life categories:
Health and fitness

Intellectual life

Emotional life

Personal character

Spiritual life

Love relationship

Parenting life

Social life

Financial life

Career

Quality of life

Life vision
The 4 most important questions you need to ask yourself
The aim is to set goals by identifying what's most important to you, and then find ways to achieve those goals. This is done by assessing each category with four questions:
      

What is your premise for this category?

      

What is your vision?

      

What is your purpose?

      

What is your strategy for achieving your purpose?
The premise here refers to your beliefs. If we take intellectual life as an example, what are your beliefs around this category? Do your beliefs inspire you or do they hold you back?
If you start with a positive premise like, "I believe constant learning and development are the keys to a happy and successful life," you're setting yourself up for success.
To achieve positive goals, you need to start with a positive premise.
It's the small daily choices and actions that really determine the kind of person you're going to become and the kind of life you're going to live.

– Jon Butcher, Author of Mindvalley's Lifebook Program

How to Identify Your Premises?
---
To identify and define your premise for any life category, you will need to think deeply about your beliefs. This involves looking inside and really understanding what drives and motivates you.
Work through the categories one by one and don't rush the process. Inward thought requires self-reflection and can be confronting.
For each life, category ask yourself, "what do I think and feel about this category?"
Think about the beliefs that control your behavior and be brutally honest. The aim is to identify and remove any negative beliefs and replace them with positive thoughts.
As many negative beliefs are instilled in us from a very young age, you may not even realize it's something that's holding you back.
If you identify any disempowering thoughts, work through ways that you can change them. If you have a negative association with health and fitness, for example, think about the positive mental and physical advantages that come with exercise.
Think about how you'd like to feel and what beliefs can help get you there. By developing clearer premises, you can look forward to the challenges and face them head-on.
Final word
The way we live is constantly shaped by what we believe. And if you don't take time for self-assessment, it can be easy to fall into a rut that's hard to get out of.
The Lifebook process allows you to take a deep dive into your beliefs by asking important questions. If you find anything that's blocking your progress, make changes to develop healthier habits.
The pleasure that can come from self-discipline can be a driving force for change. And if you truly believe in your premises for life, the changes can come easily.
Identifying your premise in different categories of life can help you develop a healthier outlook.
From your reasons for exercising to how you think about your career, by positively defining your premise you can lead a more fulfilling life.
---
Discover What You Really (Really) Want In Life, And How To Have It All, In This FREE Masterclass. Join Lifebook, Regarded By Many As The World's Most Powerful Life Envisioning Method.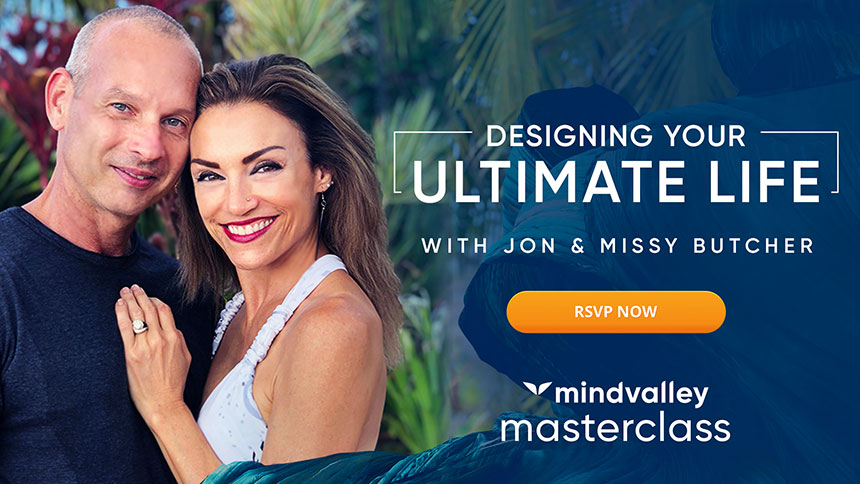 ---
So, how have you improved your negative outlooks to live a better life? Share your thoughts in the comments below.