Do you want to get a promotion, land your dream job, or start your own business?
If you answered yes to any of these questions, having performance goals will help you to achieve your dreams.
In this article, we will explore what makes an effective performance goal, as well as some must-have personal goals for work.
What Are The 3 Types Of Goals?
---
Before we begin setting some performance goals, let's take a look at the different types of goals you can pursue:
Time goals. These include both short- and long-term goals and are bounded by time.
Focus goals. These goals are large, long-term, and designed to drive many personal and professional decisions.
Topic goals. These are goals that pertain to a very specific area of your life, like finances, a personal project, or your career.
So, where do performance goals fit in?
What is a performance goal?
Performance goals are topic goals that pertain to your area of work or study.
They are short-term objectives that help you to define the specific expertise and responsibilities required for your desired position.
Having a lucid understanding of the expectations of your role is crucial to ensuring your success.
Because knowing what's expected of you can help you meet and surpass those expectations by setting — you guessed it!— performance goals.
What Are The 5 Performance Objectives?
---
When it comes to your professional performance, how can you measure your current output?
Well, if you're looking to improve your performance, there are 5 key performance objectives you can target:
Quality. There's always room to improve the quality of your work or product.
Speed. How responsive are you? Be able to respond in a timely manner to work-related requests.
Dependability. Your colleagues and clients know they can count on you no matter the circumstance.
Flexibility. How adaptable are you? Flexibility means you're willing to take an alternate route.
Cost. You may be looking to increase margins or lower operating costs.
So, in which areas could you improve your current performance?
If you'd like to set a performance goal, you need to be honest in evaluating yourself.
What would you like to do better? Where can you improve?

What is an example of a performance goal?
You control your future, your destiny. What you think about comes about. By recording your dreams and goals on paper, you set in motion the process of becoming the person you most want to be. Put your future in good hands – your own.

— Mark Victor Hansen
To further your understanding (and to inspire you), here are some examples of performance goals.
Encourage initiative:

"Seek ways to assume responsibilities beyond your current job description."

Spur creativity:

"Build relationships among peers that foster collaboration and discussion of new ideas."

Nurture diversity:

"Appreciate the unique perspective, skills, and experience that each person brings to the team."

Foster leadership:

"Discover the problems that prevent team members from performing at the highest possible levels."
How Do You Write A Performance Goal?
The most extraordinary people in the world today don't have a career. They have a mission.

—Vishen Lakhiani, Mindvalley Founder and Author of Mindvalley's Becoming Limitless Program
If you're ready to start creating some performance goals of your own, you can start by following these 10 steps:
Get clarity on your team's structure.

Focus on what you can control and have a plan for the rest.

Think about your career path in the long run.

Go beyond immediate tasks and think of the big picture.

Get clarity on what goal achievement would look like.

Schedule periodic check-ins.

Ask for support if you need it.

Do a comparison of your annual goals with your to-do list.

Track your accomplishments.

Celebrate wins.
Be mindful that your performance goal is clear, challenging, worthwhile and motivating.
Choose a goal that is well-balanced and exciting. It should generate anticipation — not stress.

Ask team members for feedback
Feedback helps you to gain perspective and measure your progress. And it is especially important if you are working with a team.
Be sure to ask your team members for their feedback so you can understand and implement the expectations that each member has for themselves, as well as the team.
Make sure you do this weekly to be sure you're on the same page.
If you are working on a goal alone, track your progress and periodically check in with how you are feeling about the goal.
Here are a few more tips on how to gain feedback about your goal:
Schedule a time every week to see how you are doing. Inspect what is working and what isn't, and make any adjustments you find necessary.

Try using a mobile app to help you organize where you are on your goal-achieving journey.

Develop the confidence to ask others for feedback on your goals, as well. Ask your role models and those that inspire you.
To gain more insight on setting and accomplishing performance goals, check out our article, Why Locke's Goal Setting Theory Is The Best Way To Accomplishing Your Goals.

---
Do you believe that you need to work hard to be successful?
Like most people, your answer is most probably 'yes'. After all, it's what we've all been brought up to believe.
The problem is that when you believe this, you start to lose yourself to the grind. You start to associate success with pain and struggle.
But What If You Didn't Need To Suffer To Be Successful? Wouldn't That Be Far More Sustainable? If That Sounds Good To You, Then...Join Vishen Lakhiani's FREE Masterclass, Where He Shows You How You Can Attain Success Without Having To Suffer For It.
You'll also learn,
✅
The Myth of success
, where Vishen reveals the ultimate myth of success that keeps us locked in mediocrity and prevents us from achieving our goals,
✅
A simple daily practice
that will allow you to notice more positive opportunities throughout your day. This will allow you to see just how malleable reality is, and how you can bend it in your favor.
✅
Understand the Four Key Stages of Human Consciousness
, and how to identify where you are today, so you can accelerate your personal evolution. Understanding which stage of consciousness you're at will tell you how best to maximize your growth so you can accelerate your transformation!
Get Proven Tools To Instantly Awaken Your Limitless Potential On This Free Masterclass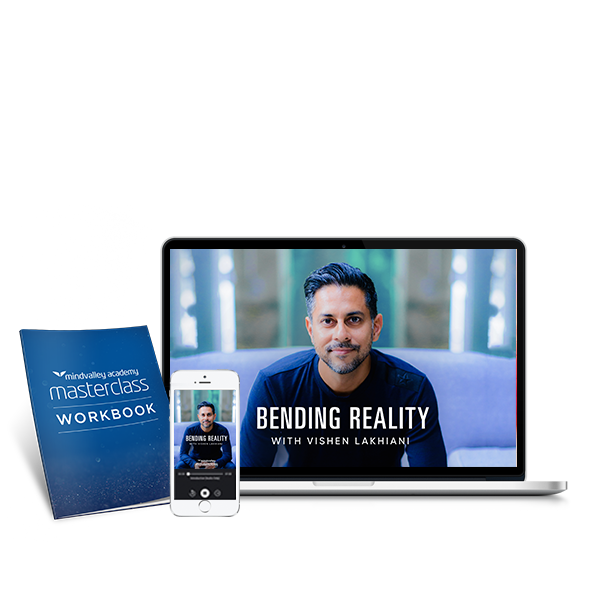 Learn How To Unlock Your Highest Level of Human Consciousness
Choose a date and time below to tune in to the broadcast in your own local time zone.
[blink_amp_form webinarid="5210301832626176"]
---
So, what performance goals would you like to pursue? Share with us in a comment below!