Is modern medicine the hero? Or the villain? Watch this video to hear Lissa Rankin give an empowering talk on how to take back control of your own health.
About The Video
---
When we go to the doctor, we expect to feel better. But the current healthcare system seems to do more harm than good.
Preventable medical error is the third highest cause of death, according to the Center for Disease Control and Prevention.
Errors, accidents and infections lead to more than 500 deaths per day.
And why?
Because conventional medicine takes care of the symptoms, not the underlying problems.
It's not just patients who are dissatisfied… Doctors are, too.
Healthcare professionals recognize the enormous benefits of modern medicine — but they also realize that our current system isn't working.
Lissa Rankin, a leading physician and New York Times bestselling author, shares amazing (but devastating) statistics about the current state of our healthcare system in this extremely powerful TED Talks.
But there's a solution.
By empowering patients and healthcare providers to focus on true wellbeing, and not just symptom relief or disease prevention, we all become capable of healing ourselves.
Highlights of the talk:
(3:59) — The shocking statistics that show our current healthcare system is broken.
(6:44) — Revealing scientific facts about stress and our natural self-repair mechanisms.
(10:01) — The profound teachings "blue zones" offer us in regards to "true medicine."
(15:37) — An empowering story that proves you can heal yourself.
Watch the video to hear the single most important question you need to answer to lead a healthy, happy and fulfilling life.
---
---
Discover Four Powerful Practical Ways to Bring Energy Medicine Into Your Everyday Life in Donna Eden's FREE Masterclass.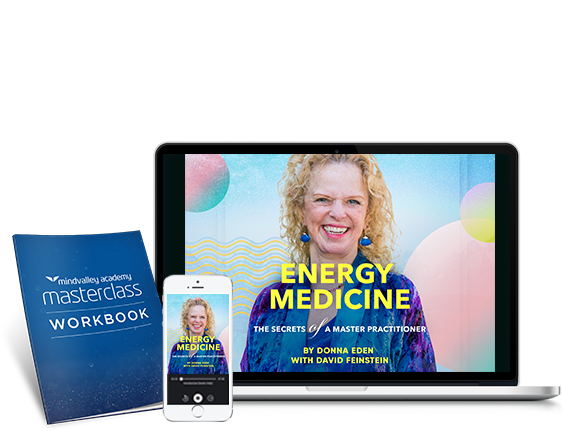 Discover Four Powerful Practical Ways to Bring Energy Medicine Into Your Everyday Life.
Click here to choose a date and time to tune in to the broadcast in your own local time zone.
[blink_amp_form webinarid="5128628705951744"]
---
What are your experiences with the modern healthcare system?
Share your stories in the comments below.