Do you make mindful choices as to what goes in your body—choosing organic, shopping at farmers' markets, and avoiding processed food? Given that your skin is actually your largest organ, are you as choosy about what you put on your body? You should be, as mindful self-care requires a switch to natural beauty products.
It's a switch that doesn't come easily. Because natural products are (almost) never as strong as their chemical-laden products, they take some time to get used to. But for anyone who cares about their health, it's a switch worth making.
How to Find Natural Beauty Products That Work For You
The personal care products that line the shelves of CVS and Rite Aid are filled with toxic chemicals; some of which are outlawed in many countries around the world. These preservatives, colors, and plastics are shockingly dangerous, causing endocrine disruption, allergies, organ-system toxicity, developmental and reproductive toxicity, and even cancer. While it seems like those pretty bottles of your favorite beauty products could never be so evil, read the labels and you'll likely find chemical culprits like parabens, phthalates, fragrance, formaldehyde, PABA's… and the list continues.
How to Find Out What's In Your Beauty Products
Curious about what's in your bathroom beauty stash? The Environmental Working Group has a searchable database with over 62,000 personal care products. Type in your shampoo or toothpaste and see how they rate on a toxicity scale of 1 to 10. You can also check out The Campaign for Safe Cosmetics' guide to the worst chemicals to avoid and see how they compare to those in your favorite products.
This can be a pretty scary exercise. It was after I did my first search that I decided to make the switch to natural beauty products; horrified by what I'd been lathering all over my body. It's been many years in the making as I weeded out the old in search of more natural options. Unfortunately, without all the chemicals, natural products don't always work as well as their toxic counterparts. And this may be why so many people struggle with the idea of a natural deodorant, for example.
And so, I'd like to share with you what I've learned from many years of trial and error. While I definitely haven't sampled every product in Whole Food's beauty section, I certainly have gone through a fair few. And in many cases, I've eliminated "products" altogether. It's the lover of ayurveda in me: with all the turmeric, chickpea flour, and oil in my medicine cabinet, one might confuse my bathroom for my kitchen. It's pretty gung-ho, but the more natural you go, the more natural appeals to you. What once smelled great begins to smell like chemicals as the inclination for purity takes over.
That being said, here are my top picks for natural beauty products.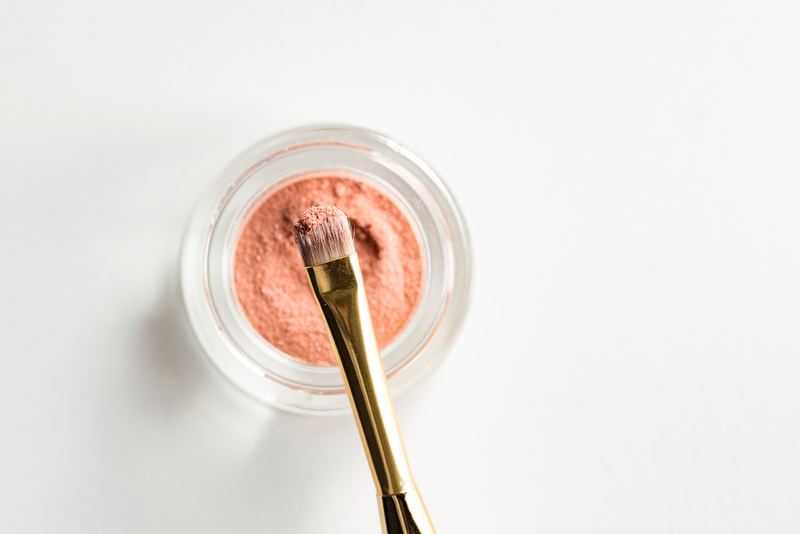 4 Natural Beauty Products For Optimal Health
1. Shampoo and Conditioner: SheaMoisture Raw Shea Butter Moisture Retention Shampoo and Conditioner
When it comes to shampoo and conditioner, natural is very much unlike the Herbal Essences and Pantene that you grew up with. It doesn't usually lather, it doesn't leave hair feeling slick and clean, and if you're into ayurveda, you'll find that it doesn't wash out all the oil from self massages.
After much exploration, I've finally found a line that not only lathers and makes my hair feel clean, but it's actually improved the health of my hair. It's SheaMoisture Raw Shea Butter Moisture Retention Shampoo and Conditioner. The shampoo comes in at a 1 and the conditioner a 2 on Skin Deep's database, which is about as good as it gets.
2. Toothpaste: Desert Essence Natural Tea Tree Oil & Neem Toothpaste
Toothpaste is one area where the natural product industry does not shine. I feel like I've tried them all. While most natural toothpastes fail to leave your mouth feeling clean (they lack that minty fresh of Crest and Colgate), Desert Essence Natural Tea Tree Oil & Neem Toothpaste does. I even have personal flavor picks: Fennel (yum) and Wintergreen. Second on the list is Kiss My Face Triple Action Gel Toothpaste, which works almost just as well.
3. Deodorant: Crystal Body Deodorant Roll On
There's absolutely nothing natural about an antiperspirant. The body needs to sweat: it's one of its main methods of toxin elimination. To go all natural, you have to relinquish the idea that your pits should forever by dry. However, no need to smell. I've finally found a natural deodorant that works: Crystal Body Deodorant Roll On. Just rub a little water on this mineral salt stick and apply after showering—it keeps odor away for the whole day.
4. Lotion: Coconut oil
While I used to rave about my Jergens lotion, I wouldn't dare put it on my skin knowing what I know now. Instead, I've gone as far in the other direction as one can: oil. There really is nothing better for your skin. It's natural oil that keeps your skin moisturized, so why wouldn't you use oil as your lotion? As far as natural beauty products go, this one is a must.
Options abound, but to keep things simple I prefer cooling coconut oil in the warm months, and warming sesame oil in the cool months. I even use oil as my face moisturizer, choosing argan, rosehip, and tamanu, which don't clog the pores.
I consider these the basics of any personal care product repertoire. Replacing your traditional beauty products for natural beauty products isn't easy, but it's important.
What goes on your skin and in your mouth (both as food and toothpaste) should be critical considerations of mindful self-care, eliminating exposure to toxins, and connecting you to a more natural way of living.
Are you willing to swap out your traditional beauty regime for natural beauty products? Tell us your thoughts below!