Why The Modern Education System Is Broken — And How To Fix It
In this interview, Founder and host of London Real, Brain Rose, asks Mindvalley Founder and bestselling author, Vishen Lakhiani, about the modern education system, personal development, human consciousness, and happiness.
About The Video
---
Educational systems are now facing a major problem — they can't keep up with the demands, desires, and needs of a rapidly advancing world.
People have more opportunities and more complicated lives than ever before, yet our universities haven't evolved.
Schools are preparing kids for a world that no longer exists.
But in this episode of London Real, Brian Rose interviews Mindvalley Founder, Vishen Lakhiani, who is creating an alternative model of education to help people thrive in modern life. (Watch the full episode here.)
Mindvalley's re-imagining learning through events like Mindvalley U. and A-Fest that combine education, personal growth, and community… Where you get to learn from the world's best teachers on the subjects that school forgot to teach: health and fitness, relationships, leadership development, expanding human consciousness, and making profound mind shifts.
Watch the video to hear:
(7:01) — How Mindvalley's seeking ways to build on and accelerate student's ideas of human consciousness;
(15:38) — Why AI and robotics mean the future world of education has to change;
(33:05) — What Vishen learned from running the first Mindvalley University city campus in Barcelona;
(35:36) — How his personal experience of being on the USA Muslim watch list led to Mindvalley's mission.
---
Most people think that learning is the key to self-development
It's how we were raised – when we were young, we studied algebra, read history, and memorized the names of elements on the periodic table.

But once you grow up and experience life, you realize that you can't 'learn certain things – like personal growth.

Vishen Lakhiani, founder of Mindvalley and New York Times Bestselling author, discovered that the key to self-development was not to 'learn', but rather, to 'transform'.
If You Want To 'Transform' And Are Ready To Accelerate Your Own Personal Growth, Then Join Vishen Lakhiani's FREE Masterclass, Where You'll Learn:

✅ The Framework For Flow: The 3 Big Pillars of Life which will help you to rapidly grow on autopilot, so personal development happens naturally.

✅ How you can harness the energy surrounding you to automatically attract the tools you need to unlock your true potential, allowing you to easily make transformative shifts in your life.

✅ Apply the #1 principle to eliminate obstacles in your life, and subsequently show up as your best self and make a positive impact on the world.
Discover The Proven Framework for Extraordinary Transformation and a Brand New You in 2020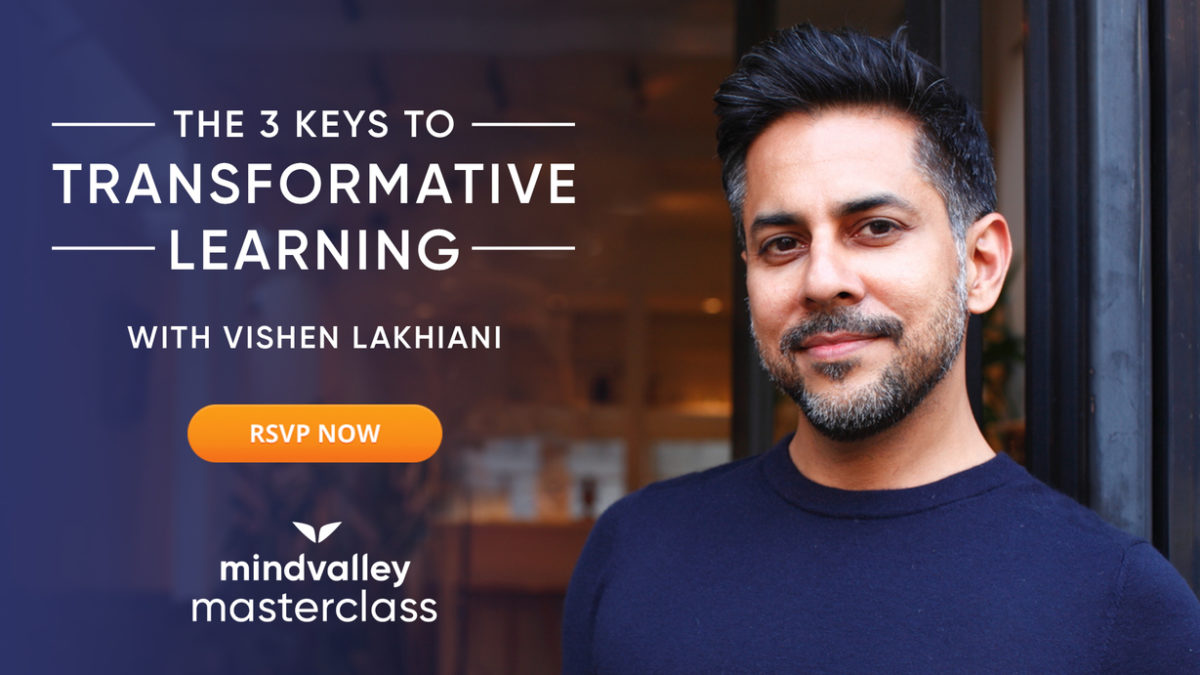 What do you think about Vishen's vision for the future of education? Share in the comments below.