A lot of them weren't born rich. Often times they were rejected by their peers. But they persevered through bouts of rejection and failure.
Let's use J.K. Rowling as an example. Today, she is one of the richest authors in the world. But before she wrote "Harry Potter," she was a single mother working from paycheck to paycheck.
After countless rejections, one publisher decided to take a chance on her and released her first book Harry Potter And The Philosopher's Stone in 1997.
From that moment on, it turned into a seven-book series that churned out several blockbuster movies and even a theme park. The moral of J.K Rowling's story is that no matter how many times she failed and was rejected, she never gave up.
This is one of the main misconceptions about wealth. It just doesn't come to you-you have to put in the long-term effort. But if you're passionate about what you do and you believe in yourself, becoming rich can be part of your life story.
Money shouldn't run your life. It shouldn't run anyone's life. So let's get it handled once and for all.

— T. Harv Eker
The Biggest Money Blocks Standing In Your Way (And How To Break Them Down)
---
In the video above, T. Harv Eker, author of Mindvalley's The 8 Millionaire Blocks Masterclass, gives us a breakdown of the biggest blocks the majority of people face when it comes to money and success.
Most likely, any misconceptions you hold about wealth and spirituality have been passed on to you by those around you such as your parents, society, and the media.
In the video above, you'll discover the four reasons why you want to become rich:
Lifestyle: Once and for all, you can take those dream vacations you've always wanted to do. You can experience the best quality of life that you envisioned.
Contribution: Money can aid you in your duty to help others and the world.
Self-Improvement: Wealth is the result of being great at what you do. You can reach self-fulfillment.
End Money Worries: Money is the main factor that breaks up marriages and causes chronic stress in our personal lives. End your money worries by committing yourself to hard work and becoming rich.
If you keep doing what you've always done, you'll keep getting what you've always got. That's why we have to start questioning misconceptions about wealth.
Let T. Harv Eker's hard-hitting style push your financial blocks out of your life once and for all.
Who Is T. Harv Eker?
---
T. Harv Eker is the author of Mindvalley's The 8 Millionaire Blocks Masterclass. As of now, his inspirational teachings have helped over 1.5 MILLION people all over the world.
Harv himself went from zero to millionaire in less than three years by using the exact same principles he teaches. But a million dollars just didn't fall into his lap.
As a son of European immigrants who came to Canada with only a few dollars to their name, Harv knew he had to work hard. He worked a variety of jobs as a newspaper delivery boy and suntan lotion seller on the beach.
But after his first year at York University, he decided to pursue his dream of becoming a millionaire.
Harv moved from Toronto to the United States and resided in Lake Tahoe and Ft. Lauderdale. After working for many years in the States, he took on a business venture and the investment flourished.
He opened the first retail fitness store in North America and grew the business to ten stores in only two and a half years. He then sold part of the company to a Fortune 500 corporation.
Since then Harv has helped millions of people fulfill their goals of financial freedom. If there's anyone who can help you with getting rich.
---
Learn how to stay spiritual and experience massive success with T. Harv Eker. Sign up for this FREE Masterclass below: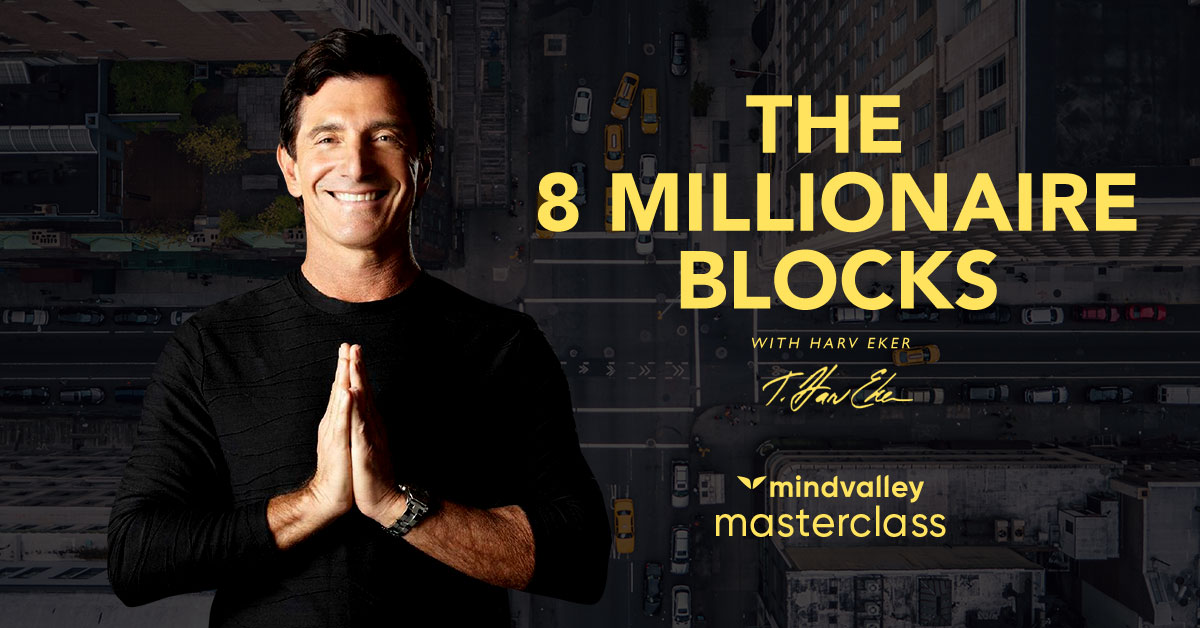 ---
What strategies do you use to gain financial freedom? Share in the comments below.