What if we could change our default emotional domain to one of happiness and appreciation? What if we could stay in a constant state of gratitude?
In the video above, the legendary teacher of personal mastery techniques at some of America's major business schools, Srikumar Rao, shares one of Vishen's favorite rituals that can turn this into your reality, too.
We spend way too much of our emotional energy on the two, three, or four things that are wrong in our lives (…) completely ignoring the twenty, thirty, forty, two hundred things which are pretty good in our lives.

– Srikumar Rao
About The Video
---
Is it possible to change your default emotional state? It certainly is.
In the video, Vishen Lakhiani shares the profound effect that Srikumar Rao's Evening Positivity Ritual had on him.
When you follow that ritual, it is possible to (1) go to sleep in a state of gratitude, (2) wake up in it, and (3) stay in that state throughout your entire day.
We tend to think about the minor frustrations of our day before we go to bed, says Srikumar Rao, but what if we flipped that around?
Watch the video to discover the 3-step ritual and learn how to focus your emotional energy on the many things that are very, very good in your life.
Soon, you'll recognize how incredibly privileged you are — and not just intellectually. You'll really feel it, constantly and consistently.
---
Discover five powerful mind hacks for Yoda-like mental toughness from America's 'Business Buddha', Srikumar Rao. Sign up for his FREE Masterclass below: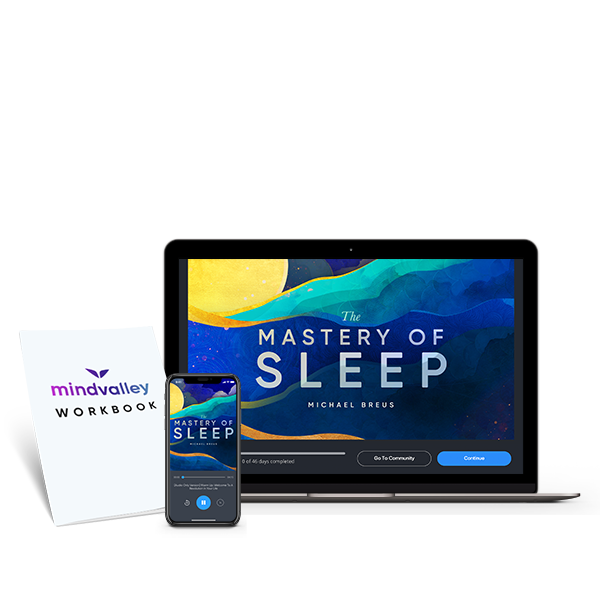 Discover 5 Mind Hacks For Extreme Resilience in this FREE Masterclass
Choose a date and time below to tune in to the broadcast in your own local time zone.
[blink_amp_form webinarid="5251579430305792"]
---
Do you have a daily ritual to be grateful and happy throughout your day?
Share it with the tribe in the comments below.