Do you find meditative practice boring, time-consuming, or too difficult?
This interview with Emily Fletcher might just change your mind.
Emily Fletcher is the Founder of Ziva Meditation who has trained teams at Google and Harvard on what meditation really means in the modern world.
In this video, she shares how to make your meditative practice work and how it can drastically improve your life.
Why Do We Meditate?
---
We meditate to get good at life, not to get good at meditation. —Emily Fletcher
Meditative practice just for the sake of it doesn't often yield impressive results.
But that's because we're approaching meditation with the wrong expectations.
When we sit down to meditate and expect something revelatory to happen, we're disappointed. When we sit down to meditate and expect a feeling of calm, we feel frustrated when we can't clear our mind.
But Emily reveals that "clearing the mind" really doesn't have much to do with meditative practice.
In the interview with Vishen above, Emily shares…
Why clearing your mind has nothing to do with meditating
Why top performers don't go a day without their practice
What the difference is between meditating like a monk and modern meditation
The science behind why meditation gives you a deeper rest than sleep and reduces aging
And how you can use meditation to perform better in every area of life
A daily meditative practice can be easy to implement if you use the right tools. And in this exclusive interview, Emily reveals the indispensable tools we can use to make meditation a part of our daily lives.
3 Things that stop us from meditating
Did you know that only 8% of the US population meditates on a daily basis? But that almost all adults have tried meditation at least once in their lives?
If almost everyone has tried it, but only 8% of the population is keeping up with the practice…what's gone wrong?
Why are we having so much difficulty sticking with regular meditative practice?
Well, Vishen identifies three key factors that keep us from meditating on a regular basis:
Meditation is boring
We don't have time for it
We can't clear our minds
These three things keep us from experiencing the benefits of meditation: benefits that can only be gained from a regular, long-term practice.
So, what do we do? Emily Fletcher has the answer in the video above.
Stress Less and Accomplish More
For more in integrating a regular meditative practice into your life, check out Emily's new book: Stress Less, Accomplish More: Meditation for Extraordinary Performance.
It's an amazing guide for everyone who wants to improve their relationships, level up at work, or heal themselves.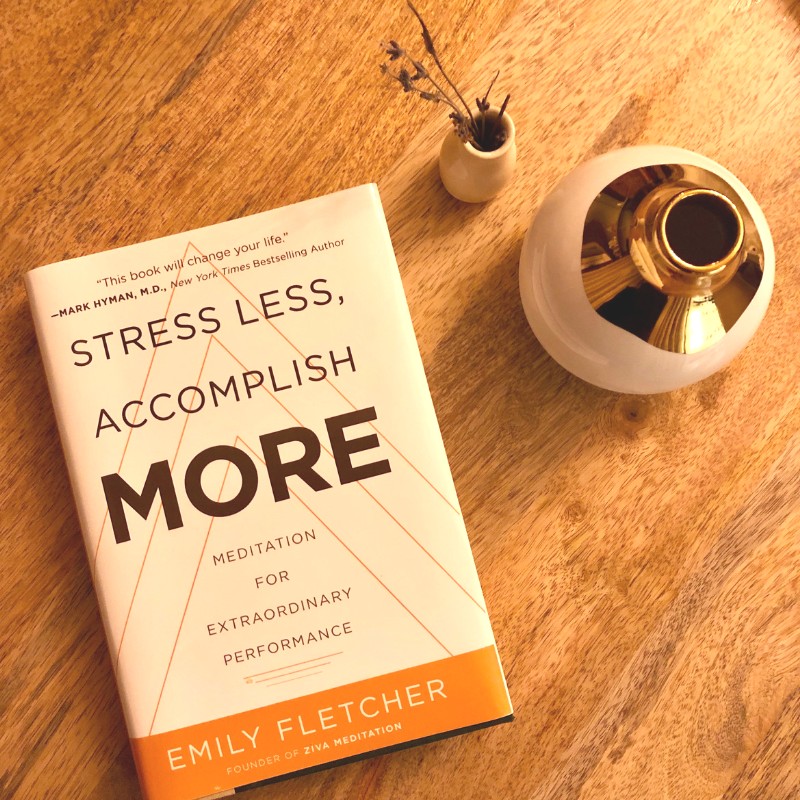 This is not just another meditation book. In Stress Less, Accomplish More, Emily teaches a powerful trifecta of Mindfulness, Meditation, and Manifesting to improve your personal and professional performance, clarity, health, and sleep.
You'll learn how to cultivate Mindfulness through brief but powerful exercises that will help you stop wasting time stressing. Plus, you'll get Manifesting tools to help you get crystal clear on your personal and professional goals for the future.
---
What's your biggest motivation to get better at meditating? Share it with us in a comment below.