How To Break Past Taboos On Love-Making And Intimacy
Sexuality coach, Psalm Isadora explains why having healthier beliefs around sex can help us break past sexual taboos and connect more intimately with both ourselves and the people around us.
How Psalm Isadora Became A Sex Expert
If the whole world could have healthier attitudes around our sexuality, then we wouldn't have a lot of that [sexual] suffering…
And not just around trauma or abuse, but just day-to-day being able to tap in and connect with each other in a real way.

– Psalm Isadora
Psalm's journey and passion to teach sexual empowerment emerged from a difficult childhood. Raised in a religious cult as a child, Psalm endured years of abuse and trauma which ignited her passion to teach sexual empowerment and modern-sex education.
By 2007, she traveled to India to immerse herself in the ancient teachings of Tantra to facilitate deep healing and discover her own path as a healer. Since then she has taught thousands of workshops nationally and internationally and specializes in helping men and women achieve deeper connection and break free from taboos of sex and intimacy.
Breaking Taboos Through Touch
---
Helping people get in touch with themselves, breaking past sexual taboos, and connecting with others more deeply and authentically is the center of Psalm's teachings.
And through her K.I.S.S. meditation in this video filmed at Mindvalley A-Fest, you'll learn how to create deeper and more meaningful connections.
Here are the highlights of what you'll learn:
(02:05) — What does the acronym K.I.S.S. stand for and how does it help build amazing relationships?
(04:00) — A method of letting go of our inhibitions and connecting more intimately without the help of substances;
(05:06) — The exercise you can start doing with your romantic partner to create a more sensual and vulnerable atmosphere;
(10:26) — The key to breaking sexual intimacy taboos lies in an uncomfortable moment which Psalm explains as the breakthrough.
You can start building more empathy in both your love life and relationship with others by becoming more connection-conscious rather than self-conscious.
Have you tried the KISS meditation? What taboos on lovemaking would you like to break? Share your thoughts with us in the comments below.
---
If You Want To Discover How To Instantly Activate Your Sensual Energy for Intimacy and Attractiveness, Then Join This Free Masterclass With Late Legend, Psalm Isadora

Where You will Learn:

✅ How the mind-body-spirit can transform not only your sensual life but also every other part of your life — your career, your finances, your friendships and more.

✅ How to uncover and delete psychological and energetic blocks around intimacy – you'll know exactly how one of Psalm's clients, a famous actress, turned around her "hopeless relationship" into an amazing adventure that led to a picture-perfect marriage.

✅ Discover how to connect with your energy shakti (even if you're a man) and experience more energy, more intimacy and more fearlessness in your life through simple practices of the ancient sages.

✅ The Transformational Sound Breath Exercise — a powerful ecstasy-inducing 30 second exercise designed to liberate you from your intimacy blocks and activate your "right brain."
Register And Access The Late Legendary Psalm Isadora's Sensual Secrets To Greater Intimacy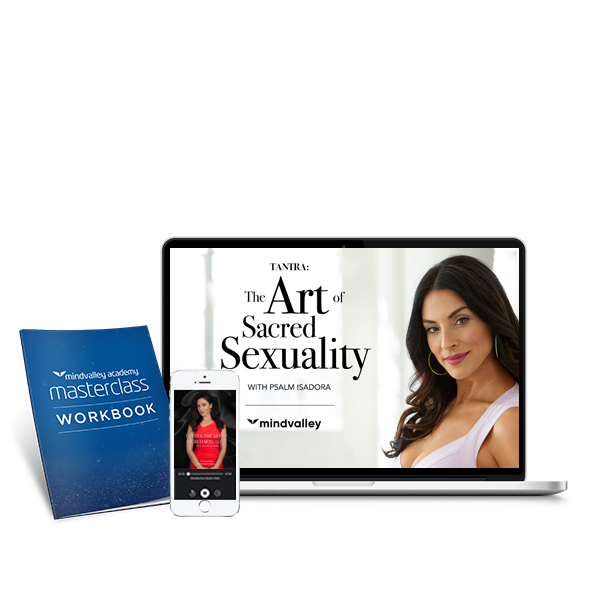 Discover 4 techniques that instantly activate your Tantra Energy for intimacy and attractiveness
Choose a date and time below to tune in to the broadcast in your own local time zone.
[blink_amp_form webinarid="6586759324631040"]