About The Video
---
When we're children, we observe the world around us. This is how we learn and grow.
During this process, we unconsciously pick up a number of subtle signals from the adults in our lives. The signals we observe teach us how to think about things like money, health, and personal relationships.
The problem is that we also absorb the subconscious fears and stresses of our parents which turn into our energetic blocks into our future. And these blocks prevent us from manifesting the abundance we seek.
In this live energy clearing session, master energy healer Christie Marie Sheldon reveals the 5 steps we need to take to erase the energy blocks disrupting our abundance.
---
Join Mindvalley's Beloved Intuitive Life Coach, Christie Marie Sheldon, On A Series Of Monthly Online Group Sessions As She Works With Your Energy Field, Wipes Out Your Abundance Blocks – And Aligns You With The Infinite Prosperity & Success The Universe Wants You To Have.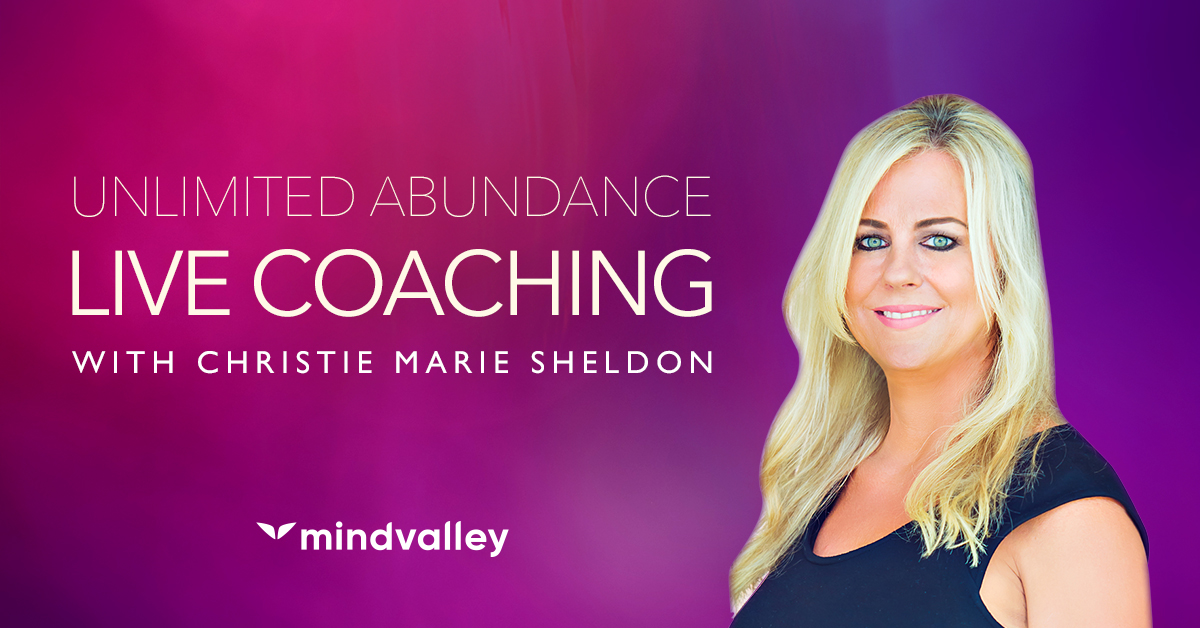 ---
What has this exercise brought up for you? Share it in the comments below.