In this video, Vishen Lakhiani, founder of Mindvalley shares how he used to play it really, really small in life.
That was until a famous man (name to be revealed in the video above), said something to him that dealt a massive blow to his ego and made him completely reevaluate his career of five years.
After hearing this, he straight away quit his job as a meditation instructor and went on to do something so much bigger. Namely, to start A-Fest.
The talk he gave explaining how it happened is hilarious. Watch the video above to hear the full story.
---
Discover how to design and deliver transformative educational experiences which help you create real impact. Sign up for this FREE Masterclass below: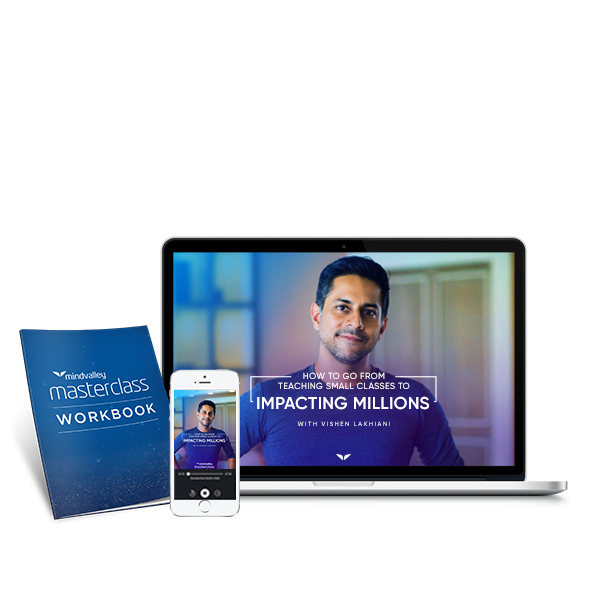 Vishen Lakhiani shares the most powerful practices for driving transformation and how they're applied in Mindvalley in this FREE masterclass.
Choose a date and time below to tune in to the broadcast in your own local time zone.
---
What's the leap you'll take to push humanity forward? Share it in a comment below!