When some of the citizens of Tallinn, Estonia got to know that we're renting this grandiose space for an entire month, they thought we were joking.
But we're not.
The biggest creative space of Tallinn, Estonia: Kultuurikatel will host Mindvalley U this year for the whole duration of the program. Watch the video above and take a sneak peek into the halls of this unique location.
Kultuurikatel is home to spectacular cultural events, business gatherings, and international political events all year round. Last year, the EU Digital Summit took place here welcoming Angela Merkel and other high-level diplomats at the venue.
Fun fact about this space that it was originally built as a power station over 100 years ago and was later turned into a hip co-working space and event hall.
In other words, the hall that used to be the boiler room of Tallinn's power station, today, is the melting pot of cultures and ideas from all over Europe.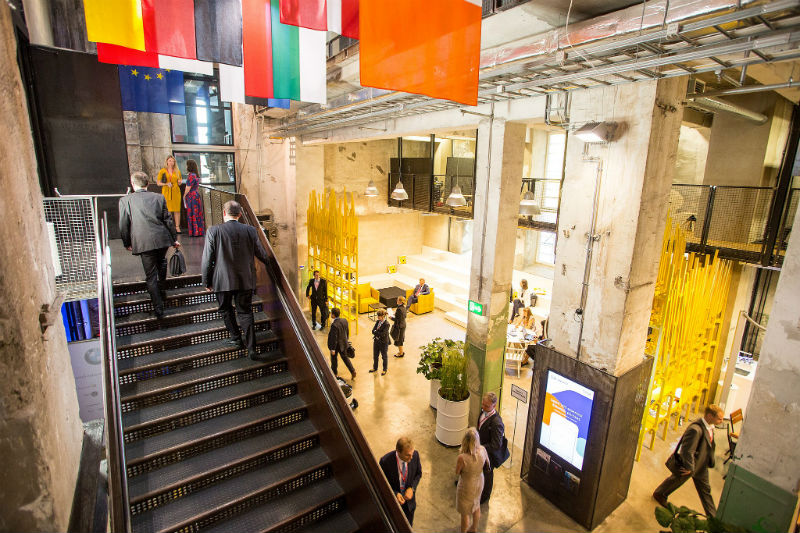 It has a co-working space with vibrant interior design to wake up your creativity. As the old, industrial building and the contemporary art between the walls blends, they give a modern, European feel to it.
It's a multifunctional event centre designed for multifaceted people who come together and exchange epic ideas. It has its own recording studio for music and films projects and a green garden open in the summer season.
Art exhibitions, fashion shows, theatre plays, concerts, and networking events fill up Kultuurikatel with life and attract an international audience to share ideas and connect.
This slideshow requires JavaScript.
And from 28th June to 22nd July, we're filling up the halls with world-class speakers, transformational workshops, and plenty of social events to bond with creative thinkers from all over the globe. Join us at Mindvalley U in Tallinn, Estonia.
---
What kind of people do you seek to connect and learn with? Share it with us in the comments section.