The "Heaven on Earth" Exercise: How To Know Your True Purpose In Life
In the video above, Vishen Lakhiani and Martin Rutte discuss how to know your true purpose through a simple exercise.
What's Your Idea Of Heaven On Earth?
---
For some, it's spending quality time with their children. For others, perhaps it's walking along a beach with your significant other, or traveling to unknown countries.
But no matter the vision, one thing is true: we all have an innate understanding of what sparks joy in our lives.
The "Heaven on Earth" exercise exposes what you really want and your true purpose.
Bestselling author and speaker, Martin Rutte, created this exercise to simply and quickly identify what we truly want — and crystallize it in mere moments.
Check out the video above to discover Martin's three powerful questions that gave Vishen Lakhiani pause — and then try the "Heaven on Earth" exercise for yourself.
Know Your True Purpose
The hunt to know your purpose has become the modern condition. More than ever, people want to know how to contribute to a better world and feel connected to a larger whole.
This search can at times be frustrating. Man's search for meaning has, of course, existed as long as we have. Yet we have more control over our circumstances than ever before — so many choices and pathways we can choose.
These choices are great but, paradoxically, they can overwhelm us. So how do we make the "right" choice?
How do we expand our minds so we can welcome more greatness into our lives?
And how do we imagine a better future when we feel stuck in the shallows of our lives?
That's where Martin's "Heaven on Earth" exercise comes in. Through a simple visualization technique, you'll learn how to imagine a world without limitations.
Finding Your Power After Purpose
---
After completing the exercise, you might wonder how you could possibly translate that into the world. Is it even possible to make your "Heaven on Earth" a reality?
That's a great question to ask Lisa Nichols.
Lisa Nichols is now a leading career and influence expert, bestselling author, CEO, and transformational speaker whose teachings have inspired millions around the world.
But that's not how it always was.
At one point in Lisa Nichol's life, she was "broke and broken." She was a single mom who couldn't afford to buy her baby diapers because she had less than $12 in her bank account.
In a moment of complete desperation, she stood in front of a mirror and visualized herself on her heaven on earth. She imagined herself delivering a speech in front of thousands of people. She left no detail out. The laughter. The tears. How she'd leave people on the edge of their seats.
In that moment, she discovered her purpose — and her power. And for more than 20 years now, she's inspired people around the world with her story.
Now, she has her own program and Masterclass, 4 Secrets to Powerful Communication, on how she used the power of communication to transform her life.
---
Unlock 4 secrets to powerful communication with Lisa Nichols — whether you're talking to your spouse or giving that big speech. Sign up for this FREE Masterclass below: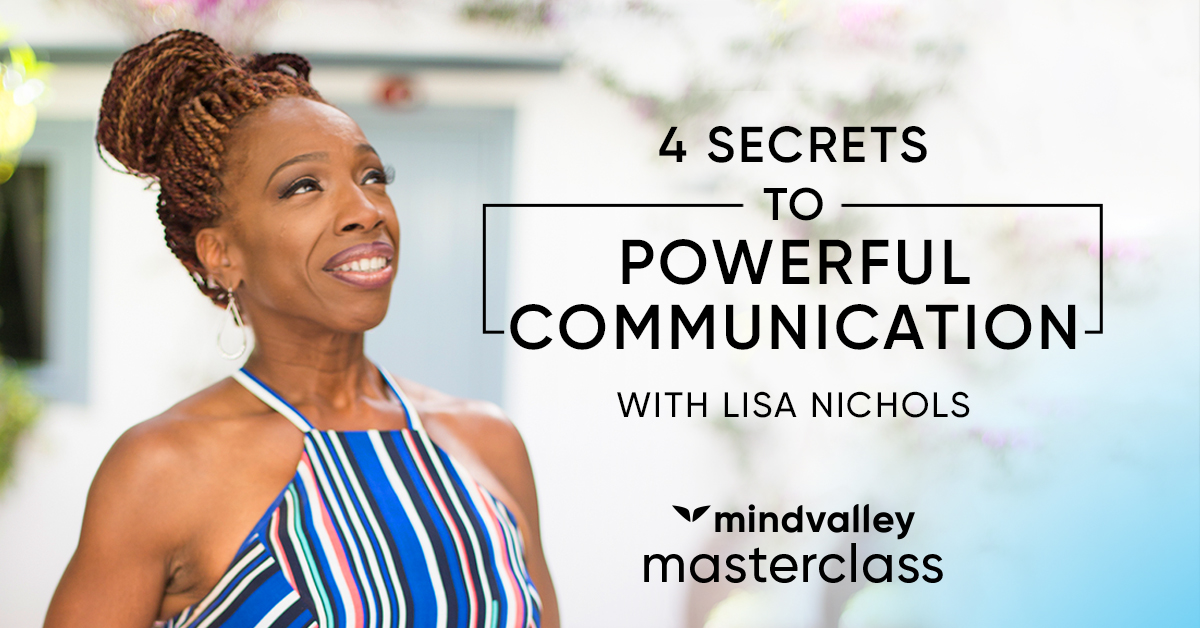 ---
Share your idea of heaven on earth with us in the comments section! We'd love to hear your story.