In this video, Vishen Lakhiani, founder of Mindvalley explains how you can move towards your goals effortlessly leaving motivation behind.
About The Video
---
Success may look different for everyone. But the pursuit of success has a familiar blueprint for all of us. We've all done it — from to-do lists to five-year plans, we budget our money, our time, and our energy toward stepping ever closer to that goal we see shimmering on the horizon.
But there may be a fundamental flaw in our blueprint for success.
In this video, Vishen Lakhiani shares the problem with motivation and introduces the concept of inspired intention instead. Inspired intention helps drive the passions that truly ignite us for a profound form of motivation, unlike anything we've ever experienced.
He shares more about this interesting perspective in the video above.
---
Do you believe that you need to work hard to be successful?
Like most people, your answer is most probably 'yes'. After all, it's what we've all been brought up to believe.
The problem is that when you believe this, you start to lose yourself to the grind. You start to associate success with pain and struggle.
But What If You Didn't Need To Suffer To Be Successful? Wouldn't That Be Far More Sustainable? If That Sounds Good To You, Then...Join Vishen Lakhiani's FREE Masterclass, Where He Shows You How You Can Attain Success Without Having To Suffer For It.
You'll also learn,
✅
The Myth of success
, where Vishen reveals the ultimate myth of success that keeps us locked in mediocrity and prevents us from achieving our goals,
✅
A simple daily practice
that will allow you to notice more positive opportunities throughout your day. This will allow you to see just how malleable reality is, and how you can bend it in your favor.
✅
Understand the Four Key Stages of Human Consciousness
, and how to identify where you are today, so you can accelerate your personal evolution. Understanding which stage of consciousness you're at will tell you how best to maximize your growth so you can accelerate your transformation!
Get Proven Tools To Instantly Awaken Your Limitless Potential On This Free Masterclass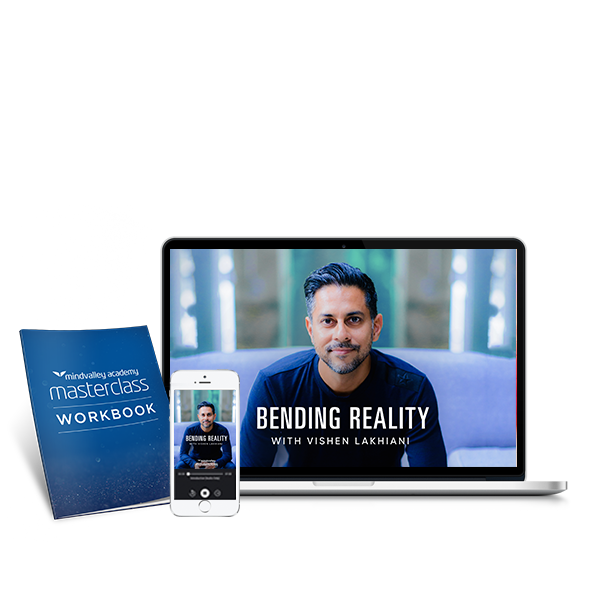 Learn How To Unlock Your Highest Level of Human Consciousness
Choose a date and time below to tune in to the broadcast in your own local time zone.
[blink_amp_form webinarid="5210301832626176"]
---
Are you pulled towards your goals or pushing towards them? Share it with us in a comment below!