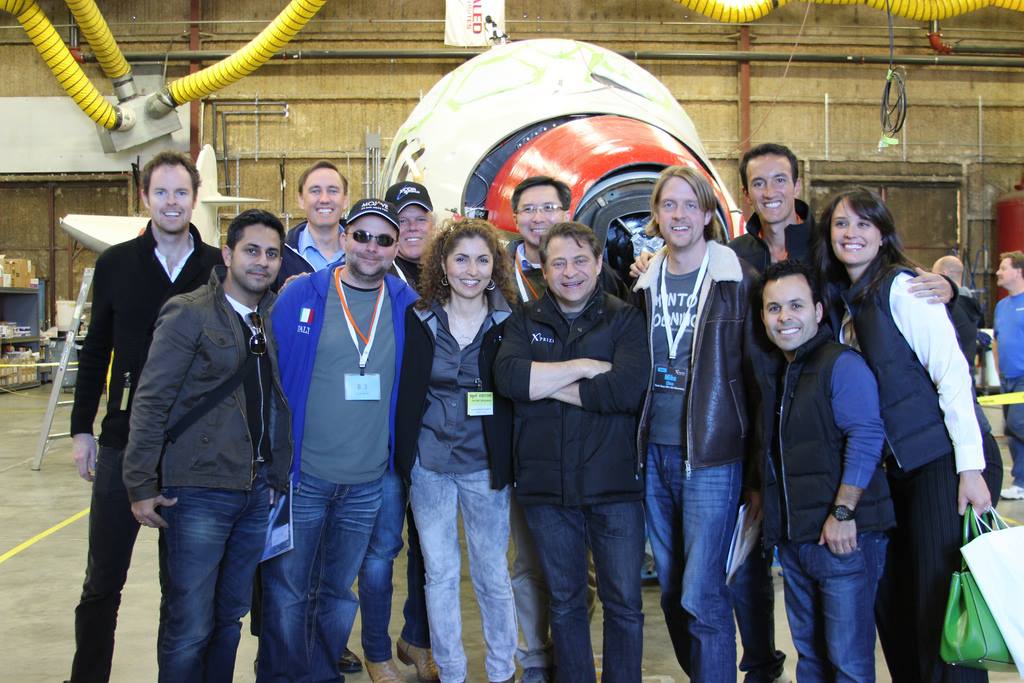 Mindvalley is psyched to announce that our CEO and Founder, Vishen Lakhiani, is now a proud member of the Innovation Board of XPRIZE Foundation, a non-profit organization that hosts competitions to encourage technological development that benefit mankind.
The XPRIZE Foundation, founded by Peter Diamandis, endorses radical breakthroughs for the benefit of humanity through incentivized and high-profile public competitions that challenge individuals, companies and organizations across all industries to develop innovative ideas and technologies that provide solutions to problems that restrict humanity from progressing.
Competitions include The Ansari XPRIZE, to create a private spaceflight vehicle; The Archon Genomics X PRIZE, which challenges teams to sequence 100 human genomes within 30 days or less; the Google Lunar X PRIZE, to put a robot on the moon; and the Tricorder X PRIZE, to create a portable medical diagnostic device.
Vishen's first exploration with the XPRIZE Foundation began last February (2013) at the Adventure + Innovation Experience in February, which featured honorable guests and speakers such as SpaceX and Tesla Motors founder Elon Musk; founder of Huffington Post, Arianna Hufington; astronaut and co-founder of Prodea Systems Anousheh Ansari; international speaker and learning expert Jim Kwik; biologist Craig Venter; and founder of Piranha Marketing Inc., Joe Polish.
This was followed by the highly-anticipated 2013 Visioneering event, where Vishen was one of 120 of the world's visionary thinkers that gathered for three days to discuss the world's grand challenges and how we could solve them using incentive competitions. This included NASA Deputy Administrator, Lori Garver; CEO of Idealab, Bill Gross; CEO of Singularity University, Robert Nail and 16-year-old inventor Jack Andraka.
Check out his personal photos from the Adventure + Innovation Experience below 🙂