How Sharing Your Most Vulnerable Stories Can Heal You [Video]
In this video, Olla Abbas, Events Director at Mindvalley shares a personal story that demonstrates the transformational power of authenticity.
About The Video
---
If our stories are the Lego bricks of our lives, some of those pieces are easier to put together than others.
But the more complicated pieces can't be ignored either since we would not be complete without them. They're the stories that are difficult to talk about, sometimes, even difficult to think about.
Olla Abbas kicked off Mindvalley Reunion with a powerfully authentic story that shows us how our most difficult stories can help us ultimately heal. If you want a boost of courage to face those difficult stories in your own past, watch this deeply moving personal talk.
It is truly an inspiration, and an invitation, to be honestly and purely vulnerable.
---
Most people think that learning is the key to self-development
It's how we were raised – when we were young, we studied algebra, read history, and memorized the names of elements on the periodic table.

But once you grow up and experience life, you realize that you can't 'learn certain things – like personal growth.

Vishen Lakhiani, founder of Mindvalley and New York Times Bestselling author, discovered that the key to self-development was not to 'learn', but rather, to 'transform'.
If You Want To 'Transform' And Are Ready To Accelerate Your Own Personal Growth, Then Join Vishen Lakhiani's FREE Masterclass, Where You'll Learn:

✅ The Framework For Flow: The 3 Big Pillars of Life which will help you to rapidly grow on autopilot, so personal development happens naturally.

✅ How you can harness the energy surrounding you to automatically attract the tools you need to unlock your true potential, allowing you to easily make transformative shifts in your life.

✅ Apply the #1 principle to eliminate obstacles in your life, and subsequently show up as your best self and make a positive impact on the world.
Discover The Proven Framework for Extraordinary Transformation and a Brand New You in 2020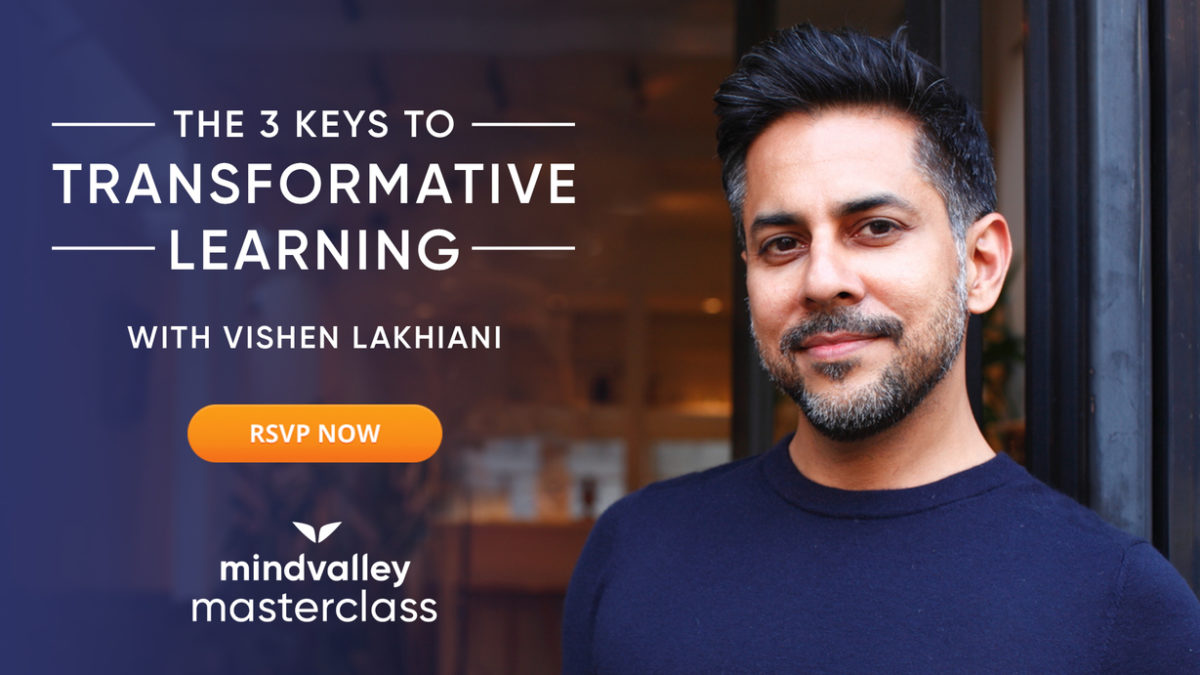 Did you discover a "Lego brick" in your life watching this talk? We'd love to hear your story in the comments below.