About The Video
---
Have you asked yourself recently, "What do I want?"
That question is so simple, so powerful and yet we often forget to ask it. Knowing other people's opinions and needs can be valuable — but only if you know your desires first and foremost.
By tuning into your own desires, you can achieve your dreams much easier and much, much faster. But how do you know when your desires come from intuition — or from an addictive longing?
In this 20-minute talk from Mindvalley A-Fest Mexico 2016, one of the world's leading meditation experts and founder of Ziva Meditation, Emily Fletcher, shares how to use your desires as Nature's GPS.
The Best Highlights
---
(1:28) — These 4 questions you can use as a framework for life and to discover the power of our intuition and desires;
(8:40) — You'll discover the science behind why meditation helps you distinguish between an addictive longing and an intuitive desire;
(14:44) — Emily explains how the bliss that meditation brings will maximize your impact in this world;
(16:08) — You'll learn how to quiet the mental chatter that interferes with your intuition, so you don't lose energy by making the wrong choices.
Watch this full talk to learn how to use your desires as Nature's GPS.
---
If you want to become more compassionate and productive Emily Fletcher's Masterclass on Meditation for Super Performance is absolutely FREE and plays on Mindvalley.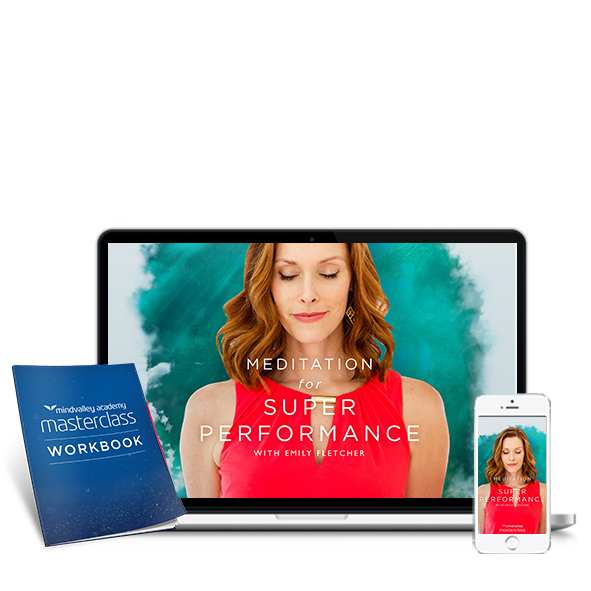 Go beyond a purely spiritual tool and learn to use Meditation to become a powerhouse at work & life.
Click here to choose a date and time to tune in to the broadcast in your own local time zone.
[blink_amp_form webinarid="6133208003641344"]
---
What are your answers to the 4 questions?
We'd love to hear your thoughts in the comments below.