How To Leave A Personal Legacy For The Environment
What could you achieve, if you made your goals clear in your mind? And more importantly, where should you start?
Some years ago, this is what Steven Brooks started to ask himself. Seeing so many problems in the world, he decided to write some of his goals down. However, as an idealist, it felt as if there were too many things for him to fix.
So he picked a small corner in Costa Rica, where he built a community, in harmony with the environment. There he established fruit trees, fresh water, and fresh air untainted by the pollution of big cities.
But that was just the start of his journey. And now, after multiple other projects in between, he's starting a sustainable 400-acre cultural cooperative. Here, land workers are going from living in adverse circumstances to being partners in the company, with their own house, land, and a brighter future.
But Steven's journey can teach us a lot more than just how to build sustainable communities.
Write Your Goals Down
---
Stephen got clarity and direction from writing down his goals. You have to "List the things you want so you'll find them," he says.
By establishing our goals and making them happen one step at a time, we can make our lives meaningful and build toward something great. Something that others can enjoy, and in time people can look back, with awe and wonder on just how much was achieved.
And that journey begins with the first step, deciding where you want to go first. Because as Steven says:
"The sooner we know where we're going, the more directly we can go there."
In building a community, he invites us to look at the basics. To decide where you want to live. Who you want to live with. How you are making decisions. All the way to the structure of each day, the glue of a community.
Perhaps though, instead of building a community, you're just planning a healthier routine. His approach of zooming out to get a 'top-down' perspective can give us the clarity and vision we need to make our decisions.
The Power of Having A Vision
---
Steven Brooks' remarkable story teaches us the power of having a vision for your life and working towards it. It reveals how a single person alone can step up and take action, and make a difference. To start small, and create a positive change in the world. To pick a small corner of the Earth, and make it better.
Because changing the whole world is hard. But taking a small corner of it somewhere and improving it is meaningful, manageable and, when it's done right, even magical.
In the video above, founder of Punta Mona Center Steven Brooks shares his inspirational journey and mission in his own words.
This talk was filmed at Mindvalley's A-Fest, the transformational event for an extraordinary community of change-makers and visionaries who are driven by epic ideas to impact the world.
---
Gain Instant Clarity On What You Really Want In Life – And Have It All
There's a reason that so many brilliantly talented, naturally creative, intelligent and capable people never reach their potential, and it is, quite simply, a lack of direction.

Even if you have a vague goal in mind, you still need a plan, a process to get you there.

You can have the most expensive, fastest car in the world, but if you set off without a clear idea of where you're going, then the rusty old Beatle with a map and compass will beat you there every time.
If You're Ready To Experience The Extraordinary Life Design System That Gives YOU The Power To Author Your Ultimate Life, Then Join Jon & Missy Butcher's Free Masterclass

Where You will Learn:

✅ Are you stuck on the hamster wheel of life, instead of rushing towards your fullest potential? Discover how to escape the 3 soul-crushing reasons most people unknowingly cheat themselves of their greatest lives.

✅ Do you always set goals and rarely achieve them? It's not your fault – traditional goal-setting is seriously incomplete! Discover how Lifebook empowers you to rapidly and consistently take charge of your life, and realize your every dream.

✅ Experience the 'Instant Clarity' exercise: a powerful visualization exercise that guides you through your ideal day – and gives you instant clarity on who you really are, and what kind of life you really want to be living.
Step Into The New Year With A Crystal-Clear Vision For Your Ultimate Life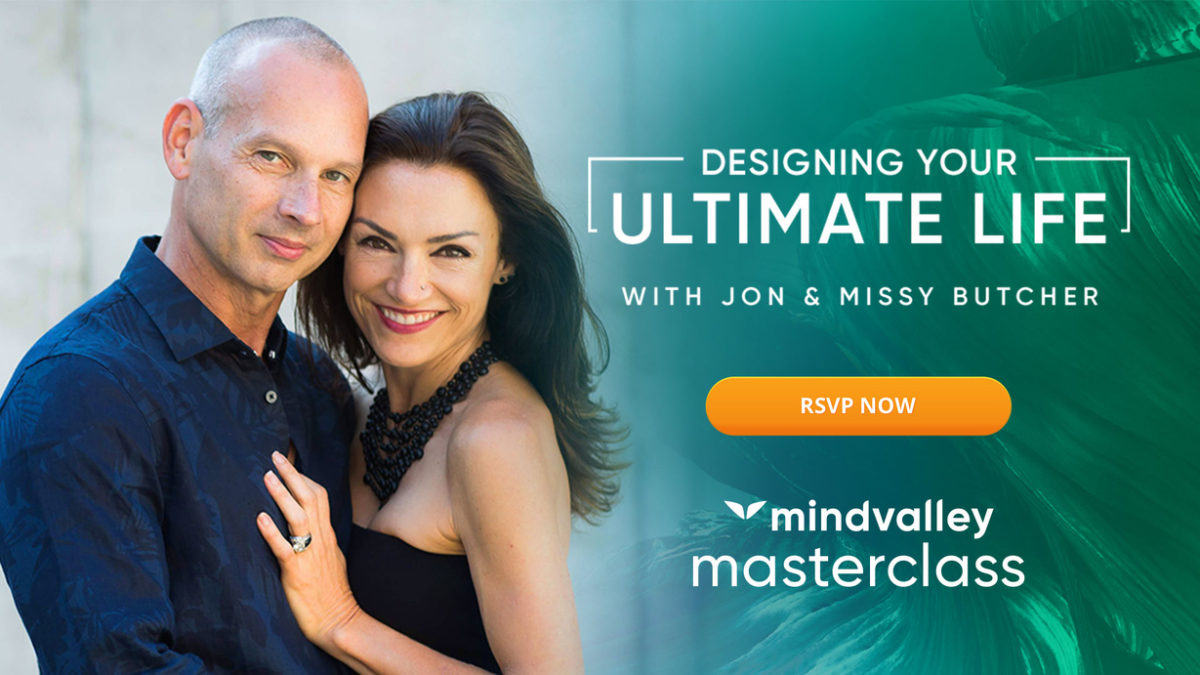 What's the mission you'd like to take on, the way Stephen Brooks did? What would you change in the world as it is today?
Share in the comments below!