How To Get Back Up Again When You've Been Knocked Down | Lisa Nichols
Feel Like Giving Up?

Have you ever found yourself in an emotional pit of despair, questioning your life choices? Wondered how on Earth you got there? Maybe you've even begun to question life itself – what's the point anyway?!

If this sounds familiar, you're not alone. All of us get knocked down from time to time, and it can be tough to muster the energy to get back up. But globally-celebrated speaker Lisa Nichols has something to say before you throw in the towel.
'When you stand again, when you turn your crawl into a walk, and your walk into a run, and your run into a soar — when you do that, you liberate every single one of us witnessing you…'
If you get back up again after you've been knocked down, who's to say that your act of courage won't be an inspiration or even a lifeline for someone else in the future?

As bestselling author Neale Donald Walsh says,what if your life wasn't just about you?
Fail Fast, Rise Faster
In life, you will fail. You will get blown off course and your maps will tear.

But curling up in a ball and hitting the Jack Daniels when life gets hard is a choice. Yes, it certainly can be near-on impossible to see the sun on the other side of life's darkest clouds, but that doesn't mean that the light isn't there.

Many people are so scared of failure, so afraid of the pain of the fall, that they never try anything new. They don't create. They don't act on their dreams. They never take a risk.
And for a good, logical reason. Society doesn't exactly encourage leaps of faith – because when you jump you may come crashing down, scuff up your knees or even break a bone. So, it's better to just cut your losses and play it safe, right?

'Wrong', says Lisa.

Life isn't about playing it safe – it's about experiencing all there is to experience with authenticity, courage, and creativity. It's about being the heroes of our own stories and rising up when we're broken, only to flourish and triumph as better versions of ourselves because of it.
But for that, you need one secret ingredient – and lashings of it.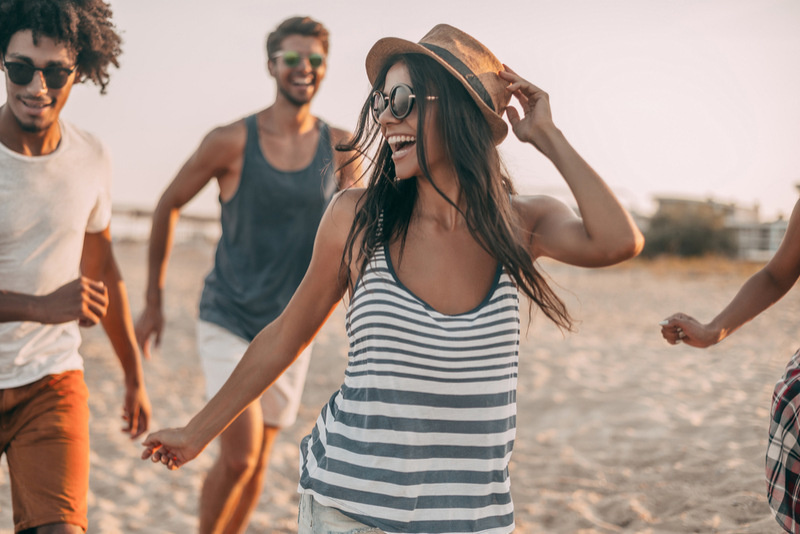 Raising The Bar With Resilience

So, what's this sorcery that turns the common man and the everyday woman into living legends that inspire the masses?

Lisa Nichols says the only quality you need is resiliency.
Resiliency is what tides the human race through the hindrances and hardships, and without it, you wouldn't have lasted a day on the planet. No matter how weak or defeated you're feeling right now, have faith that resilience is something you were born with – it's just a matter of embracing it.
'Resiliency is something you tap into. It's something you must muster up.'
Lisa Nichols says that the building blocks of resilience can't be found in a store, nor within the embrace of someone else – instead, they manifest directly from your soul. And it's YOU who's the lucky laborer with the task of constructing the unshakable foundation of resilience.
You'll be covered in dirt. You'll be sweaty. You may even be battered and bruised. But know that it's within those exhausting moments, those moments when you decide that you're not going to quit, that the awe-inspiring force of resiliency is born.
Let Your Light Shine
Your resiliency really begins to shine, however, when you find yourself doing that thing you never thought you would do. Chasing that dream your teachers, parents and 'superiors' told you not to chase. Traveling to that country that's called you for years, but you never thought you'd get to visit. Speaking that truth that needed to be heard.
Resiliency shines when you are able to motivate yourself to step into the man or woman that you were destined to be, despite your doubts and fears.

This new level of personal power and self-sufficiency, Lisa Nichols warns, comes with a catch:
'Not everyone is going to like it when they see it.'
It's a hard pill to swallow, but not everyone will agree with you or support you in your new-found resilience, confidence and courage. But as Lisa says, 'if they can't handle your light, they'll just have to put on some shades!'
She continues, 'No one else has to understand your vision because the divine did not give your vision to anyone else but YOU. While you're walking on your journey, your God's calling, your passion, or your purpose, some days you're going to have to take that walk alone.'
Need A Pep-Talk?
All this is undoubtedly overwhelming. As human beings, we have prehistoric egos that like nothing more than to fit in, live an easy life and be approved of. And they're pretty good at putting us down and telling us that we're not enough.

But you are enough. Exactly as you are, right now.
Already, you are wise enough. You are brave enough. You are bold enough. You are bright enough. You are smart enough. You are strong enough.
The moment you embrace this is the moment you are liberated.

When you get back up after being knocked down, when you shine your light and realize that everything you ever needed was within you, you inspire others to do the same.
'You doing YOU could liberate the world'.
So the next time you find yourself in that emotional pit of despair, that same pit we all fall into, be the one that stands. Be the one that stands up, and turns their crawl into a walk, their walk into a run, and their run into a soar.

Remember the resilience you have within you and muster it up.

You're as ready now as you'll ever be.
Speak And Inspire
Feeling inspired to get up again and shine your light?

Would you like more powerful motivation from Lisa Nichols?

Then we've got good news for you! We decided to team up with Lisa to bring you a FREE Mindvalley Masterclass to have you speaking your truth and inspiring the masses in no time.

Featured on Oprah, The Steve Harvey Show, The Today Show and more, Lisa Nichols has been recognized as one of the most powerful speakers on the planet. And now, you too can receive world-class training from Lisa herself to help you own the stage of your life.

Grab a box of tissues. As well as helping you level up your communication skills, you'll also be hearing all about Lisa's hero's journey and how she transformed her scarcity and struggle into her biggest success story.
Sound good? Click the link below to join the 246,445+ students who already attended this 80-minute deep-dive session with Lisa. It's free of charge for everyone, and we hope to see you there.